Premier League: Sad day for Fulham says Steve Sidwell
Steve Sidwell admitted Fulham had not performed as their relegation from the Premier League was confirmed.
Last Updated: 03/05/14 10:20pm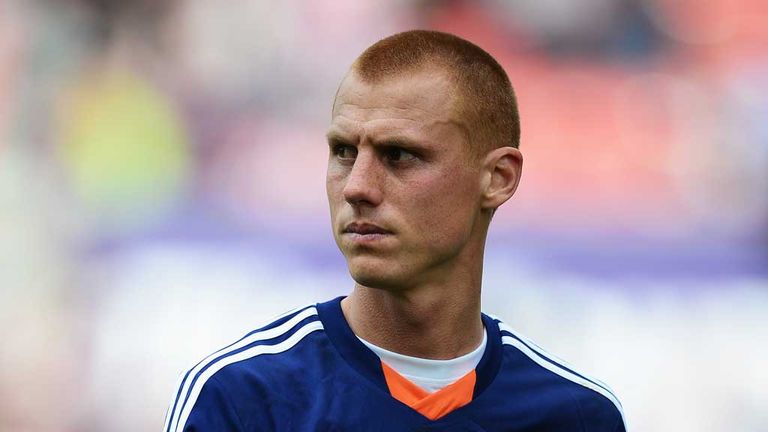 The Cottagers failed to make an impact in a must-win game at the Britannia Stadium and Sidwell cited last weekend's 2-2 home draw with Hull City as a factor.
Felix Magath's side led 2-0 against the Tigers but dropped two vital points as the visitors fought back to draw 2-2.
Speaking after the defeat at Stoke, Sidwell told Sky Sports: "I think last week probably knocked the stuffing out of us - 2-0 up at home and coming away with a draw.
"We knew we had to come here to get a result and it's not worked out.
"It's probably more disappointing with how we have performed today. I think words were said in the dressing room, that if we were going to go down, let's go down with a bit of fight and courage - something that's not been there throughout the season, let alone today.
"So it's a sad day for Fulham Football Club."
Sidwell admitted it has been a tough campaign for the Craven Cottage club who have won just nine of their 37 matches.
"It's been a bit of pain every week throughout the season, even the games we've won. It's been hard at times," he said.
"We have had a spell in the last few weeks when we've got back into a bit of form and we've thought we could get out of it, but at the end of the day the table doesn't lie. It's all there for a reason and we deserve to be down there.
"No-one is too good to go down. It's a squad game and you've got to perform on a Saturday and if you are not performing as a team then you deserve to go down.
"There has been a lot of factors that you could make excuses for - different managers, different styles over the course of the season - but we are professionals and we just have to go out there on a Saturday and perform and over the season we have not done that."