WATCH: Club version of 'Will Grigg's On Fire' hits iTunes chart
By Sky Sports News HQ
Last Updated: 09/06/16 5:07pm
'Will Grigg's On Fire' has been remixed, and it's going down a storm in the charts.
The chant about the Wigan striker, which was started by Latics fan Sean Kennedy in his bedroom, grabbed the 90s dance tune 'Freed From Desire' by Gala and switched up the lyrics to create a social media phenomenon.
And not only has the chant been used and adapted by football clubs across the country, it now has a remix.
Created by dance producers Blonde, under the alias of DJ Kenno, the song is currently 22nd on the official iTunes chart and at one point reached No 6.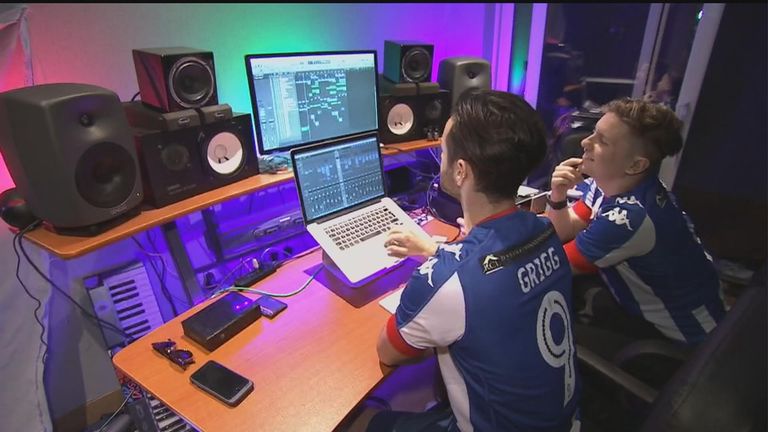 Inevitably, Grigg was asked after training on Wednesday about his thoughts on what is fast becoming a club anthem.
"The boys are still singing it, so I never get away from it," he said. "Obviously my phone has been crazy. I can't say I've heard it from the locals [in France] but I've still been hearing it all week."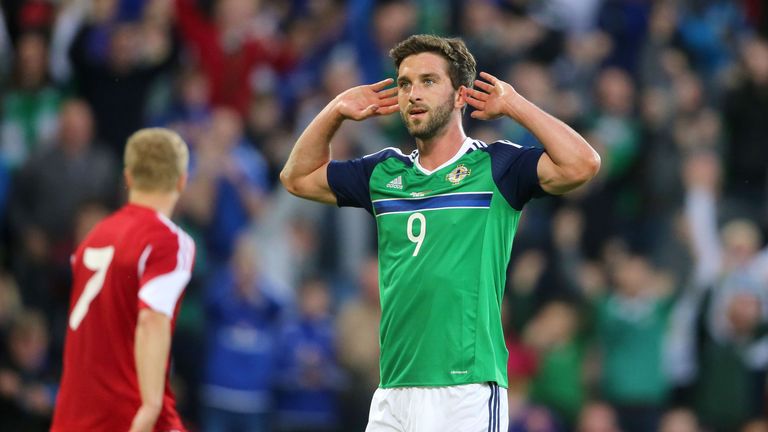 The London-based duo are set to perform at Glastonbury Festival and Ibiza over the next few weeks, where they will be looking to drop a six-minute club version.
Click the video above to see the 'Will Grigg's On Fire' phenomenon continue.