West Ham captain Mark Noble hits back at critics calling for him to be dropped
By Nick Lustig
Last Updated: 14/03/17 11:14am
West Ham captain Mark Noble admits the last eight months have been the most difficult of his career, but has hit back at critics calling for him to be dropped.
In recent weeks, Hammers manager Slaven Bilic has defended Noble's place in his team, with a certain section of the club's support suggesting the 29-year-old should be left out.
Noble, who joined West Ham at the age of 11, is closing in on 400 appearances for his boyhood club and has insisted he can handle the pressure laid at his door.
"If I am really honest, a lot of people who now go to football don't really understand the game," Noble told Sky Sports News HQ.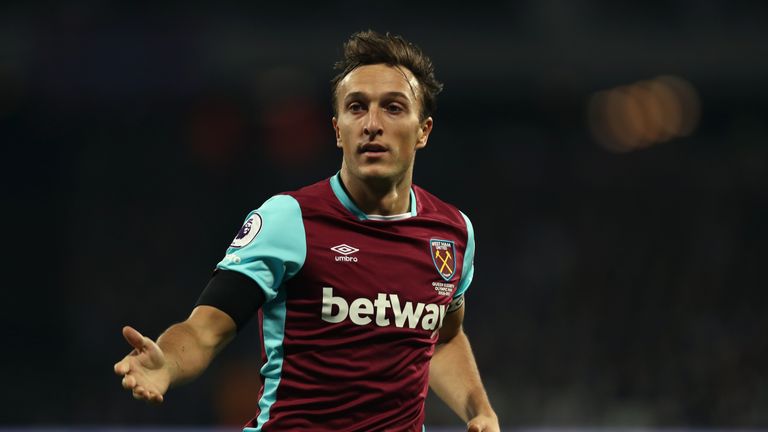 "Football is a game of moments now and if someone does four step-overs, they've had an incredible game.
"That's not something I do. It's just football, you've got to live with it. The things Arsene Wenger has done for Arsenal and some people want him out.
"Players like Wayne Rooney, some people want him out of the Manchester United team. That's why we are captains of our clubs, because we can handle that pressure."
West Ham have endured a difficult first season at London Stadium, with a number off-the-field issues affecting the club and the playing squad.
The sale of star midfielder Dimitri Payet in particular proved to be a huge disruption for the first-team squad, with the France international stating he would never play for the club again before eventually sealing a move back to Marseille in January.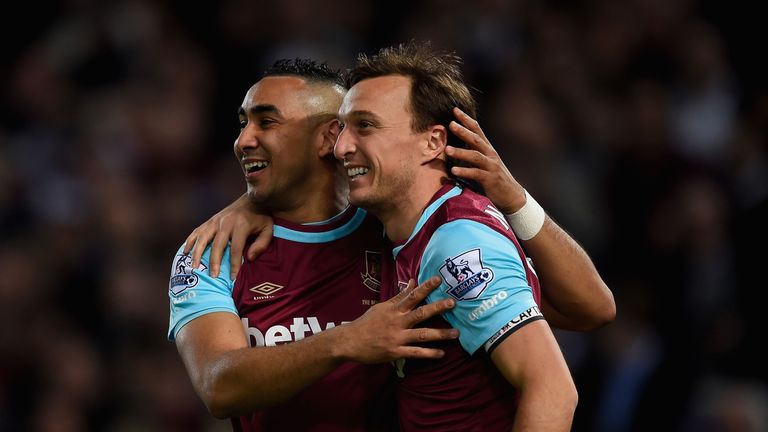 "It's probably been the hardest [period] of my West Ham career because we've had so much to deal with off the pitch," Noble said.
"Obviously the move to the new stadium, the Dimi situation, so much has gone on and we lost four of our best players to injury in pre-season, which is hard to replace.
"You've got to stick at it, the players have dug in and though we've lost a couple of games, in this day and age you're not allowed to lose games."
West Ham, who lie 11th in the table, welcome Leicester to London Stadium on Saturday, aiming to secure their first win in five Premier League matches.