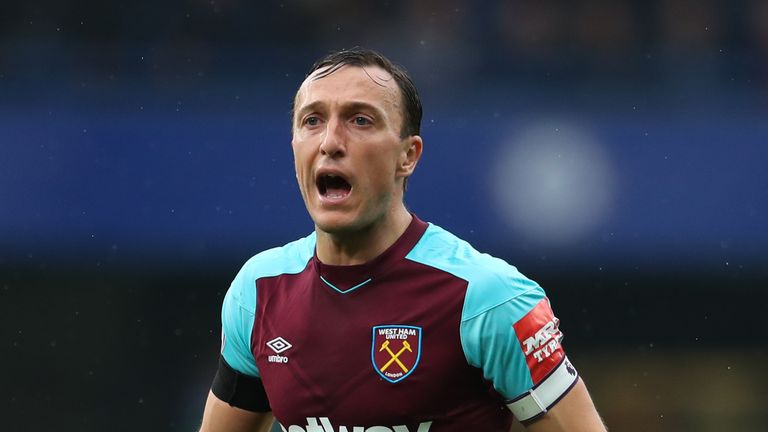 Mark Noble believes West Ham need to make changes "on and off the pitch" this summer after a "tough" season.
The Hammers' captain scored on Saturday in their 2-0 win at Leicester to secure Premier League safety, but it has been a difficult season for the club.
After a poor start, Slaven Bilic was sacked as manager in November. New boss David Moyes guided them away from the relegation zone but continued supporter unrest culminated in a pitch invasion protest against Burnley.
Noble clashed with one fan who had come onto the pitch during the 3-0 defeat in March.
The midfielder told the Evening Standard: "There needs to be a lot of change. I would not say no to that, on and off the pitch.
"A lot of stuff needs to change. I am really hoping, and I am convinced it will during the summer.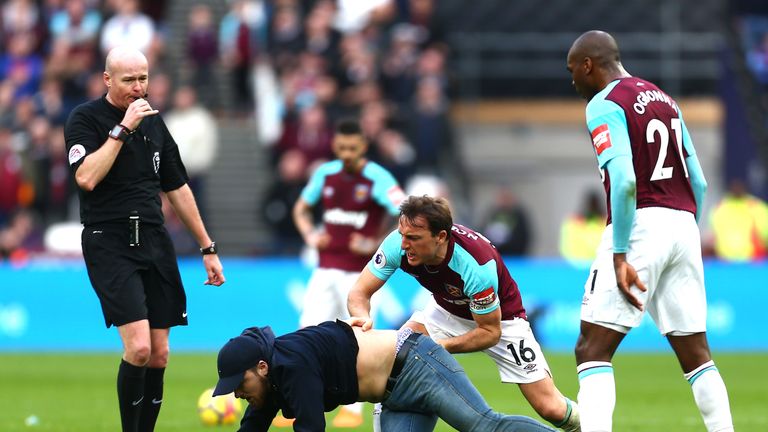 "If fans are coming to games and are not happy and we go 1-0 down then we feel that. There is no point lying.
"We need to win games and we have not won enough this season. That is why we are where we are.
"It's been really tough, I certainly don't want another one like this."