Premier League: No return date for West Ham striker Andy Carroll
West Ham striker Andy Carroll will travel the globe in search of a cure for his problematic heel injury.
Last Updated: 19/09/13 11:27pm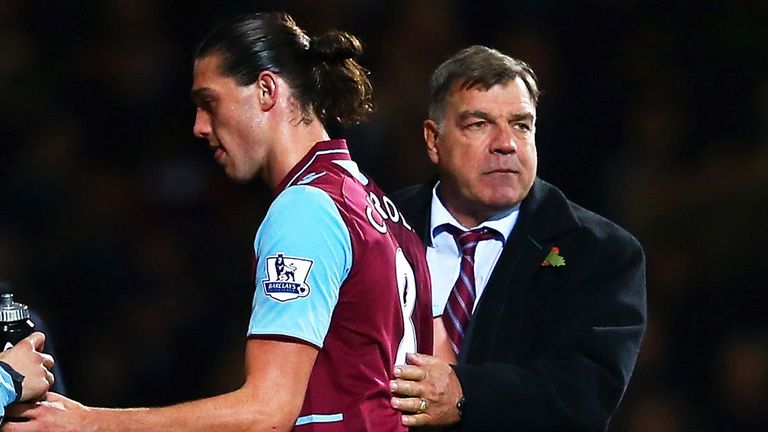 Carroll joined the Hammers for a club-record fee during the summer after scoring seven times during a season-long loan spell but has yet to feature this season.
The 24-year-old is now expected to travel to America after spending time in Holland and Belgium earlier in the week as the club seek to get him back as quickly as possible.
"He has been to Holland and Belgium," confirmed manager Sam Allardyce.
"There is a risk with any injury and always a risk that it will reoccur and on the specialist's reports we have had since it is a small percentage that it would happen and he has been unfortunate that it has happened to him.
"The only concern you have about the injury now healing and repairing, which it will do quicker than the other one, is there is always that little bit more doubt in your mind then.
"They feel that bit of pain and the player will think it is going to go again and that is what we have got to overcome with Andy and bring his confidence back that he is going to be okay and, if that little bit of pain arises, it is all normal with that sort of injury at this stage and that he just needs to work his way through it."
When asked if Carroll could be missing for the remainder of 2013, Allardyce replied: "I don't think we can say that at this moment in time.
"It's a week by week assessment now guided by the specialists who are in charge of his recovery.
"Andy's doing fine. He's recovering well now and we've set out a programme for his recovery which will hopefully not be as long as last time.
"We can't put a length of time on how long he'll be out for. We just have to see how he progresses on a week-by-week basis.
"He'll go to Europe for some one-to-one treatment which we've identified for him and which will hopefully speed up his recovery."