West Ham to be patient with Andy Carroll as Sam Allardyce defends Modibo Maiga
Sam Allardyce is adamant West Ham will not rush Andy Carroll back into action and has also defended Modibo Maiga.
Last Updated: 03/12/13 10:22am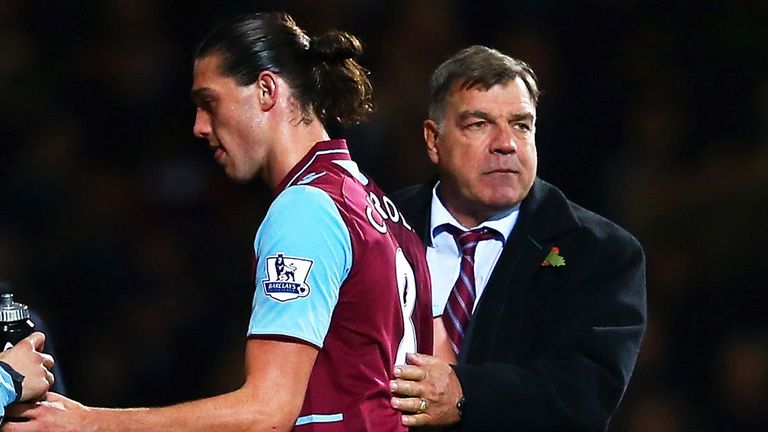 England international Carroll has not played for West Ham this season due to a foot injury, but is due to return to training this week.
However, Allardyce will not press Carroll to return until he is ready as West Ham look to move away from the bottom end of the Premier League table.
"It's been a long wait to get him to where he is now and I need to be as patient again because he hasn't done any pre-season and hasn't kicked a ball since May," said Allardyce.
"It's my job and responsibility to say 'you're not ready, hard luck. We'll tell you when you're ready, you won't tell us, and we'll do that for your own benefit and protection'.
"We want him back, but we want him playing for longevity and to complete the season without picking up any more injuries."
West Ham, who face Premier League relegation rivals Crystal Palace on Tuesday night, have struggled to score in Carroll's absence with Maiga yet to hit the target in 10 appearances.
That form has seen him become a target for Hammers fans and Allardyce insists the best way for the Mali forward to answer his critics is by producing on the pitch.
"Modibo Maiga hasn't scored a goal and that's what they see. That's what they want a centre-forward to do," he said.
"He was very, very good against Fulham on Saturday and I think the fans will be intelligent enough to have seen that.
"Fans pick on people on their own team across the board at every team I've played for and managed. They pick someone out they don't like.
"The only thing we can do is support the player to change opinion and show that's not the case.
"You have to blank it out, deal with it, just play your best and focus on the team. Play well and score a goal, then everything changes."