West Ham co-chairman David Gold offers support for Sam Allardyce
West Ham co-chairman David Gold has offered his backing to under-fire manager Sam Allardyce.
Last Updated: 12/12/13 3:44pm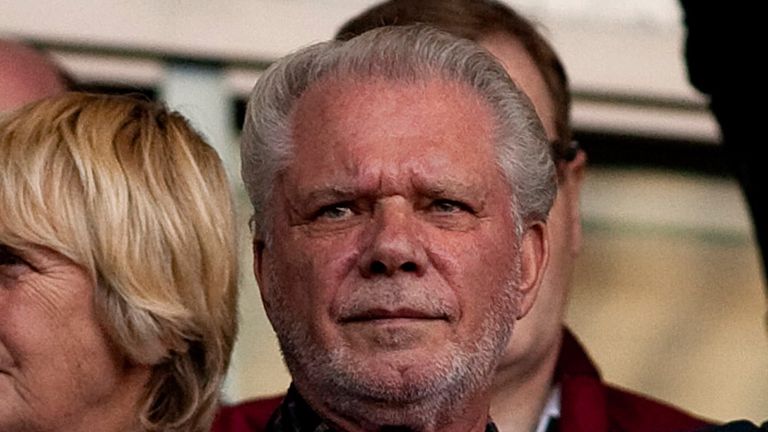 Allardyce's position at West Ham has been the subject of conjecture with the side sitting just outside the drop zone only on goal difference.
However, Gold is confident Allardyce and the players will turn things round and he has called on the fans to get behind them as they look to steer clear of trouble.
"I am hugely disappointed with the position we are in," Gold is quoted as saying in The Sun. "I thought we would be at least in mid-table.
"We have to rely on Sam and the players.
"We have to stick together."
Gold believes West Ham's struggles this season are down to the fact that they made a mistake in not signing another striker in the summer.
West Ham smashed their transfer record to make Andy Carroll's loan move from Liverpool permanent and then splashed out another £6million on Stewart Downing.
Carroll has not played this season due to injury leaving West Ham short of attacking options and Gold concedes they blundered by putting their eggs in one basket" by signing Carroll and not bringing in another striker as cover.
Gold insists the club will address the issue in the January transfer window and look to bring in a new striker.
"I thought we had spent our money wisely," added Gold.
"Clearly, we should have bought a centre forward. That's my opinion. I'm not overly sure that not bringing in a centre-forward as cover for Andy was the best idea.
"It does mean we put all our eggs in one basket.
"It is a dangerous thing, not just in football but in life.
"We were concerned about the balance and we have come unstuck.
"But the opportunity to buy Downing at that price was great value for money. It cut deeply into our budget.
"But nobody thought Andy would be injured - and it won't be until the next year before we see him. I'm hugely disappointed with the position we are in.
"No stone will be left unturned to bring in new personnel in January."