France international midfielder Dimitri Payet is in London ahead of a move to West Ham, according to Sky sources – but his current club Marseille are angry with the player and his agent.
It is believed a fee of £10.7million has been settled with Marseille for the 28-year-old, after the French Ligue 1 club reluctantly agreed to a deal.
Payet is set to undergo the first part of his medical after agreeing personal terms but, in the statement, Marseille accused Payet and his agent Mark McKay of reneging on an agreement to review his future in July.
"Olympique de Marseille says it has absolutely no intention of selling Dimitri Payet," the statement said.
"In early June, an agreement to this effect was made with Dimitri and his agent. Both sides endorsed on this occasion that the OM playmaker honour the last two years of his contract.
"On June 22, Dimitri's agent requested a new meeting with club president Vincent Labrune and, at that meeting, he announced that he and his player had opened negotiations with West Ham, saying that the English club offered a contract of six years accompanied by £21.4m in wages over that period.
"Therefore, the agent demanded a huge and immediate revaluation of Payet's contract to remain at Marseille. Unable to meet this demand, Olympique de Marseille, through the voice of its president, expressed his surprise that negotiations were opened with another club without OM being warned.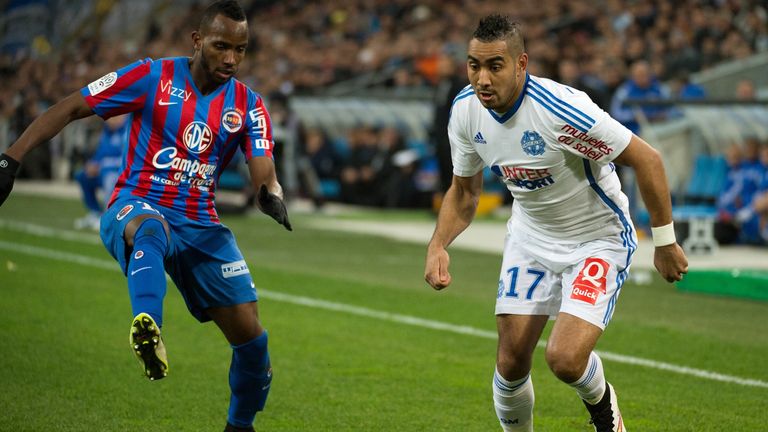 "The club then pushed the reckless demands of Payet's agent, explaining that he agreed to reasonably revise the player's contract in mid-July. The agent, refusing this timeline, asked Labrune a quick response saying that 'otherwise, the English club is preferred'.
"Surprised by this ultimatum, the Marseille president decided after half a day of reflection to respond favorably to the English bid that was received but at the same time told the player to face his responsibilities. 
"OM considers these to be to stay at Marseille and wait until mid-July for to review his contract or select West Ham. OM obviously wants Dimitri to choose to stay next season."