Watford boss Walter Mazzarri calm amid threat of potential sanctions
By PA Sport
Last Updated: 27/10/16 11:28pm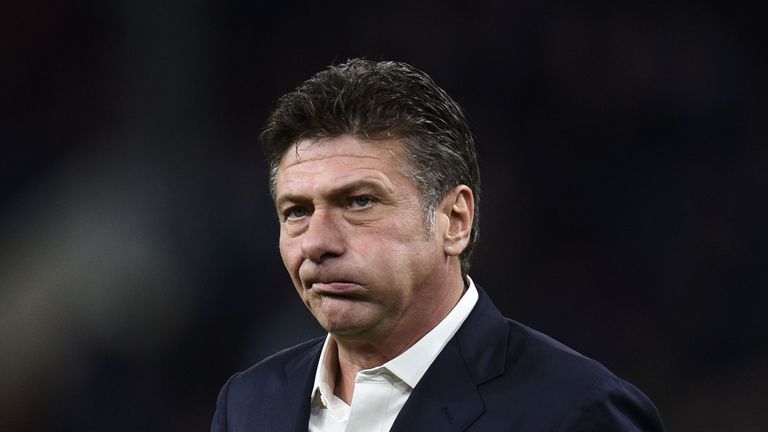 Walter Mazzarri insists he is not worried about Watford being potentially hit by sanctions for allegedly supplying false financial documents - having been through it all earlier in his managerial career.
The Hornets are under investigation by the English Football League following allegations made by the Daily Telegraph on Tuesday.
They centre on Gino Pozzo's sole takeover of the club in 2014, when he assumed complete control from his father Giampaolo, and the alleged use of a forged banking letter.
Watford, who are also carrying out their own independent investigation into the matter, could face a fine or a points deduction if the claims are proven to be accurate.
The off-field drama comes at a time when Mazzarri has guided Watford to their best ever start to a Premier League campaign, having taken 12 points from their opening nine matches.
This is the Italian's first foray into English management, but he was in charge at Reggina when they were hit with a 15-point deduction during the Serie A scandal in 2006.
Reggina's initial points deduction was reduced to 11 on appeal, but Mazzarri, by masterminding a final-day victory over AC Milan, kept the side in the top flight.
The 55-year-old therefore knows exactly how to handle his players during such a drama and is willing to talk to any of his squad who have concerns over the recent allegations.
Asked what he would tell the players, he replied: "I would tell them what I know. I would tell them I am not worried. I have had an experience in the past where my team had points deducted where they had to work harder.
"I will tell them to keep concentrated. These are things that are nothing to do with the manager and the players. They know what their role is.
"You can see my career. It was Reggina, we had a 15 point deduction and then got it down to 11. We got Reggina to 51 points and were told we were the champions of relegation.
"I don't like to go too much into this. We are talking about the past, but if you ask, this is something I don't think about, it happened at the beginning of my career. I will just tell my players not to look at the table (if points are deducted)."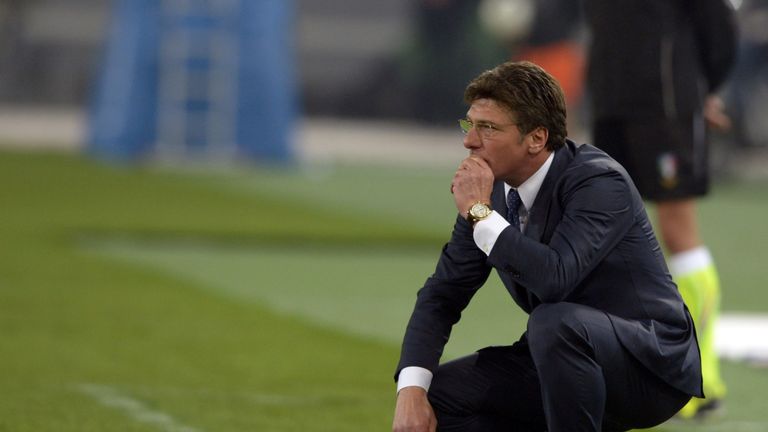 A statement released by the club earlier in the week said they were taking "this matter extremely seriously".
And Mazzarri said he is not concerned by the threat of any action from the EFL's findings, backing Pozzo to be cleared of any wrongdoing.
"I am not worried at all," he said when asked about the possibility of a points deduction, confirming he had spoken with Pozzo about the matter.
"The club have already made a statement on this situation and I'm on line with the club. I know what the club is doing. I don't want to add anything else.
"Honestly it is something I am not interested in . The president has always done things in the right and correct way, that's enough for me."
Watford's first game since the story broke comes at home to struggling Hull on Saturday. The Hornets are looking for just their second home win of the season to add to the scalp of Jose Mourinho's Manchester United last month.