Watford manager Marco Silva says his style is centred around good organisation, but insists he will never go into a game looking to sit back.
Silva's first few months in charge at Vicarage Road has yielded 15 points from a possible 24 in the Premier League, leaving them fourth in the table.
They face Chelsea at Stamford Bridge on Saturday, live on Sky Sports Premier League at 12.30pm, and the Portuguese manager says his philosophy is built on adapting, not an out-and-out defensive approach.


Silva told Sky Sports: "I have my philosophy in my mind: you need to adapt for each moment and each team. You could have one idea in your mind, and afterwards you could be working with a team with different players, and you may not be able to achieve what you want to, so you need to adapt.
"I started off with a small club in Portugal [Estoril], and achieved big things with offensive football. And then after I worked in two big clubs [Sporting Lisbon and Olympiacos] again with offensive football.
"And now, we respect everybody. We play sometimes against teams with more individual quality than us, better players, bigger budgets, whatever, but we try to play our football. We don't try to change too much in our philosophy, in our model.
"We try to play, face-to-face with these teams, try to play offensive football with mobility as well. That is our philosophy. It's impossible, when one team and one player is afraid of something that might happen in a match, they will not play well, they will not have 100 per cent confidence.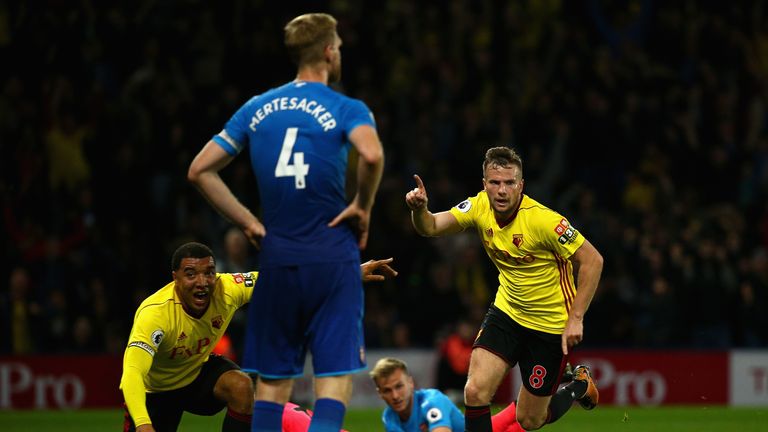 "We need to respect everybody, but we need to play our football. We never go into a game thinking: 'Let's wait back for the opponent to play and close our box.' It can happen, but the opponent can obligate our team to play in this style, but because they have the quality to put our team back, and never because this is our idea for the match.
Asked what his number one priority is, Silva answered: "First, we believe in good organisation. For me, it's clear if you have good players in a good organisation, they are better. I don't have doubts about it, it's number one for me.
"You can have fantastic players, but if you don't put them in a good organisation they do not look as good. When you go to play against these types of teams, we believe in ourselves. I think it is important that our players know our clear idea too."
Watford go to west London to face champions Chelsea at a good time, with Antonio Conte's side having lost two games on the trot in the Premier League.
But Silva says the pressure is the same from game to game, and insists he relishes the intensity of being a manager.
"It's normal pressure. It doesn't change. For this match against Chelsea we have the same pressure as we would against Stoke at home. We prepare in the same way. We don't change anything in one day, because it's our way, it doesn't make sense.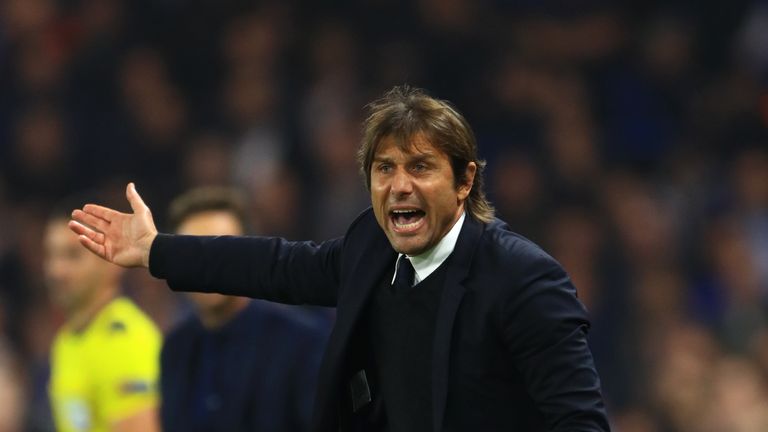 "The players know what we'll do. OK, you can change some sessions, because that happens, but you have pressure every day, I like to work with pressure, the players like to enjoy but also with some pressure to develop their skills.
"When you work in this job, as a player or a coach, it is a fantastic pressure for everybody. It is important everybody keeps their feet to the floor, not just in the club but the fans as well. It is nice looking at the position in the table, but it is too early, everything changes fast in football.
"We need to keep attention, and work hard each game to prepare for each game."
Watch the extended interview on Premier League live as Watford go to Chelsea, live on Sky Sports Premier League from 11.30am on Saturday.