Wolves boss Nuno and Sheffield United striker Leon Clarke win Sky Bet Championship November awards
Last Updated: 08/12/17 9:29am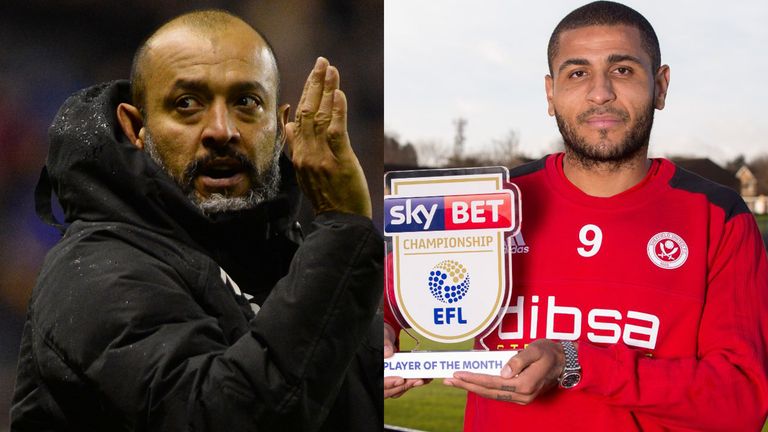 Wolves manager Nuno Espírito Santo has been named the Sky Bet Championship Manager of the Month for November.
The Portuguese has instilled a swashbuckling style at Molineux. Not only did his side win all four games, they did so with ease, scoring at least two goals in every game and managing four and five against Leeds and Bolton, respectively.
"It feels good and it means a lot, not only for us, but it means a lot for the club, for the squad for the players and the fans," he said. "We deserve an award for the work that everyone at the club has been doing. Everyone is important every detail, every bit of help that a player has in the right moment can help and make them perform better."
Sheffield United striker Leon Clarke has been named the Sky Bet Championship Player of the Month for November. In the footballing month of his life, the much-travelled striker displayed all his skill, impudence, determination and showmanship to score nine goals in just four games, which included a hat-trick against Fulham and all four goals against Hull.
Clarke said: "It's a really nice achievement. Personally, it was a good month goalscoring-wise but obviously for the team it wasn't so good, we didn't pick up as many points as we would've liked. Every time I go on the pitch it's an opportunity to prove to people that doubted me at Championship level.
"To have 13 goals already has hopefully silenced a few people's opinions of me, but I'm not going to stop at 13 goals, I'm going to keep going and striving to achieve more goals this season."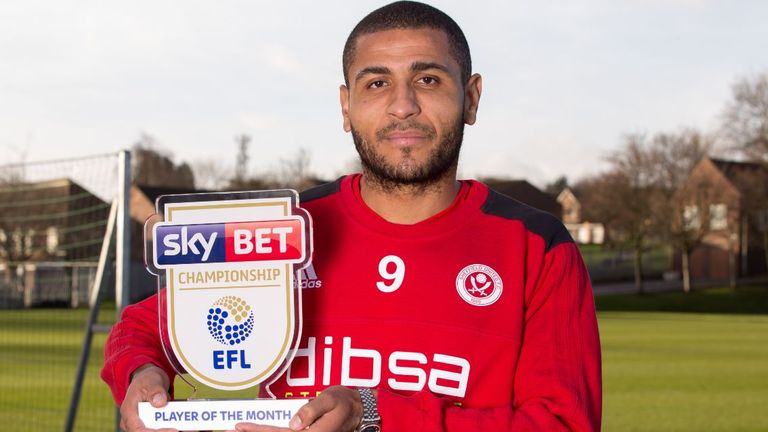 Sky Bet League One
Manager: Tony Mowbray, Blackburn Rovers
The circumspect nature of Blackburn Rovers' play earlier in the season was abandoned in November as Tony Mowbray challenged his side to out-score the opposition. They did it in style, winning all four games with a thrilling 13-5 goal differential.
Mowbray said: "It's like any other week, I'm not big on personal awards to be honest. I think I'm just a cog in this machine that's trying to help this club get back to the division above and trying to win matches. We've had a decent month but we have to keep it going. It's a reward for everybody's efforts as everybody's worked extremely hard."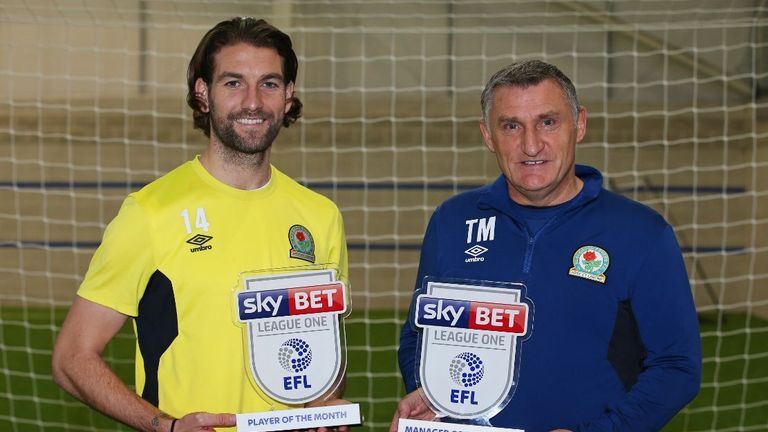 Player: Charlie Mulgrew, Blackburn Rovers
Charlie Mulgrew led by example as Rovers rampaged through November. Not content to play a pivotal role at the back, he shouldered the responsibility to convert two penalties among his four goals, which also included a delightful free-kick at Blackpool.
Mulgrew said: "I didn't even give it a thought to be honest, so surprised and very proud to be given this award. We've played a lot of good games this year but even the ones we've won, we wanted to do better. Everybody's determined to win games and pushing for the same thing."
Sky Bet League Two
Manager: Nathan Jones, Luton Town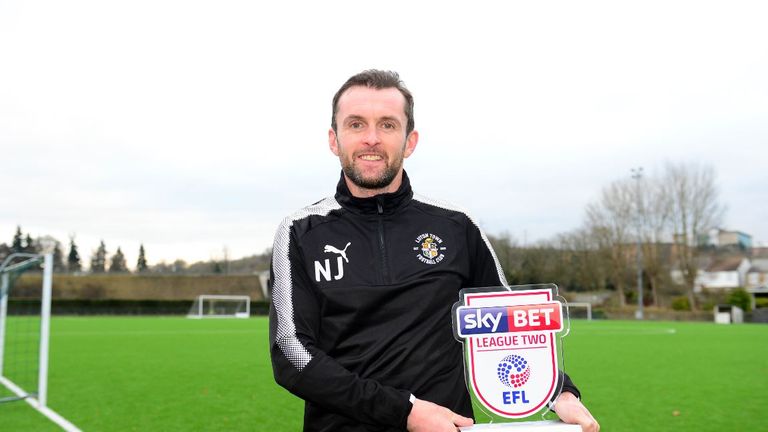 After scoring 13 goals in five games to win the October award, Nathan Jones' attack-minded side were even more irresistible in November, finding the net 14 times in four matches, collecting 10 points and sweeping Cambridge aside 7-0 in the process.
Jones said: " I'm very proud. Obviously, I said last month it's an accumulation of not just my work but the work of my staff and players collectively. It's been another fantastic month in terms of results and performances and I'm very proud to receive it.
"The pleasing thing about this month is it would've been quite easy for the players to rest on their laurels but they haven't and they've wanted to do even better this month."
Player: Christian Doidge, Forest Green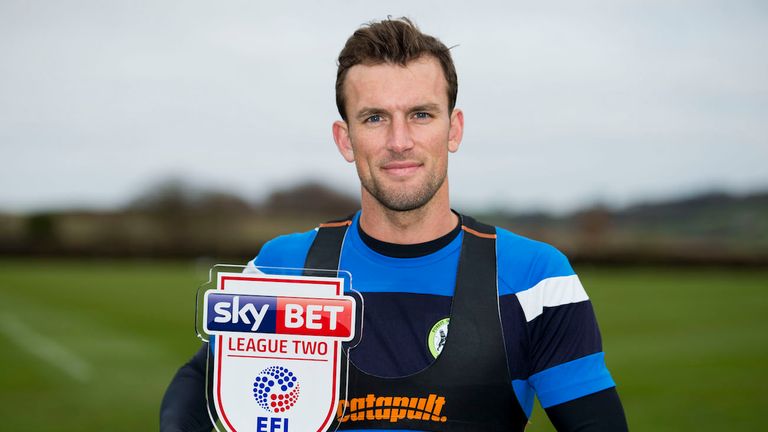 Christian Doidge scored six goals in four games - all but one of Forest Green's total in November. Those who think of the 6ft 2in forward as simply good in the air should think again; only one of his goals was a header.
Doidge said: "It feels great, it's an award over a lot of good players and so it's an honour to win it. I didn't think I'd ever get my hands on one so I'm really happy. I've been having a lot more opportunities at goal and I've had Keanu Marsh-Brown and the others setting me up quite a bit so credit to them because without them I wouldn't be able to score any of the goals.
"I had a little spell where I didn't score a lot of goals and there was quite a bit of pressure on me then because we were struggling with results, but it's picked up now and I'm enjoying the pressure because it shows I can play under those sorts of circumstances."