Sky Sports News has seen extracts of the letter from Leeds owner Andrea Radrizzani to the EFL and the FA demanding clarification of the working relationship between Wolves and super-agent Jorge Mendes.
Radrizzani asks both organisations to take a close look at whether Mendes is breaking the rules regarding the role of an agent within a club.
The letter asks the authorities to consider whether: "Mr Mendes does indeed materially influence Wolves' policies or the performance of its teams or players in matches."
Mendes represents, among others in the Wolves squad, head coach Nuno Espírito Santo, Ruben Neves, who Wolves signed for a club record £15m from Porto, forward Diogo Jota, who is currently on loan from Atletico Madrid and valued at around £12m, and £7m winger Ivan Cavaleiro.
Radrizzani goes on to ask the FA and EFL to consider Regulation A1 of the FA rules which says: " No club may enter into an agreement which enables any party, other than the club itself to influence materially the club's policies or the performance of its teams or players."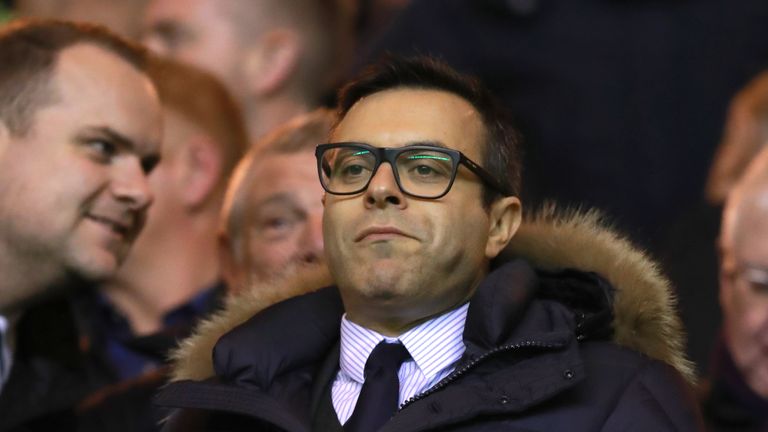 Sky Sports News has spoken to several Championship clubs who share Radrizzani's concerns and have called on the EFL and FA to investigate further. One Championship club Chief Executive told SSN: "In 2016, the EFL considered whether those involved were fit and proper owners. However, they didn't consider that an agent would be so involved at all levels of the club.
"Also in 2016, the FA considered Jorge Mendes role at the club and were given assurances at that time.
"However Mendes has much more influence at the club now. He has more players at the club - and importantly he's the agent for the manager. None of this was the case when they looked into the deal in 2016."A Wolves spokesperson said, "We are very clear on FA and EFL regulations and always comply with them explicitly.
"We welcome any form of communication with the EFL to reiterate our position, and we fully anticipate the release of a further EFL statement in support of Wolves and the club's operations to bring a prompt resolution to this matter."