Birmingham replacing Gary Rowett with Gianfranco Zola questioned by Danny Mills
By Allan Valente
Last Updated: 15/12/16 12:53pm
Danny Mills has questioned Birmingham's decision to replace Gary Rowett with Gianfranco Zola and says the former Blues boss did not deserve the sack.
Birmingham surprisingly announced that they had parted company with Rowett early on Wednesday afternoon, with the Sky Bet Championship side sitting just outside of the play-off places on goal difference and three points behind Reading in third place.
Sky Sports News HQ revealed just hours later that Zola was in Birmingham to finalise a deal to take over at the club before confirmation of his appointment on Wednesday evening.
It is understood that there were issues between Rowett and the club's new Chinese owners but Mills told Premier League Daily that the 42-year-old did not deserve to lose his job after rescuing Birmingham from a relegation battle and guiding them up the table after his appointment in 2014.
Asked what the sacking says to young British managers, Mills said: "I think it says 'who'd want to be a manager?'. A point off the play-offs, from where they were, he has done a fantastic job. What are the reasons for sacking him?
"Generally you assume in life if you are successful you will keep your job. Unfortunately now new owners come in with their own remits, whatever they think, you can do very well, and still get the sack.
"Hopefully he is not out of football for too long but, as we've seen, sometimes when you do get the sack it is very difficult to get back in. He certainly doesn't deserve the sack at this stage."
Zola has previously guided West Ham to Premier League safety and took Watford to the Championship play-off final but Mills has questioned whether the Italian will be able to do a better job than his predecessor at St Andrew's.
"The big questions are why? Why now? Why Zola? Legend of a player but, managerially, hasn't really been hugely successful. Gary Rowett has earned his stripes in the lower leagues, knows Birmingham very well, was doing a good job.
"Why try fix what isn't broken? Is [Zola] likely to do any better than Gary Rowett right now? I'm not convinced."
Kris Boyd also told Premier League Daily that he found Rowett's sacking to be an odd decision and said he can be proud of his time in charge of the club.
"It's a strange sacking, is it where football is going now? It is a business now. They have already got someone to replace him right away whereas in football years ago it wasn't like that. They would start the process of trying to find a manager," he said.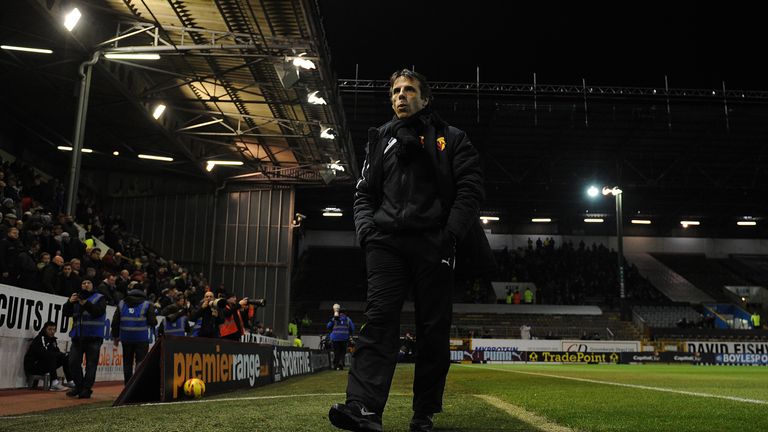 "Gianfranco Zola is appointed hours later after the sacking. Gary Rowett has done a fantastic job at Birmingham, from where he has taken them from to where he is leaving them, he can be proud of his achievement, there is no doubt about that.
"It is disappointing to see because everyone raves on about football being a results-driven business - I don't think it is anymore because there are good managers out there who have been winning games and they find themselves out of a job."