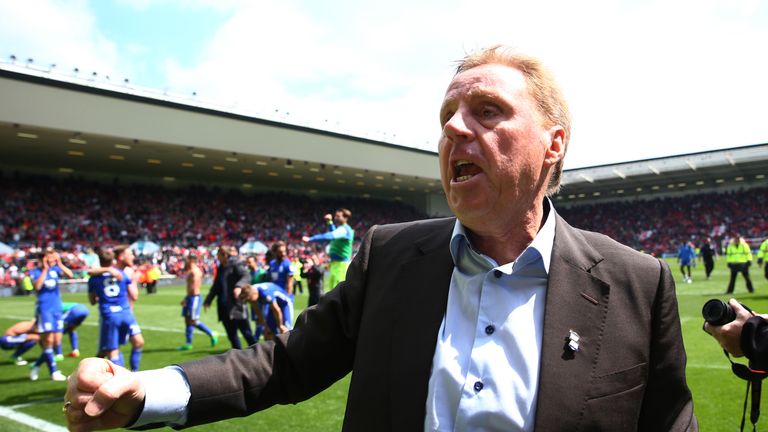 Harry Redknapp had insisted Deadline Day drama was behind him, but once again opened up the (car) window to steal the show.
"I like getting the players in well before the last day," said Redknapp, just four days ago. "People think I enjoy it but I hate it. All that last day runaround trying to find players is not the way to do it."
But shortly after Redknapp rolled down his window for a customary Sky Sports News interview on Thursday morning, the Birmingham manager brought in four new players in the final 24 hours of the transfer window. That took his total summer additions to 14 and, alongside departures, a 28-player turnover in the space of four months.
Redknapp played up to the Deadline Day fun but the former Tottenham, West Ham and Portsmouth boss showed his enduring shrewd side to get everything he wanted. Well, almost...
Repairing Zola's damage
A dramatic escape from relegation on the final day of last season after just three games in charge could not have placed Redknapp in a better light among Birmingham fans. They had watched their team sink from play-off hopefuls to the brink of Sky Bet League One in six months under Gianfranco Zola.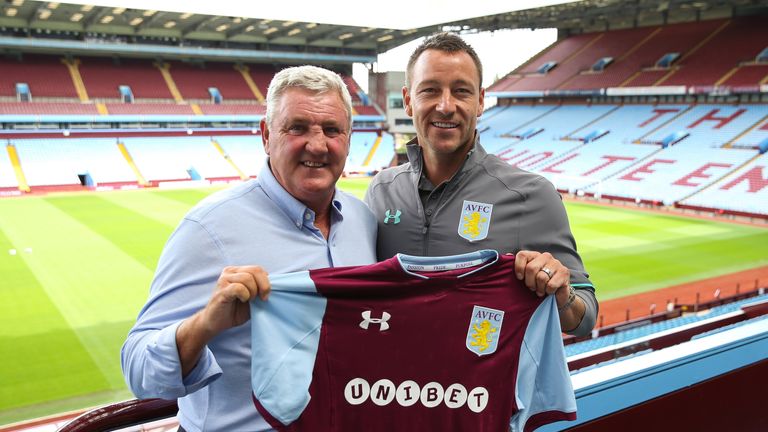 Safety relief quickly turned into promotion ambition and talk of seasoned pros John Terry (who went to rivals Aston Villa), Ashley Cole and Robbie Keane arriving. "I went to Portsmouth in the same sort of situation," said Redknapp in July. "I went there and took Paul Merson, Steve Stone, Tim Sherwood - all fantastic professionals. They were proper blokes, proper men and we won the league. You want them to blend in with the younger ones."
But as the window ticked on - and deals for Stewart Downing, Afriyie Acquah and Ogenyi Onazi also collapsed - heightened expectations began to fester into serious frustrations.
After one win in five since the new Championship campaign, Redknapp's message to the Birmingham board was clear.
"You don't win two out of 25 games (and expect to do better) with virtually the same team," said Redknapp, in a heated rant following a defeat away to Burton. "No one's going to walk in there and say 'OK lads, I'll sprinkle a bit of stardust on you, you're new boys this year. Forget that you ruined Zola last year, we're going to be different'."
Loan stars
Birmingham's owners listened, and loan stars followed. Carl Jenkinson and Cohen Bramall came in from Arsenal to boost full-back options, while 21-year-old Southampton prospect Sam Gallagher arrived to much hype.
A home game against Reading last weekend seemed like the perfect chance to prove Redknapp had revitalised the side in front of an edgy St Andrew's crowd, but a 2-0 defeat - and an injury to a new recruit - only deepened concerns.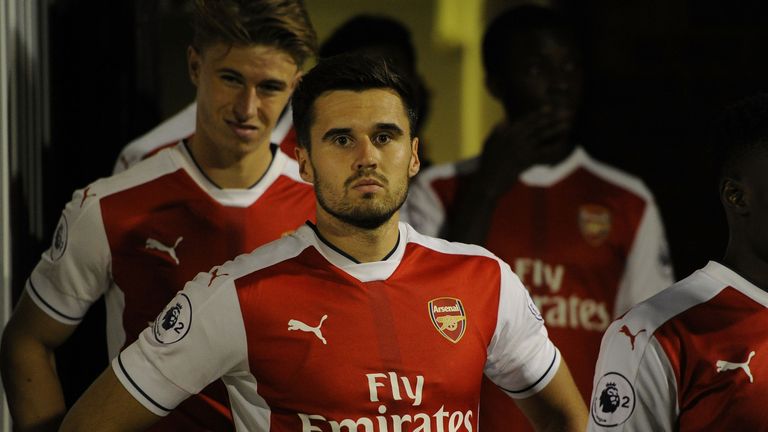 "I've asked for certain people who would have brought in the experience and quality we require," said Redknapp after the defeat. "Unfortunately we have not been able to get them over the line. It doesn't help when you lose young Jenkinson, who has dislocated his shoulder and will be out for a long time."
Down to the wire
The revelation of a club-record £6m move for Brentford's Jota in the early hours of Deadline Day proved Redknapp was now down to business. Jason Lowe, who had been training at rivals West Brom, quickly followed on a free transfer before lunchtime.
Birmingham were becoming the talk of the day, and when Jack Wilshere and Alex Song were thrown into the mix, it seemed Redknapp was to pull off the biggest surprises as the clock ticked down.
If there is one thing Peter Odemwingie has taught Redknapp, though, it is that transfers are not done until the dotted line is signed. Birmingham quickly revealed Wilshere's proposed loan move was a no-go, while Song's protracted transfer (in Deadline Day terms) broke down as his Russian club Rubin Kazan would not agree terms.
But the Redknapp train was still in full motion heading into the dying hours, as Blues managed to bring in Maxime Colin - also from Brentford - before a final deal saw 19-year-old Liam Walsh arrive on loan from Everton amid the post-midnight paperwork will-he-won't-he.
What next?
Birmingham's owners, Trillion Trophy Asia, were quick to release a statement on Friday to chorus their spending had "established new ground in this trading period", in what was the club's biggest financial outlay since Carson Yeung's stewardship in the Premier League.
Birmingham's October - Live on Sky Sports
(h) Cardiff - October 13
(a) Millwall - October 21
(a) Aston Villa - October 29
"From then to now, Blues have undergone a major transformation, with the owners showing the ambition and providing resources to help create an exciting, new-look side under Redknapp, as the manager himself acknowledges," the statement read.
Birmingham backed Redknapp, now it is time to deliver.