Jermain Defoe has expressed his disappointment at being left out of England's provisional Euro 2016 squad despite scoring the goals that steered Sunderland to Premier League safety.
Defoe, who won the last of his 55 caps in 2013, had hoped his top-flight tally of 15 - bettered only by Harry Kane, Jamie Vardy and four overseas players - was enough to earn Roy Hodgson's vote. 
"Obviously I've not been involved with England for quite a while and I've always thought that getting into an England squad before a tournament is based on merit," the 33-year-old told Sky Sports News.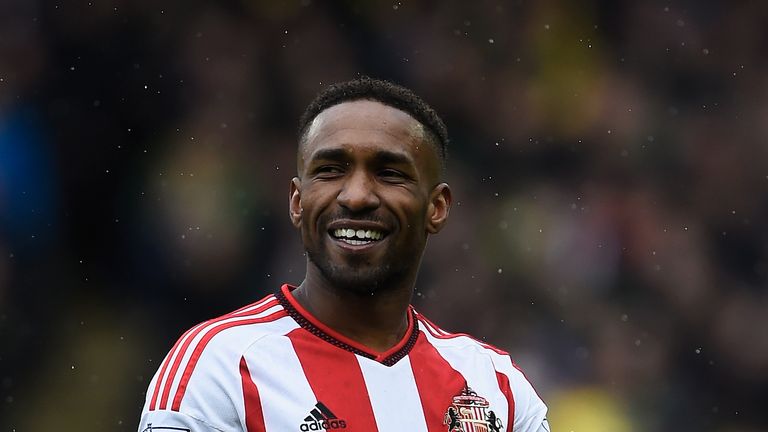 I just feel like I've done everything that I could do.
Jermain Defoe
"As a forward if you score goals then you've got a chance of going.
"Towards the end of the season I started thinking about it but before I wasn't. I was so focused on trying to help Sunderland stay in the Premier League.
"It's only when you see things in the papers and people start talking about it - just mentioning my name about maybe getting into the squad - then I started thinking about it.
"So obviously, when you're not in the squad, it's a disappointment."
Despite his omission, Defoe is proud of his achievements this season and has not given up on returning to the England fold at some point.
"I've never retired and I'll never turn my back on England because I still believe I can score goals at that level," he said. "That's what's kept me going, and one of the reasons I came back from the MLS.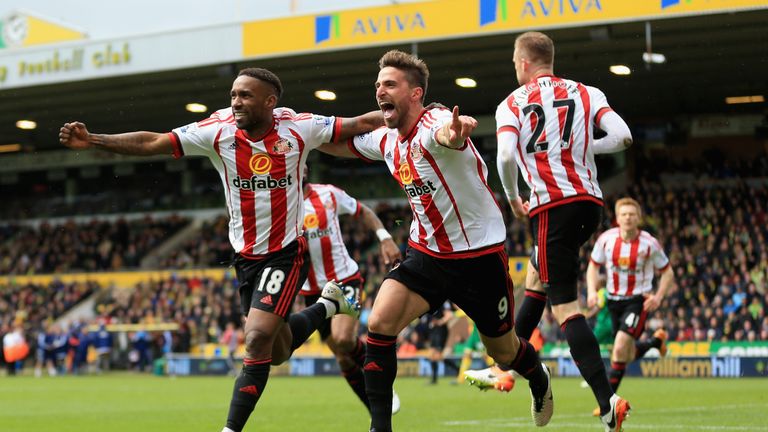 "I just feel like I've done everything that I could do. I'm delighted that Sunderland stayed up and on a personal note, I'm delighted with the amount of goals that I've scored.
"That's all I could do, really."