West Brom will go out to attack Manchester United, says Jay Rodriguez
By Will Unwin
Last Updated: 17/12/17 1:10pm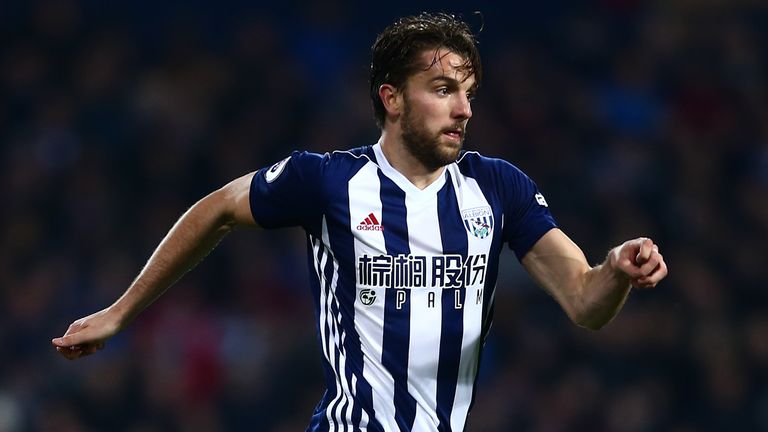 West Brom have gone 15 games without securing a victory, but striker Jay Rodriguez says the team will be looking to end that run against Manchester United. 
Their last Premier League win came in August away at Burnley and since picking up those three points manager Tony Pulis has been dismissed and been replaced by Alan Pardew.
Things have improved under Pardew, with West Brom drawing four out of their last five league games but a win remains elusive.
"We spoke about Man United and what strengths they have and how good a side they are, and the players they have, but we're going to put the game to them," Rodriguez told Sky Sports News.
"We want to try and take the three points; we're at home and we want to try and get the atmosphere going and really get a positive feeling.
"I feel we're just on the edge of getting that win and then getting on a run. I think that win will be massive for us and I feel it's going to come soon, definitely. I think once we do get that, it gives us confidence going into the next game to go win again."
Rodriguez has only three goals to his name since his summer move from Southampton and is hoping he can arrest that form when United come to town.
"None of us are happy with how many goals we've scored and that's a disappointment. We can't do anything about that apart from get on the training ground and start practising.
"I always have belief in myself and the work I do and if you are going through a rough patch you've just got to keep that belief in you and keep that confidence to go and try things as you get a goal sometimes when it just bounces off you and then you go on a run after that, so you'll take any goal."