Alan Pardew does not expect Jake Livermore to be handed FA charge
Last Updated: 04/01/18 4:25pm
Alan Pardew does not expect the FA to charge Jake Livermore over the West Brom midfielder's altercation with a West Ham supporter.
West Brom issued a statement on Wednesday saying the England international jumped into the crowd to confront a West Ham supporter who had abused him about the death of his baby son.
West Ham, who continue to investigate the matter, have identified the supporter, and Pardew, speaking ahead of the Baggies' FA Cup fixture against Exeter City, revealed Livermore will travel with the rest of the squad for Saturday's match at St James Park.
"I don't think there will be a charge," Pardew said. "I think it is a situation that needs to be looked at very carefully."
When asked about Livermore's frame of mind, Pardew said: "He is OK. I will take him to Exeter with no concern really about his playing ability for us.
"He is fit and well. He was hurt by the situation as you would imagine and I think the media have been very supportive of him and I think he has found that comforting."
The former Crystal Palace and Newcastle manager, still looking for his first victory in charge of West Brom, is optimistic the situation will come to a satisfactory conclusion in due course.
"I think anyone who has been through the trauma of losing a child would know that the impact is massive," added Pardew. "I can't possibly reflect on that.
"The incident was what it was. I think the FA and everyone else are understanding of the situation and we have left it in the hands of West Ham, who I know very well.
"I think hopefully they will deal with the situation."
Andy Carroll scored a last-gasp winning goal for West Ham in the Baggies' last Premier League encounter and Pardew admitted the defeat had been a knock to their "morale".
"Our performances were good," Pardew said. "We are still obviously looking for that elusive win. My goodness we gave such a brave account.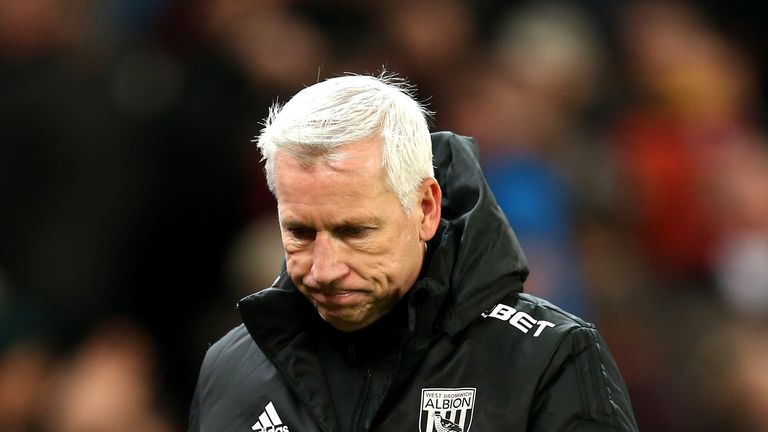 "It was very difficult to address the players after conceding with almost the last kick of the game. It has knocked our morale - there is no doubt about that.
"But I don't think it has knocked our confidence. Our confidence has to come from the performance levels and our performance levels are high again.
"That is all we can do. If our performance levels are high and we start threatening teams like we were threatening West Ham, in particular for the first 60 minutes and Arsenal, then we will win games."
The Metropolitan Police have said they are continuing with their own enquiries, despite receiving no formal complaint, and are speaking to both clubs.
The Football Association has also requested observations from all parties on the incident.