Jorge Mendes' Wolves role queried by Leeds owner Andrea Radrizzani
By James Dale
Last Updated: 08/03/18 10:12am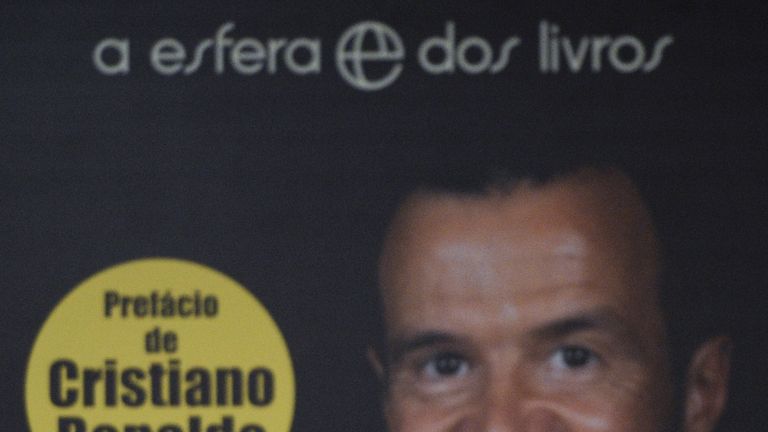 Super-agent Jorge Mendes' relationship with Wolves was publicly questioned by Leeds owner Andrea Radrizzani ahead of an EFL Board meeting on Thursday which will discuss third-party ownership.
The EFL havs told Sky Sports News it is aware of the concerns, centred around Mendes, from some other Championship clubs over whether Wolves' ownership structure breaks the league's strict rules on third-party ownership.
Mendes - who represents Jose Mourinho and Cristiano Ronaldo, amongst a huge portfolio of big football names - works closely with Fosun International, which owns and runs Wolves.
A 3-0 win at Leeds ensured Wolves restored their six-point lead at the top of the Sky Bet Championship on Wednesday, prompting Radrizzani to query the legality of Fosun International's shares in Mendes' agency.
Addressing the EFL, he said on Twitter: "We have our own problems but we should play in a fair competition. Not legal and fair [to] let one team owned by a fund whom has shares in the biggest players agency with evident benefits (top European clubs giving players with options to buy ..why the other 23 teams can't have same treatment?
"We should play all 24 with the same rules and opportunities (it is enough to google it)."
Congratulations to the best team but hope the league can be fair and equal to all 24 teams

— Andrea Radrizzani (@andrearadri) March 7, 2018
Radrizzani added: "Congratulations to the best team but hope the league can be fair and equal to all 24 teams.
Wolves head coach Nuno Espirito Santo - who along with midfielder Ruben Neves, forward Diogo Jota and winger Ivan Cavaleiro is among those represented by Mendes - refuted any suggestion of wrongdoing following the game.
"First of all, I don't care," he said. "Secondly, what we see on the pitch is a group of hard-working people.
"My only focus is on the game. To go beyond that, it doesn't affect us. We don't care because it has nothing to do with us. We compete fairly and we show when we win, we deserve it.
"We are humble enough to recognise that people are better than us, but we don't go sending things to the air. We are very straight."
Wolves, who on Wednesday reported a pre-tax loss of more than £23m in their first year under Chinese owners Fosun International, are adamant they have not broken any rules around third-party ownership.