Mark Hughes says Southampton must embrace Premier League relegation battle
By Declan Olley
Last Updated: 18/04/18 3:38pm
Southampton manager Mark Hughes wants his players "to enjoy the challenge" of their relegation battle with the club five points from safety.
Saints, who are 18th and without a win in their last seven league matches, have just five games remaining to ensure their Premier League survival starting at Leicester on Thursday night.
Hughes wants his side to embrace the plight they are in and prove those predicting Southampton's relegation wrong.
He said: "I think the message is to enjoy the challenge. It's not an easy situation but don't be cowered by it, get out there and show people what you're about.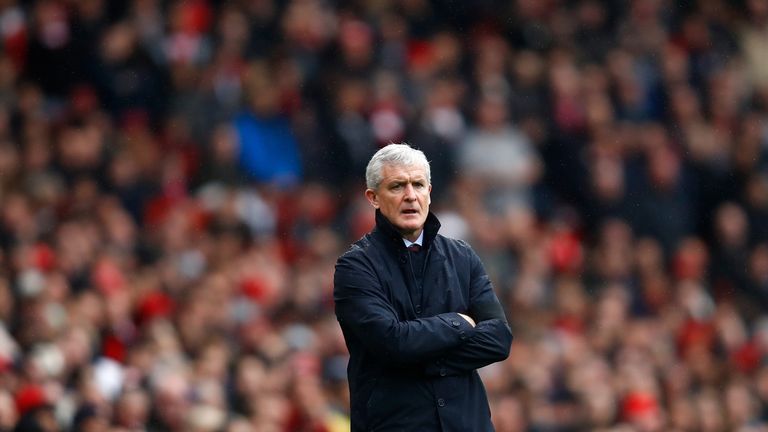 "You have the opportunity to make a statement every time you play, every time you put the shirt on. There's a lot of talk about fear of failure - my interpretation of that is that you shouldn't allow people an opportunity to criticise you and you've got to use that motivation to drive you onto bigger and better things.
"I think we've allowed ourselves to be open to criticism because of the way the season has gone but we can turn that around and make a statement in these games that we have remaining, and that's our intention."
Southampton are yet to win in the Premier League under Hughes, losing the two games he has been in charge of against Arsenal and Chelsea.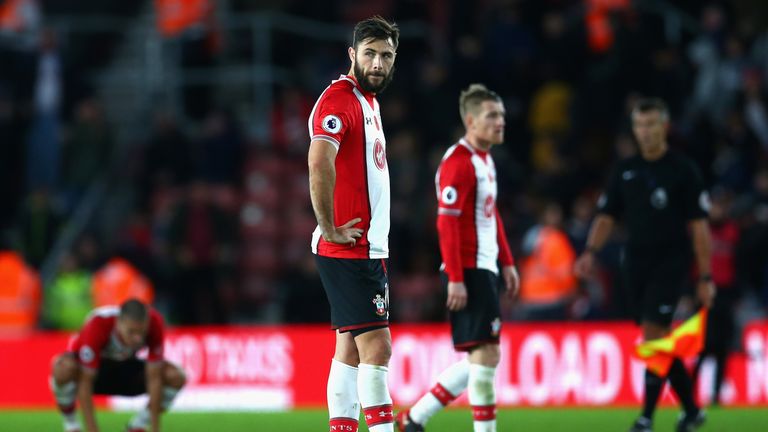 But the Welshman has been encouraged by the response of his squad to his arrival and believes they are committed to keeping the club up.
"It's a challenge for everybody," he said. "You sense that the club wasn't anticipating the season they were going to have.
"But we are where we are at the moment and the here and now is that we're in a situation that needs resolving and turning around, and that's what we'll attempt to do.
"We've got a short space of time to do it to have an impact but I've been really pleased with how the players have reacted to my appointment and my staff coming in, and I sense there's a real determination now to get things back on track in terms of our Premier League status.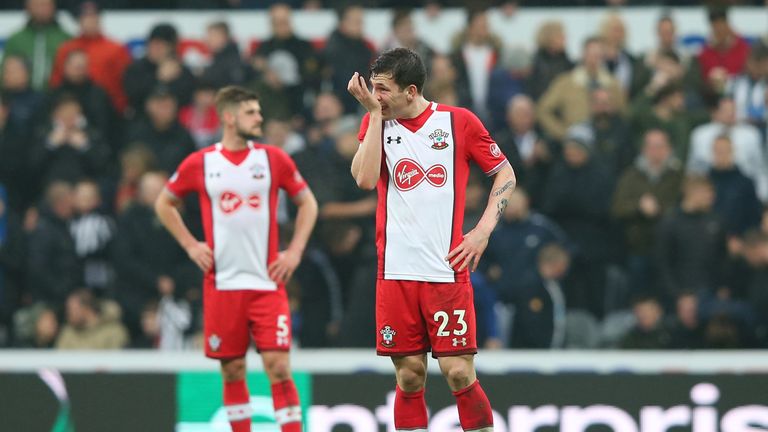 "We're going to have to work very hard. We've made it more difficult for ourselves, clearly, the longer this run without wins continues so it's got to change soon."
Southampton have won just one league game since beating Everton at home on November 26 with only bottom side West Brom winning fewer games than the South Coast club this season.
Hughes feels his side, who have 28 points from 33 games, may need to win three games to secure safety.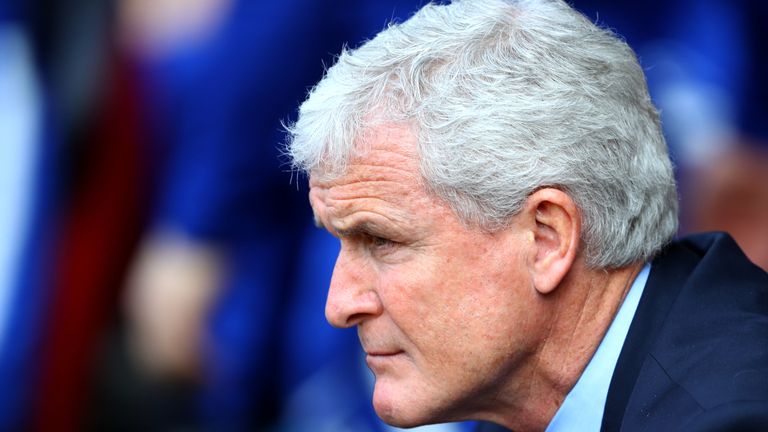 Asked whether he had a points target in mind, the 54-year-old replied: "No, I don't think so. I think it's a little bit difficult to anticipate what it will take to survive this year.
"Historically, everybody mentions the 40-point mark but it's not going to be that this year; it could be anything from 34 to 37 maybe.
"I don't know, it's difficult to pitch, so we're just focused on what we can do, what we can affect and in my view that will be enough for us."