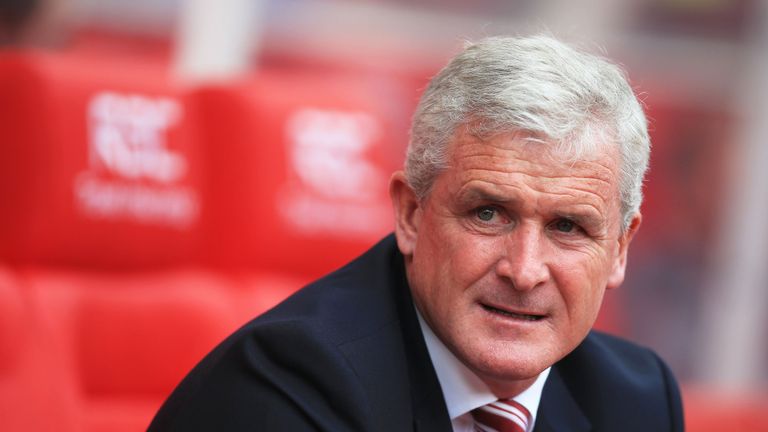 Stoke's 2016/17 season ended with a 13th-placed Premier League finish.
Read on to see our review of the Potters' campaign, complete with the views of Soccer Saturday pundit Paul Merson.
Finishing position: 13th (-4)
Total points: 44 (-7)
FA Cup: Third round
EFL Cup: Third round
Top scorer: Peter Crouch (7)
Season review
This will go down as one of Stoke's most disappointing Premier League seasons since their promotion nine years ago, with their 13th-placed finish ending an impressive run of three consecutive campaigns in the top half.
Stoke had problems at both ends, with their usually resolute defence leaking more goals than ever and their attackers struggling to find any kind of consistency. New signings Wilfried Bony and Saido Berahino only mustered two Premier League goals between them.
Former Liverpool midfielder Joe Allen did prove a shrewd signing, but early knock-outs in the cup competitions and a run of two wins from 11 games to finish the season ensured Mark Hughes goes into the summer with plenty to ponder.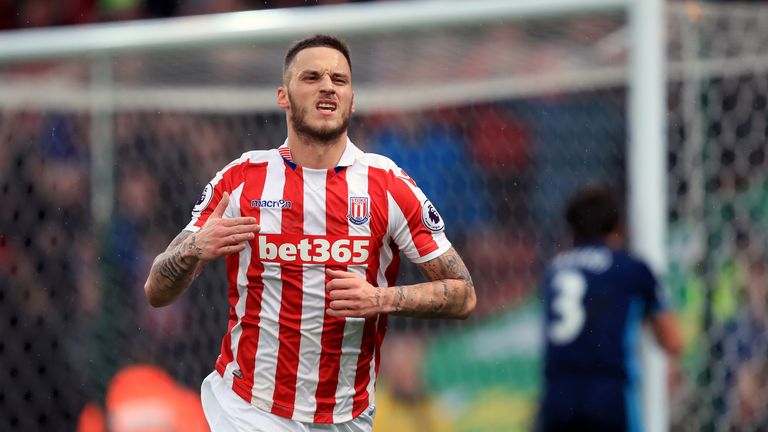 EXPERT ANALYSIS - PAUL MERSON
Managerial review
I think Mark Hughes is just caught in between. I like Stoke, I enjoy watching them and Mark has got them playing well with some good individuals but they are where they are. My only disappointment would be with the lack of a cup run.
Teams like Stoke who are not going to go down but aren't going to get into the top four should be playing their best team in every single cup competition with good draws. That would be my only thing but I'm a big fan of Mark Hughes. They aren't over or under achieving, they just are where they are.
Player of the year: Marco Arnautovic
I think he has been the most consistent of an inconsistent bunch. I like Arnautovic, I think he has taken to the Premier League now, he knows when to pass it and when not to. I wouldn't say he was greedy before, but he made a few wrong decisions. I think he is a great player and the standout for Stoke this season.
2017/18 prospects
They are not going to go down and they are not going to get into the top four or the top six so it has got to be a cup run for me. They have to play their best teams and an absolute must is to start the season well. The last couple of years, they have started very, very slowly and that has not been good enough.