Cardiff City owner Vincent Tan writes off £68m of club's debt
By Andy Charles
Last Updated: 11/02/16 5:06pm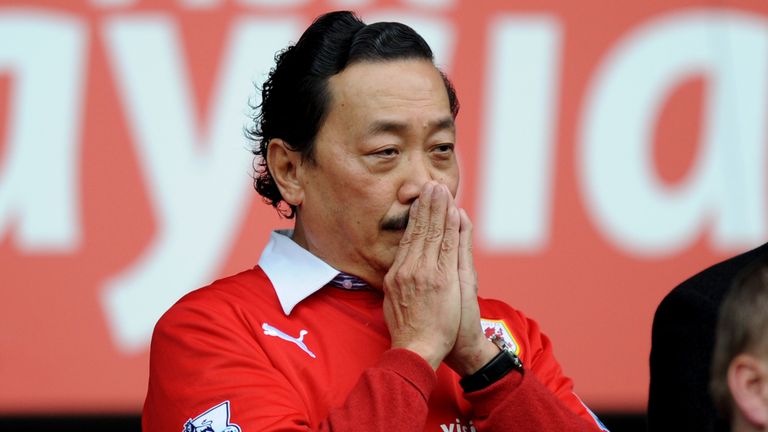 Cardiff City owner Vincent Tan has written off £68m of the Sky Bet Championship club's debt.
Tan has converted the debt into equity and pledged the club will be debt-free within five years - he hopes the plan will lead to Cardiff's transfer embargo being lifted.
He made the announcement at the Cardiff City Stadium where he was hosting a Q&A session with supporters.
Tan will also write off a further £10m after reducing the club's debts by £13m last season, with £8m more debt being converted into equity over the next five years to make City debt-free by 2021.
"Because we have recently reached agreement with one of the club's long-standing creditors, we are in a better position to convert our loans into equity," Tan told Sky Sports News HQ.
"I won't mention the person's name, but I think he's the luckiest man in the world. He got all his money back plus more, so that's done and dusted.
"It is a good time to do something that we have said all along we would do.
"The losses are very big when you get relegated from the Premier League and so based on FFP rules we have lost more than we are allowed so we got the embargo. We are working towards having this embargo lifted."
A senior player at Cardiff told Sky Sports News HQ: "It's an unbelievable gesture from the owner.
"He gets some stick from fans and former players but he's put his money where his mouth is…today's announcement is greatly appreciated in the dressing room. "