Neil Warnock says managers near bottom of the Premier League all fear sack
By Alice Piper
Last Updated: 22/11/18 12:32pm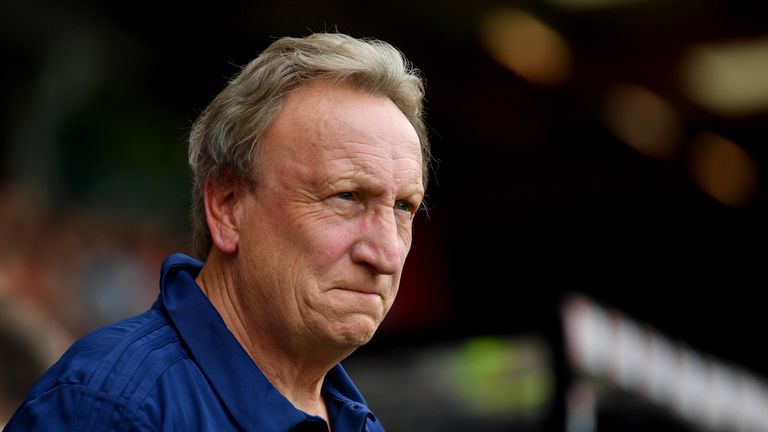 Cardiff boss Neil Warnock says managers towards the bottom of the Premier League all expect to be sacked.
Warnock took charge of the Bluebirds in October 2016 and guided them to the top flight in May, becoming the first manager to win eight promotions in English football.
After losing six of their first eight league games, Cardiff have achieved two wins from their last four including victory over bottom side Fulham, who have since replaced manager Slavisa Jokanovic with Claudio Ranieri.
"All of the managers down the bottom end know that could easily be around the corner," said Warnock of Jokanovic's sacking.
"We all know that's the industry.
"[Cardiff owner] Vincent [Tan] tells me every time I see him how many managers and agents are ringing him up telling him to sack me and bring in this manager or that manager, and they're all great managers they want him to appoint.
"When I do eventually leave, whenever that is, it will be interesting to see how the club moves forward."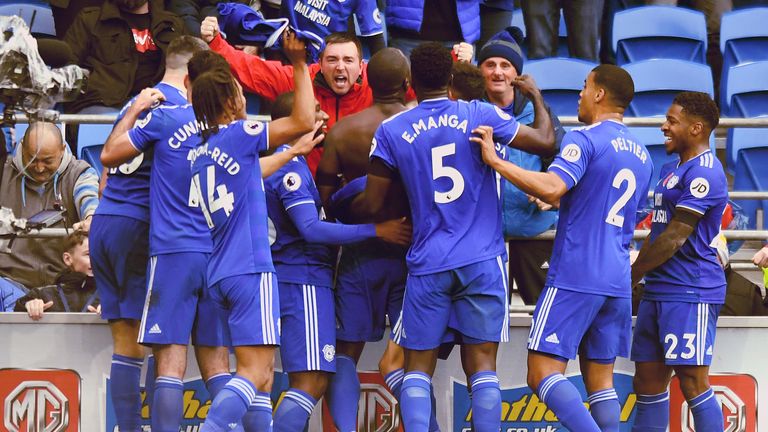 Ranieri's appointment was announced at the same time as Jokanovic's dismissal and Warnock - who was sacked as manager of a QPR side struggling in the Premier League in 2012 - admits that learning of your immediate replacement is a bitter pill to swallow.
"It does leave a taste in your mouth at times when a manager gets appointed five minutes after you've sacked somebody," said Warnock.
"You hear about how they've been in talks with the club for a few days and weeks, but that is football I'm afraid.
"I think that's the one part of football that I detest - but that's how it goes. We all know we're going to get the sack."
Cardiff sit 18th in the table and travel to Goodison Park on Saturday to face in-form Everton, who enter the game on the back of four wins from their last six.
Fresh from the international break, Warnock stressed the importance of downtime as he highlighted the difference in intensity between the Premier League and the Championship.
"We play intense and we have to play intense with the way that we are and I think a rest is as important as training at times, especially in a long season," he said.
"I understand why it's such a good thing the Premier League having one game a week, unlike the Championship, and you do need that because this is far more physical and mental, I suppose, the higher you go.
"One or two really needed a rest."
Warnock welcomes the Premier League's implementation of VAR, which is set to be introduced next season.
"I'm delighted. I think it will benefit the smaller clubs more than it will the bigger clubs," said the Cardiff boss.
"I think we will get more opportunities and VAR will only help the honesty of the game, really.
"We've got the best referees in the world... but to make us even better, VAR will eliminate so many things."