Neil Warnock parts ways with Cardiff City
Warnock thanks chairman Mehmet Dalman for his support, especially during 2019 - "the most challenging period both emotionally and physically that I have ever encountered"
Last Updated: 12/11/19 5:57am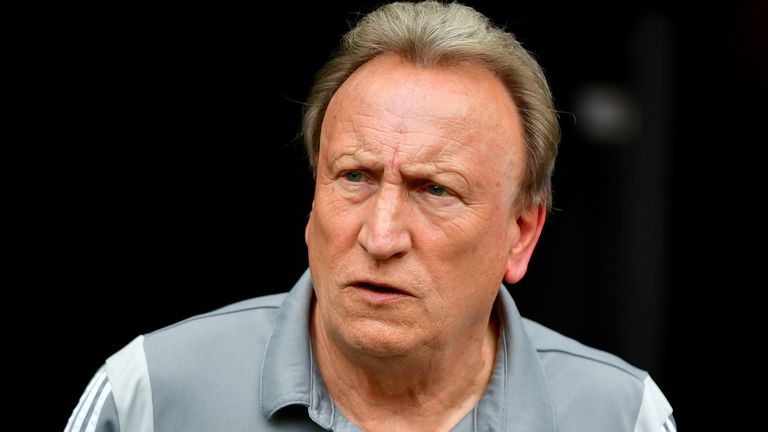 Neil Warnock has left his position as Cardiff City manager by mutual consent.
Warnock, who was appointed Cardiff boss in October 2016, spent 144 games in charge of the Welsh club and secured promotion to the Premier League at the end of the 2017/18 season.
But Cardiff have struggled on their return to the Championship and find themselves in 14th after winning just five of their opening 16 games this season.
The Cardiff board "will now begin the process of replacing" Warnock with an announcement to be made in "due course", the club said in a statement.
Warnock's future, though, is unclear. The former Sheffield United manager said at the beginning of the season that this would be his last in football.
The previous campaign was tough for Cardiff and Warnock, experiencing relegation after losing Emiliano Sala, their club-record signing, who died in a plane crash in January.
But Warnock has shed little light on what his next steps will be after leaving Cardiff.
"Today I am leaving my beloved Bluebirds after over three years of which have been some of the best days in my long football career," said Warnock.
"I would especially like to thank Mehmet Dalman whom I have said many times has been one of the best chairmen I have had the privilege to work for. His support has been immense, especially in 2019 which for many reasons both on and off the field has been the most challenging period both emotionally and physically that I have ever encountered.
"It is a shared belief that this is the right time for a new voice as we believe this squad of players is more than capable of getting success."
Dalman, the Cardiff chairman, said: "On behalf of Cardiff City Football Club, I thank Neil for his invaluable contribution to the future of this great club.
"He not only gained promotion in his first season but played a pivotal role in uniting the fans and the club. I am personally upset by his departure and wish him the very best for the future."