Crystal Palace have completed the signing of Emmanuel Adebayor.
The 31-year-old Togo striker was a free agent having been released by Tottenham in September but has agreed a deal at Selhurst Park until the end of the current campaign.
It is understood negotiations between Adebayor's representatives and Palace began just over a fortnight ago.
The player has been training every day with a personal trainer and passed his medical at the south London club on Tuesday morning.
He will be assessed by the Palace backroom staff on Wednesday and they will establish whether he will be fit enough to feature in the Eagles' FA Cup fourth-round tie at home to Stoke on Saturday. The former Arsenal and Manchester City forward has been handed the number 25 shirt by Palace.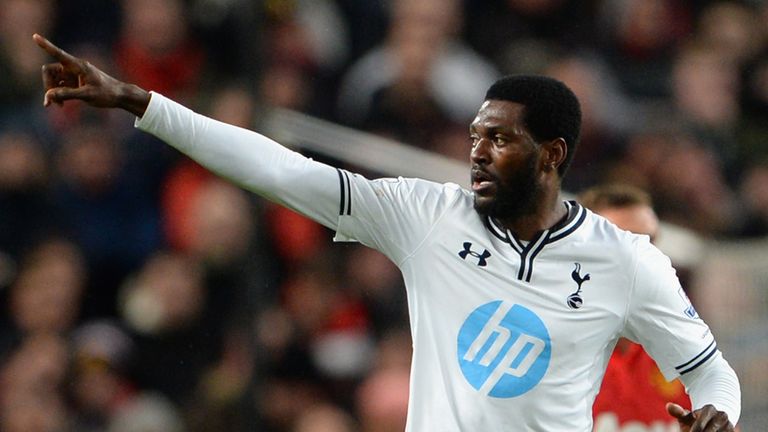 "I will have a good chat with the manager to see where my fitness level is at," Adebayor said in an interview with the club's official website.
"I have been working out every day and played a lot of games in Africa. It is not the same level, but the way I played it I played as if I was playing in the Premier League. Maybe Saturday, maybe Tuesday night, maybe next weekend, we will all know where I am."
The striker added: "Is it going to be hard? I don't think so. I just have to get out there, play my football and enjoy myself again."
Adebayor was close to a move to Aston Villa in the summer but turned down the chance to play under former Tottenham head coach Tim Sherwood, and then a deadline-day move to West Ham also broke down.
He was not named in either Tottenham's Premier League or Europa League squads and, with just a year left on his contract, was released by mutual consent.