Wilfried Zaha: Crystal Palace boss Sam Allardyce is 'brutally honest'
By James Walker-Roberts
Last Updated: 04/02/17 7:42am
Wilfried Zaha says Sam Allardyce has given Crystal Palace more "structure" and is being "brutally honest" with the players about their position in the Premier League.
Allardyce was appointed as Palace manager in late December, but only earned his first league win on Tuesday with a 2-0 victory at Bournemouth.
Palace remain in the relegation zone despite the result, but could climb out of the bottom three if they beat Sunderland at home this Saturday.
Asked what former England manager Allardyce has brought to the club, Zaha told Sky Sports: "He is brutally honest to the point where there is no grey area, you know what you should do and what you shouldn't do, and at the point we are now I think we need to know what we shouldn't do.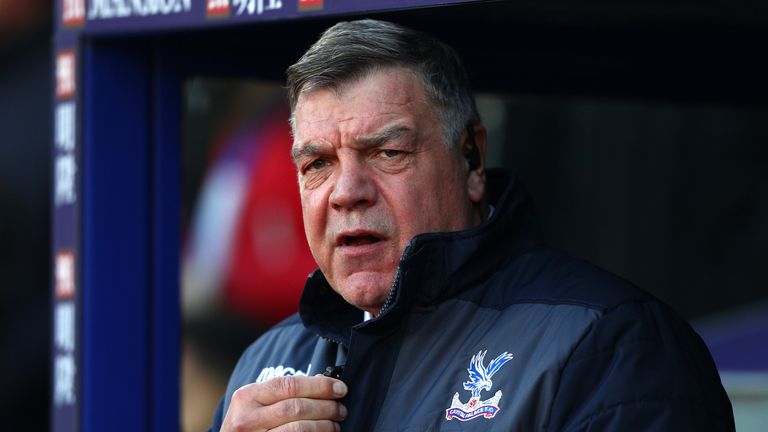 "I feel like he has brought more structure to the team. We all know more what we are doing now, especially in this formation. Everyone knows what they are doing.
"He has told us to work on the basics and get them right first. If we sort that out there is no stopping us."
Zaha himself only returned to the Palace side against Bournemouth having been away at the Africa Cup of Nations with Ivory Coast.
Even though the defending champions were eliminated at the group stage, Zaha says it was a good experience, and he has no regrets choosing to play for Ivory Coast over England.
"I am happy with my choice. Going there meeting the team and the way they welcomed me...it was a good trip," he said.
"It may not have gone the way I wanted it to, but having the Ivorian fans behind me and meeting the team, even though we didn't win, it was nice. I am glad I made that decision.
"The games were hard but I think you have to be mentally strong. There are so many things. The pitches are not the best so you need to block it out. It's very physical, so I may get a bad tackle, I may get shoved, but I need to play through.
"It shows me that if I want to be a good player I need to be mentally strong and block out those things."
Reflecting on how his game has developed this season, Zaha added: "I have reached that age where it's not just about trickery, it's about end product. Nutmegging someone is not going to make me the best player in the world. I have had to knuckle down and choose the right things to do at the right times.
"I feel like if I do the basics right I grow in confidence throughout the game. If my first touch is a really good one or I set someone up, it sets me up to have a better game.
"I realised that and instead of trying to do a trick first time I have the ball and then lose it, why not set myself up so I feel confident, then throughout the game I will do stuff and not have any fears. That's what I am trying to do. I'm a confidence player."
Watch the full interview with Zaha on Soccer Saturday.