Exclusive: Wilfried Zaha and Ruben Loftus-Cheek answer Crystal Palace fans' questions
By Patrick Davison
Last Updated: 16/12/17 11:16am
In an exclusive interview with Sky Sports, Crystal Palace midfielders Wilfried Zaha and Ruben Loftus-Cheek answer fans' questions.
Covering everything from Palace's survival hopes to their favourite music, the pair candidly answer Twitter questions with Sky's Patrick Davison ahead of their trip to Leicester on Saturday, live on Sky Sports Premier League from 11.30am.
Here, we run through a selection of the best questions asked...
@mattdebonosport - What's been the key to Roy Hodgson's success since his arrival at Palace and how much of it has been down to the new training regime?
Loftus-Cheek: I think when Roy came in, the training was very much attacking. A lot of attacking play-throughs, trying to get patterns in our head, and I think we all buy into it. One of the things he's always said is to make sure you perform well, even if you come out of the game and lose. He says that all the time after games. What he's done is just kept those standards high, and I think we're performing better now.
Zaha: I like the way he manages, because he tells you exactly how it is. I prefer people who do that. If people are doing something wrong in the team, he'll pull you up on it. Instead of us having to argue between ourselves, he'll pull you up on it, and that's what we needed. Going through games, making silly mistakes, you'll need the manager to tell each individual what they are doing wrong.
In games you just know what to do now, because you know the gaffer is going to have a go at you if you don't do the right thing! We're obviously performing better and picking up momentum too. Through the last couple of games we are playing well and the results have shown.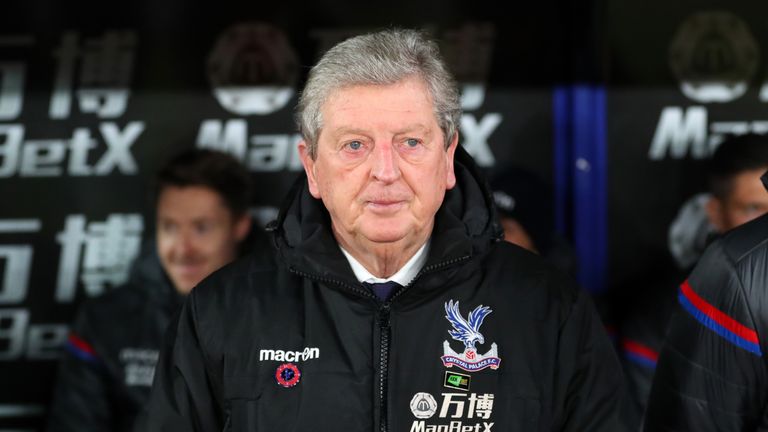 Loftus-Cheek: As well, he doesn't mind trying stuff and making mistakes in the final third. If Wilf has got the ball he says: "Take the full-back on, even if he tackles you three times in a row, take him on again!" He gives you that freedom to express yourself.
@prattmanscoop - Both of you have had a top-four club experience, what's unique about Palace that sets the club apart?
Zaha: I've been here for ages, since the age of eight, so for me the thing that sets this club apart is the fans. The fans are just unreal, home and away, it's just crazy the support, no matter what the club is going through, they support you through anything. That's big. At some other clubs I see fans walking out, and that's a big factor, that weighs down on us as well, because when you see that you're thinking: "Everything is just a mess."
But the way we started the season, they could have just written us off and thought: "What's the point?" Every game we were losing, and the way we were losing. The fans only see us on Saturdays, they don't see how talented the team is at times, so for me I have to really give it to the fans, because they supported us through the ups and downs.
Davison: How do you reflect on United now?
Zaha: I'm glad! People say maybe you went too early, but you don't really turn down a Man Utd move. I'm glad I went there, got the experience, got to meet legends who I saw play when I was younger, got to learn from them. I'm glad I made the move, and now I'm back and playing I feel like I'm improving every year.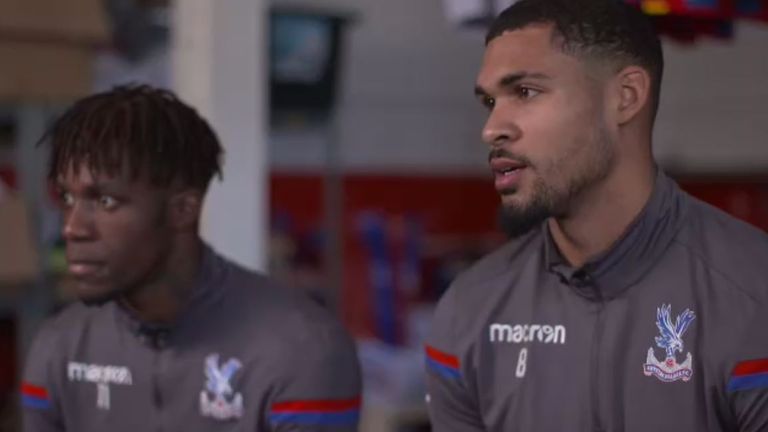 @Tweety3_1415 - Gerrard, Lampard or Scholes?
Zaha: Do you know how you pay attention to certain players… obviously I know how good Scholes is, but I didn't really watch him, I didn't really see too much of him. Someone asked Toni Kroos the same question and he said Scholes, so I was thinking this guy must be unreal.
Loftus-Cheek: I think most people would say Scholes.
Zaha: Me personally, I would say Gerrard. That's my opinion, just the way he plays, controls the game, technique, the way he strikes the ball. I remember training with England, and he hit the ball with such power, and no run-up. I'd have to run from the halfway line to smash that as hard as he's hit that!
Loftus-Cheek: I think I'm going to say Gerrard, because he could do everything. Obviously Lampard was top at what he did, and what he did was score goals, and no other midfielder can do that like Lamps. But the way Gerrard leads as well, I'd say Gerrard.
@_JamieHughes_ Who is the most prolific penalty taker in training?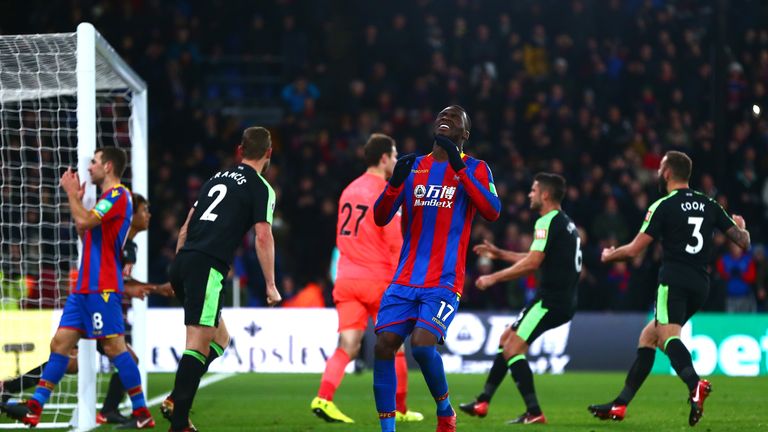 Zaha: Awkward! Well, it's Luka. He scores every single one. Who else takes penalties? Christian sometimes, but obviously Luka is more prolific. Obviously if somebody scores 17 goals, you're not going to argue with him if he wants to take penalties. But Luka is the main one, no matter what, because you don't know where he's going to go with his run-up.
Davison: Has all that blown over now?
Zaha: Yeah! It has had to. We're team-mates, you can't keep a grudge, especially with Christian, he's such a nice guy, you can't be angry with him for one poor decision he has made, because it's a long season. You're going to be running after him when he scores a header in an important game! He's going to come good.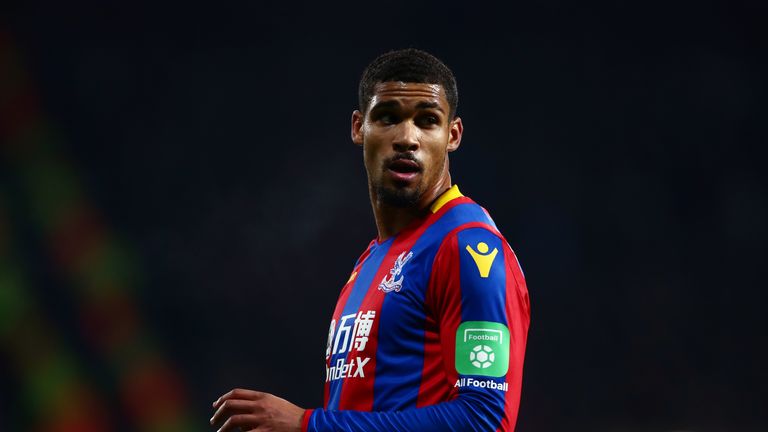 @pgarnett84 - If you could put on a music festival in your back garden which three artists would you pick and who's headlining?
Zaha: Definitely Migos. They're decent right now. Future, and Playboi Carti. I'd have Migos headlining because all of their songs are sick!
Loftus-Cheek: Migos headlining, and then maybe have Drake there.
Zaha: I'm not really much of a fan of Drake. I don't know why, I'm not really keen on it, his songs just make you think about your ex! I'm more about upbeat songs! His songs are more sad most of the time! He's got bangers, I'm not saying he hasn't got good songs, but it's more mellow! I am the Crystal Palace DJ. I'm the guy who gets us going, I play the songs. Danny (Scott Dann), you know when someone tries to cater for all and it's just awful!
Palace players' top speed
| Player | Top speed (kmh) |
| --- | --- |
| Patrick van Aanholt | 35.42 |
| Wilfried Zaha | 35.14 |
| Timothy Fosu-Mensah | 34.76 |
| Ruben Loftus-Cheek | 34.49 |
| Jeffrey Schlupp | 34.21 |
@lazyroe - Who would win a footrace between Zaha and Townsend?
Zaha: That's ridiculous! I would kill Andros! I can't believe that's even a question! I am way faster than Andros, he just makes loads of movements so it looks like he's going fast, but he's not! I'm way faster. I can't believe people even think there's a [comparison].
Loftus-Cheek: I think Wilf is the quickest, but Timmy (Timothy Fosu-Mensah) is quick. So I think the closest to him would be Timmy.
Zaha: In certain games, a player would be through one-on-one, and he would come steaming from nowhere and tackle them! His pace is ridiculous man.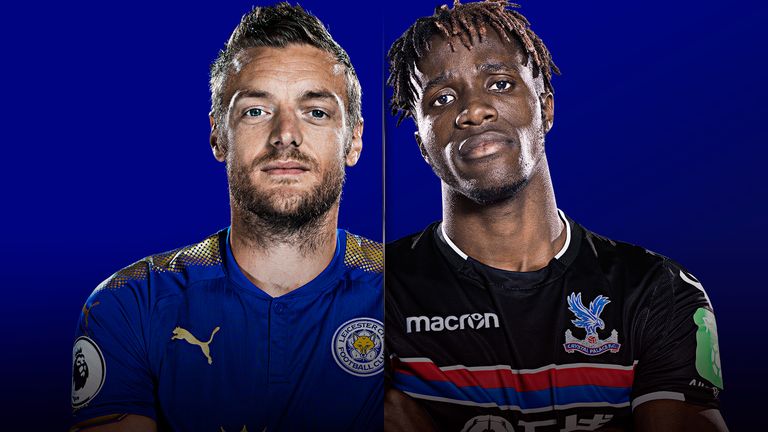 @tom_mason18 - What is the key to Palace retaining their Premier League status this season?
Zaha: I think that's clear. Winning games! There were a couple away games where we could have won, but I'll take the point. In away games I'll take draws, if we can win it is a bonus.
Loftus-Cheek: I feel like we've got a rhythm going at the moment. I think we can keep this going, we can climb the table.
Watch the extended interview with the Palace pair on Premier League live as Leicester host Crystal Palace, live on Sky Sports Premier League from 11.30am.