QPR not playing Rob Green because of contract clause
By Sky Sports News HQ
Last Updated: 12/03/16 9:45am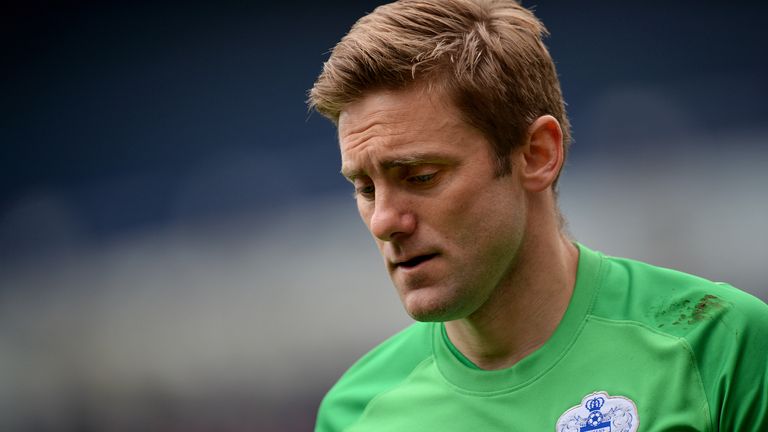 Rob Green says he is "counting down the days" until he leaves QPR having been frozen out over a contract clause.
The 36-year-old England 'keeper will trigger an extension of his current two-year deal if he plays 30 Championship matches and has been told he will not play again this season.
Several clubs were interested in signing him in the winter transfer window, including Crystal Palace, but he was unable to secure a move away and has not played since New Year's Day.
Green told the Daily Mail: "[New manager] Jimmy Floyd Hasselbaink spoke to me soon after he arrived and said; 'look, it's nothing personal, but because of budgets and things you're not going to make the 30 games'.
"I played one more game on New Year's Day then missed a couple through illness, and by then Alex Smithies was fit and available. I guess they figured they might as well make the change then."
"I'm not massively angry. I'm not going into training wanting to kill people. After 20 years in professional football you have seen it all, so it never really surprises you.
"But it's the first time in my life I'm sat around on a Saturday afternoon not doing anything. I didn't go into football to earn money. It was because I liked playing football. It took me six weeks to get my head around it.
"I am counting the days. It's like a sponsored keep fit until the summer so I can hit the ground running when I hopefully do get another club.
"I can apply a bit of perspective. We are very fortunate to do this job. But I'm desperate to play because this is hurting me."