Luke Freeman believes QPR can be considered a "dark horse" to make the play-offs because of how open the Sky Bet Championship is this season.
QPR have got off to a solid start in 2017/18, with 13 points from 10 games, and they sit 13th in the table ahead of the west London derby against Fulham on Friday night - live on Sky Sports Football.
"We can certainly be a bit of a dark horse this year as the league is quite open," Freeman told Sky Sports News. "Our home form [will play a big part as well] with our compact stadium, our fans so close to the pitch and with the way we like to play with our forward pressing. It will be a difficult place to come to.
"We feel like we're building a little bit of a fortress here and it's showing because we're unbeaten this year at home.
"It's been a decent start. If someone had offered us 13 points at this stage we probably would have taken it considering the teams we've played. Although we still feel we've been a bit unlucky at times in a few games."
This season is Freeman's first full campaign at Loftus Road, having joined QPR in January, and he is loving life under Ian Holloway.
The 25-year-old has also formed an impressive midfield alongside with Josh Scowen and Massimo Luongo, and he says the trio have a natural connection between them.
"The gaffer and coaches have done nothing but give me confidence to play my game, and any professional footballer will say you play your best when you're confident. So for me personally I've really enjoyed it," he said.
"Myself, Mass and Josh have got really good chemistry between us and we seem to play well with each other, so long may it continue.
"I think sometimes you have a connection with players where you don't need to talk that much. If someone goes you fill in and between the three of us we do it very well. We cover the pitch well throughout 90 minutes and seem to be in-sync with each other."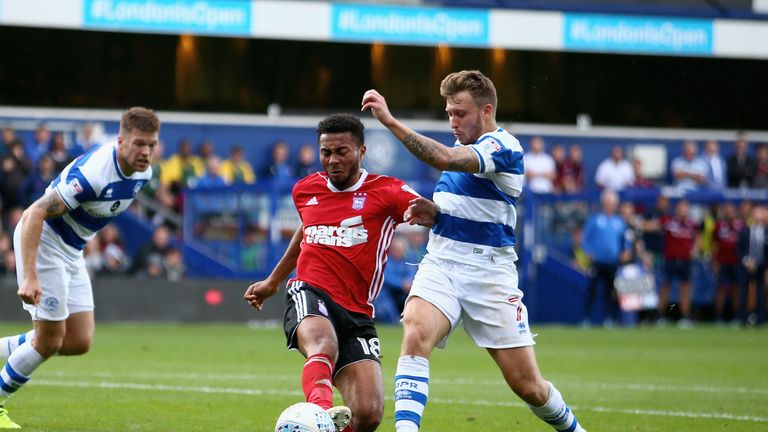 Starting his career at Gillingham, Freeman joined Arsenal's academy at the age of 15 but never made an appearance for the first team under Arsene Wenger.
Despite that, Freeman, who played alongside Jack Wilshere in the youth setup at the Emirates Stadium, credits the club with shaping him into the player he is today.
"When I went to Arsenal I was straight into the youth and reserves so I grew up playing with Jack," he said. "Obviously we went on different pathways, I was eager to get out and play first-team football whereas Jack stayed there and got into the team.
"I was very grateful for my time [at Arsenal]. Coming from Gillingham I was probably a bit of a street player and not so technical, but I had great years there and it probably made me the player I am today."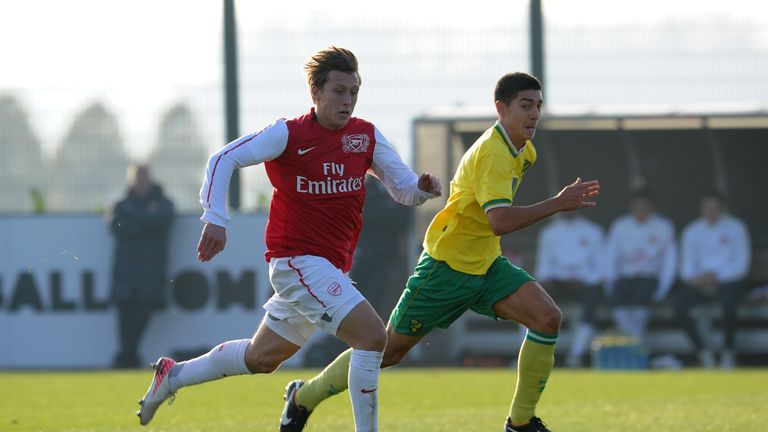 Despite his relatively tender age, it has been nearly ten years since Freeman made his debut at Gillingham - appearing in an FA Cup tie in November 2007.
He does, however, hope to continue his career for another 10 years, and one day play in the Premier League.
"It's been a long and winding road. I think I've got close to [300 games] under my belt already and hopefully I can have a 20-year career as I'm thoroughly enjoying it," he said.
"[Every] footballer wants to play in the Premier League so it's definitely a target of mine. But you've just got to take it game by game, week by week and month by month and concentrate on your game right now. I think you'll end up there eventually if you're good enough."
In the more immediate future, however, Freeman is just excited to get out on Friday night and play against Fulham.
"It's a west London derby, it'll be a great game under the lights on TV and if that doesn't get you excited I don't know what will," he said. "I'm not too sure what to expect because it's my first [appearance in this fixture], but I'm looking forward to it definitely."
Don't miss the west London derby between QPR and Fulham at Loftus Road on Friday night, live on Sky Sports Football from 7pm