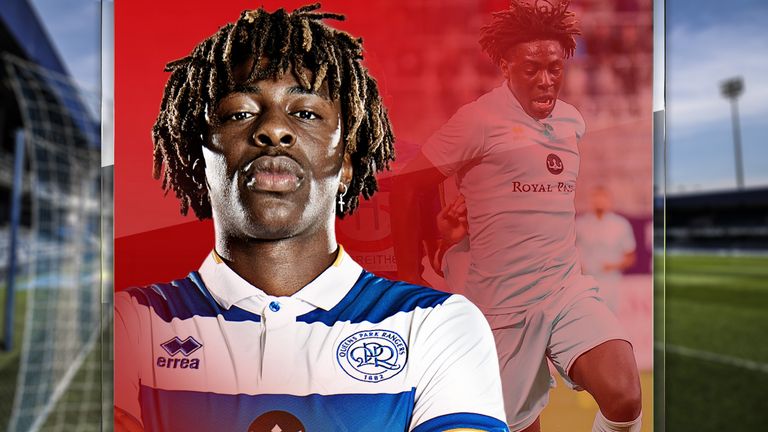 Ebere Eze is set to be a future star in English football after impressing for QPR. 
Here, Sky Sports' EFL pundits Don Goodman and Danny Higginbotham assess Eze's attributes and tell us why he is such a special talent...
How impressive has he been for QPR this season?
Goodman: He's QPR's standout player. There are other players that have had strong seasons but I think the difference in him this season is that his end product has increased dramatically. That goes to the fact that his decision-making is getting better with experience. To score 12 goals, eight assists, is streets ahead of anything he's ever achieved before. When you just look at his end product and the fear that he puts into defenders - he causes absolute mayhem. I'm very excited to see how his career progresses; it's looking really promising.
Higginbotham: One of the things I've been impressed with this season in particular is his work-rate. I think those are the questions that were asked of him before in terms of being brilliant going forward but will he help out coming back? As the season went on, we started to see that he was starting to become more of a team player and I think that's just added extra bonuses for him as the season's gone on.
After QPR went to Elland Road and got beat by Leeds, Bielsa was asked who his man of the match was and he said Stuart Dallas because for him to deal with and put up with a player like Eze who, in his opinion at that time, was a world-class player, that's an unbelievable compliment from a world-renowned manager. I just love the way that he plays with the sense of freedom. He makes so much time and space for the players around him as well because he attracts two or three of the opposition players to him and that leaves his team-mates free.
What are his strongest attributes?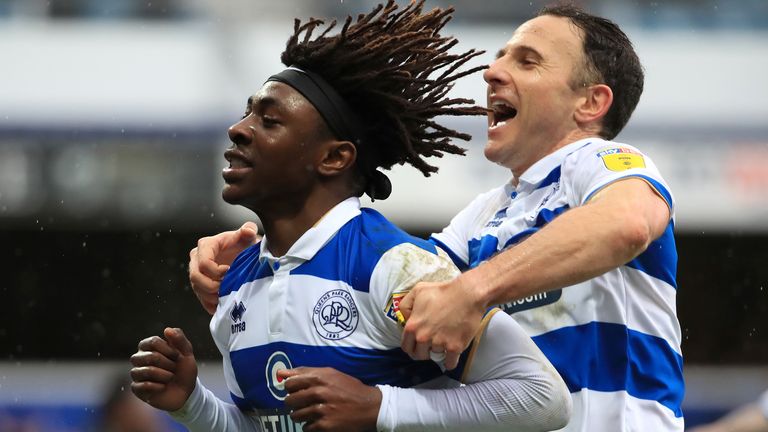 Goodman: He's the first QPR player under 21 to get 10 goals since Adel Taarabt. What a talented player he was. But he had a questionable mentality. He should've been playing at a much higher level than he's gone onto do. What's going to separate Eze is that desire, that work ethic for the team, that will to be a team player. I think that could pull him to higher levels than Taarabt.
When you get faced with a player of his talent who's going to commit you, he opens doors, not just for himself but for other people. I liken him a little bit to Adama Traore - different players in that Traore is probably a bit more explosive but when you've got a player that runs at defenders, once you get past a defender, the rest of that defender's team-mates have got decisions to make. Do they leave their man to close him down? At what point do they go? Is it right to go? If they don't go, will he smack one in from 25 yards? It asks questions of the opposition and it's a defender's worst nightmare.
Higginbotham: He's a very difficult player to play against. One of the things QPR are always looking for is if they can get the ball to Eze because, as a defender, you don't want him facing one-vs-one. He creates a real problem. If I'm a defender playing against him and I know that he's going one-on-one against me, I want help. So therefore what you are doing is bringing one of your team-mates over to try and give you the cover, to try and give you the help but that then leaves QPR players free either high up the pitch, across the pitch from him.
He's such an intelligent player as well. We know he plays in that No 10 position - he has the iconic No 10 shirt, which has been worn by some legendary players in times gone by - but he's capable of drifting out to the left and taking players into areas they don't want to go into.
QPR boss Mark Warburton said he's capable of playing for a top six Premier League side. Do you agree?
Goodman: I'd be shocked if he's not in the Premier League next season. Obviously, the coronavirus outbreak is going to have an impact, but I wouldn't imagine it would deter anybody from paying decent money for a player like him. He's learning very quickly. He's always had that ability but the decision-making has just got better and that's the key - you can have all the ability in the world but if you get into that final third and you are constantly making the wrong choices, you are not going to be as effective as you should be.
So when Warburton - who trains with him day in, day out and has worked with so many good players in his time as a coach - says that he's pretty confident that Eze has got the ability and will go and play for a top-six club, I'm not going to argue with him. He's got all the ability in the world. When he gets on the ball, the crowd get off their feet. There's an expectancy and he hasn't let them down. Last season, QPR had a real struggle for goals; this season they are the third top goalscorers in the Championship behind Brentford and West Brom and he is a massive, massive part of that.
Higginbotham: I think that he can. What we've seen over the years is that top players in the Championship flourish even more so in the Premier League and the reason I say that is that when we look at the Championship, it is one of the most exciting leagues in the world, but it is 100 miles per hour.
I think a player like Eze will be afforded more time and space in the Premier League because he's not going to be seen as the main man and I think at QPR at the moment, a lot of people are saying that if you stop Eze, you stop a lot of what QPR are trying to do.
He's going to have more intelligent players that will understand the ball he wants to play, the runs they want to make. If you are a manager out there looking at the moment, I think he's a player ready-made to make that step up into the Premier League.