Tottenham midfielder Andros Townsend joins QPR on loan for rest of season
QPR capped a hectic transfer deadline day with the signing of midfielder Andros Townsend on loan from Tottenham.
Last Updated: 01/02/13 12:33am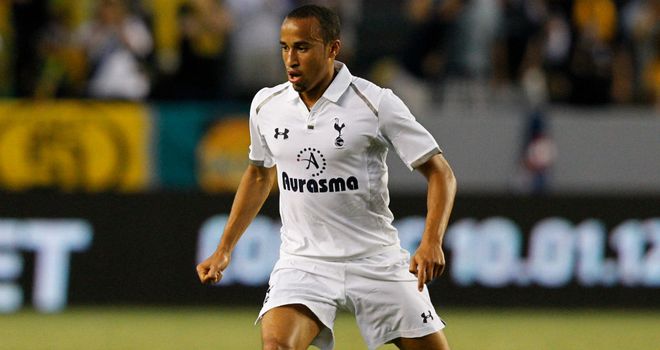 Shortly after raiding his former club for Jermaine Jenas, QPR boss Harry Redknapp has also lured England U21 international Townsend for the remainder of the season.
The 21-year-old has found first-team football hard to come by under Andre Villas-Boas, and has made only 10 appearances in all competitions this season.
"Andros is a kid with a fantastic future," said Redknapp. "I like Andros an awful lot. He's a winger, he's strong, he's quick, he's brave and he scores goals.
"He's unlucky that he's got Gareth Bale and Aaron Lennon keeping him out of the team. I think eventually he'll become a big player."
Townsend added: "I worked with Harry at Spurs - he gave me my debut - so it was a no-brainer when QPR came in for me.
"Harry has brought me in to do a job for him. I'm confident in my own ability and I want to repay him.
"I live for pressure games. I'm looking forward to the challenge. I've learnt a lot through my loan spells in the past and now I'm at a massive club like QPR and I'm confident I'll do well.
"I'm relieved the deal is over the line. It's all happened quite quickly, so I'm just excited about the weeks and months ahead."