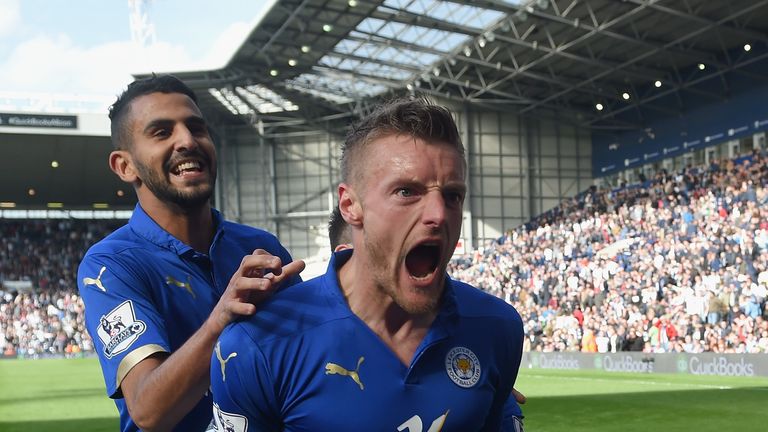 Leicester boss Claudio Ranieri says it is "amazing" to be able to mention Jamie Vardy in the same breath as Gabriel Batistuta.
England striker Vardy scored his 10th goal in 10 consecutive Premier League games on Saturday, equalling Ruud van Nistelrooy's run for Manchester United - and Vardy could break that record against United live on Saturday Night Football this weekend.
Racking his brains to recall the last time one of his strikers went on such a run, Ranieri remembered Argentina great Batistuta's run of 11 goals in 11 Serie A games at the beginning of the 1994-95 season.
"Batistuta scored 11 goals in a row for me at Fiorentina. That's the best run by any player I've managed," Ranieri said.
"Hopefully Vardy can beat that. It's amazing we're mentioning Jamie in the same breath as Batistuta. It's so strange when, four or five years ago, Jamie was playing non-league football.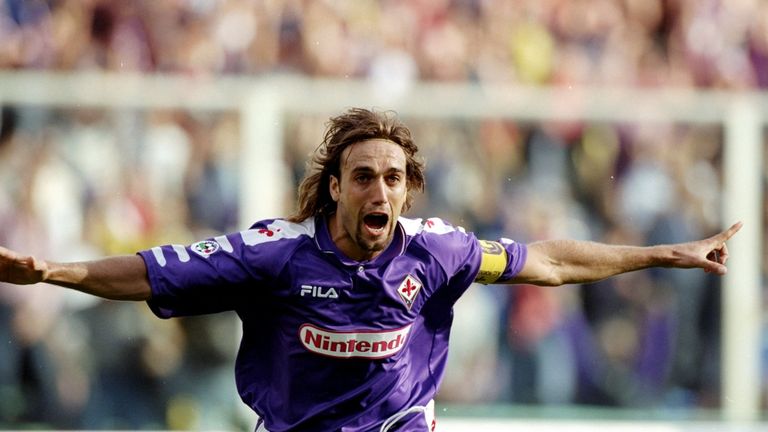 "In my career, I've known just one player who took the same route to the top. He was a Juventus right-back; Moreno Torricelli. He went from non-league Caratese to Serie A and then he won the Scudetto with Juventus."
After scoring in Leicester's 3-0 win at Newcastle that saw the club leapfrog both Manchester United and Manchester City into top spot, Vardy said he was "still pinching myself".
The 28-year-old received a message on Twitter from Van Nistelrooy himself, and Vardy said: "I kept getting the message sent to me, so fair play to him for doing that.
"I've managed to get there, so we'll see what happens next week."