Leicester's Demarai Gray says he 'doesn't want to wait anymore' for first-team chance
Last Updated: 04/11/17 8:23am
Demarai Gray says he "doesn't want to wait anymore" for his chance in the Leicester first team, after his match-winning performance against Everton.
The 21-year-old had a hand in both goals during the 2-0 win on Sunday - scoring the second - to mark his second Premier League start of the season and the first under new manager Claude Puel in his opening game in charge.
Gray is hoping the performance can set off a run of starts in the side after making mostly substitute appearances since his move to the King Power Stadium in January 2016, starting with Leicester's trip to Stoke live on Sky Sports on Saturday.
"When I've come off the bench, I've always tried to play my part in the time I get to put in the manager's mind about throwing me in for the next game," Gray told Sky Sports. "I've had to wait a long time and I've had to play a lot of games off the bench.
"But you have to look at it as more minutes on the pitch and I'm going to learn something that will help me in the next game or the game after that. I'm always ready to come on so I'm happy to play because only three players get on, so it's better than sitting on the bench and not coming on.
"You have to look at the positives but every player wants to play and I think it's OK to be frustrated. I know I've had to be patient. The boys and the people behind me have told me to keep working hard and that's what I've done and I still feel like I'm learning.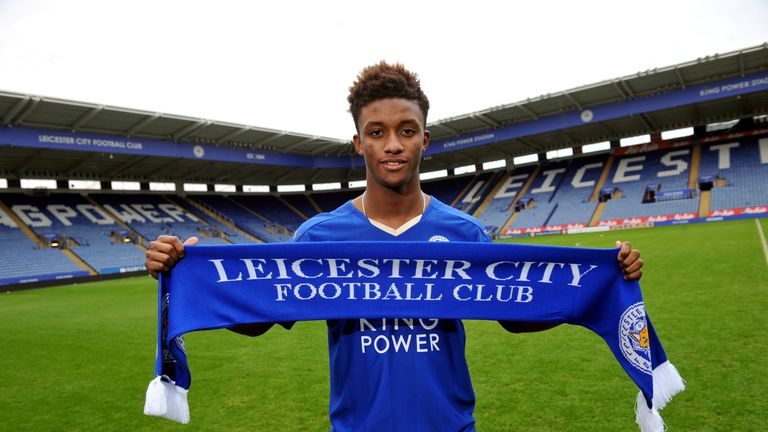 "I've done a lot of waiting and I don't want to wait any more, I want to keep playing and hit the ground running and keep going with what I did on Sunday.
"It was nice to be playing [against Everton], winning games and to be involved with the team. I've been waiting a long time for my opportunities, they've been coming and going so hopefully it could be the start of a run of games for me and for to get my momentum.
"I think it was important for me to play how I did at the weekend to show the manager what I can do. For me now, it's about being consistent.
"It's important that he can trust me because you have to let your manager know that every week, you're going give 100 per cent so my next challenges are to try and be as consistent as I can with my performances, impact the games and keep the manager's faith in me."
Ahead of the Everton game, Gray had come off the bench 39 times in the Premier League since his arrival from Birmingham, which was more than any other player in the league over the same period.
While his first half a season at Leicester led to a Premier League title, Gray has struggled to hold down a first-team spot, and says last season was a tough lesson for him after starting nearly every game at St Andrews.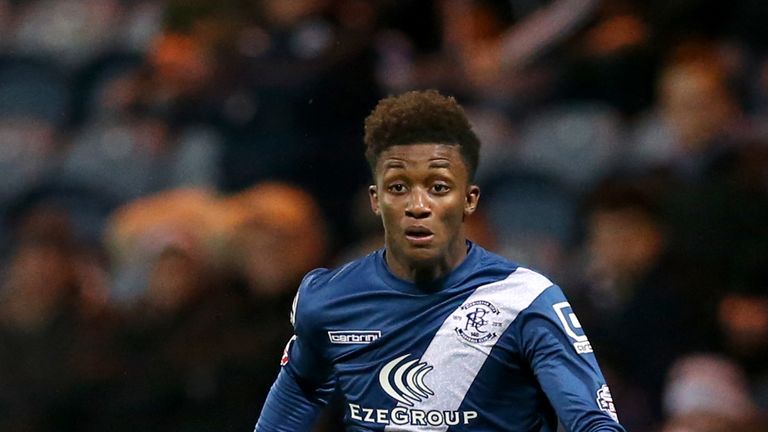 "I think last season was a big learning curve for me. Coming from Birmingham where I was playing every week and I wanted to play football, to sitting on the bench, it was hard at times," he added.
"I struggled sometimes but there are a lot of lads in the changing room that had my back, the staff here also kept me straight when I might've been down so I took it as a learning curve. It's not always on the pitch, it's off it as well and sometimes people don't realise how important the mental side of the game is.
"It's almost positive as well because at 20 years old, I've had it early and if it happens in the future, I can handle it better. When you go through those stages as a player, you have to keep your head down and keep working hard because you never know what can happen and when your opportunity will come."
There was talk of a summer move for Gray - with Bournemouth particularly interested - but the winger decided to stay at Leicester, and signed a new deal with the club on Thursday.
His decision to remain at the King Power is one he is pleased with and believes the arrival of Puel can benefit him as a young player, with the Frenchman known for bringing through new talent.
"Off the back of last season, I didn't really get my opportunity so I think it's normal for any player at my age to want to develop and play football," he said.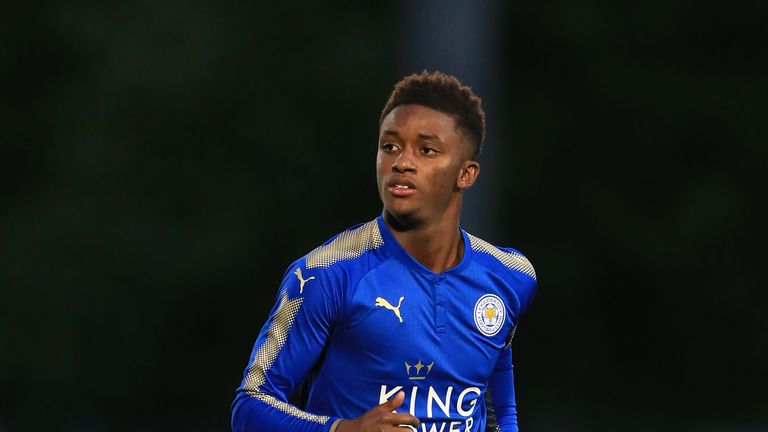 "There were times where my head was saying 'I just want to play football' but things are always changing and there's been a lot of changes here. I'm happy I'm still at the club with the management we have now and what it can do for me. I think I'm in a good position and I'm grateful to be playing football in the Premier League either way.
"From the first game, he [Puel] has put me and Ben [Chilwell] in. He played Ben in a more advanced position which shows a lot of faith in him because it's not his natural position.
"From what we've done in training and when he spoke to me one-on-one, he stops you a lot in training which is good because I want to be coached, I want to learn and I want to know that I have a manager who wants to help me.
"At the age I'm at now, I want to keep developing rather than just being on one level. I want to be the best I can be and reach my potential. I think it's going to do me well and the staff we've got now, I think it is going to benefit me very well."
Next up, though, is the trip to Stoke live on Sky Sports Premier League this weekend, and Gray is sure that Leicester can pick up from where they left off on Sunday.
"We know what Stoke are about, it is a very hard place to go but we also know what we're about and if we do what we're best at, a lot of teams will struggle to beat us," he added.
"We're going to go into the game with confidence, we'll be working hard all week on the training pitch but we've got the confidence behind us as a group so I don't see any reason why we can't continue out form at the weekend."