Premier League: Hull City's Robert Snodgrass rues season-ending knee injury
Last Updated: 15/09/14 7:53pm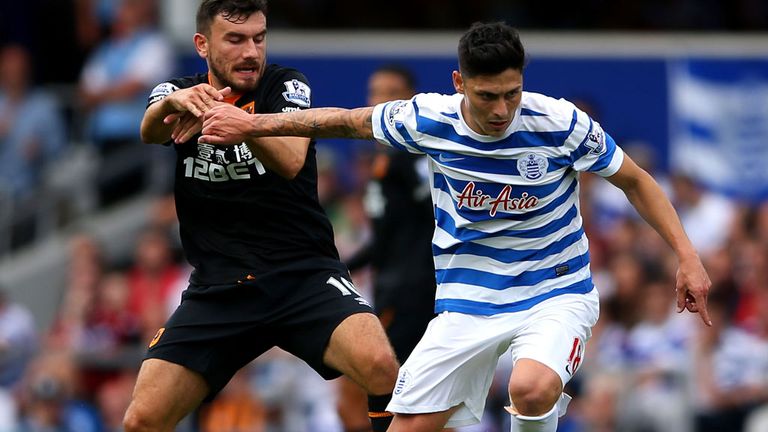 Hull City new boy Robert Snodgrass has admitted the timing of his serious knee injury is "sickening."
nodgrass is set to miss the rest of the season after suffering a dislocated kneecap on his Premier League debut against Queens Park Rangers last month.
The Scotland international, who joined Hull from Norwich in a £7million deal this summer, concedes his season is all but finished as he tries to get his head around such a frustrating start to life at his new club.
He said: "The diagnosis has been that this season is gone. If I play any part, it will be a bonus.
"Football injuries happen to everybody. It's part and parcel of the game but the timing of it is quite sickening.
"I've got to get my head around it."