Mick Harford leading Luton's push for consecutive promotions
Watch Accrington vs Luton on Saturday from 5.15pm on Sky Sports Football; Kick-off at 5.30pm
Last Updated: 16/04/19 12:36pm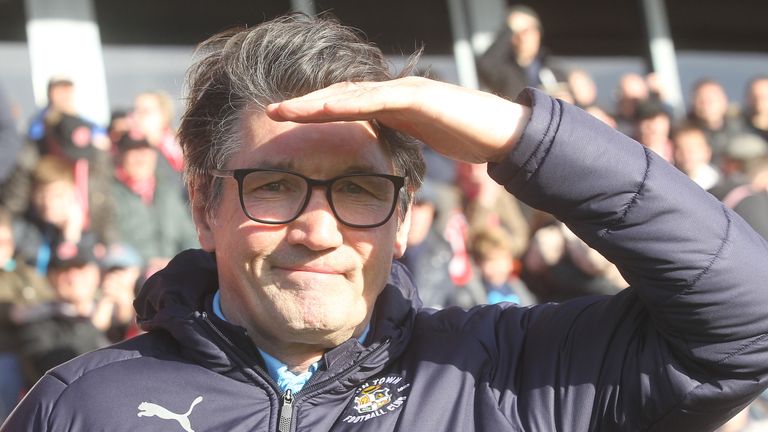 Caretaker managers often skirt around their chances of making the role permanent, but Luton boss Mick Harford is steadfast in his desire to avoid the full-time job.
Get 2 football channels for the price of 1
Ole Gunnar Solskjaer courted the Manchester United fanbase and hierarchy throughout his temporary tenure at Old Trafford, but his intentions appeared clear and his success was rewarded.
Harford, however, is quite open about his disinterest in the full-time role at Luton, who face Accrington on Saturday, live on Sky Sports Football.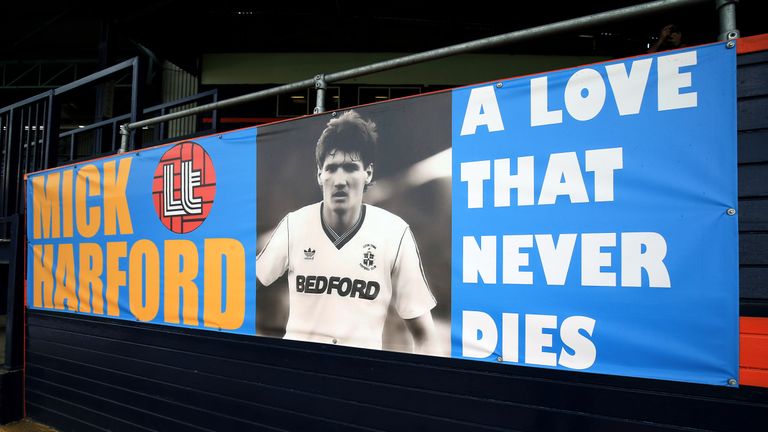 Since Nathan Jones left Kenilworth Road for Stoke in January, Harford has led Luton to the top of League One and continued a club-record unbeaten run that reached 28 league games before Saturday's loss at Charlton.
Despite this success, the 60-year-old, who stepped up from head of recruitment at the club, insists he will return to his previous role in the summer.
"I don't like the idea with a caretaker of constantly asking: 'Will he get the job?', 'If Mick wins next week, will he get it?' None of that," Harford, who won the March Sky Bet Manager of the Month award, says.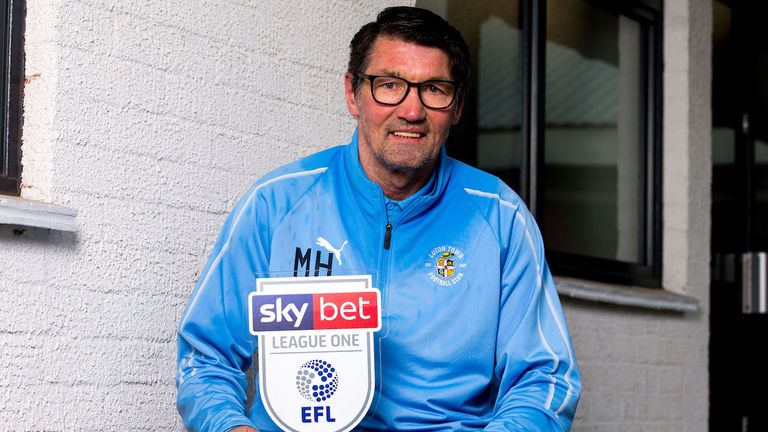 "We're getting a new manager. When this role finishes, I will go back to recruitment and scouting."
Straightforward answer, but Harford's association with managing the club with whom he had two spells as a player, is anything but simple.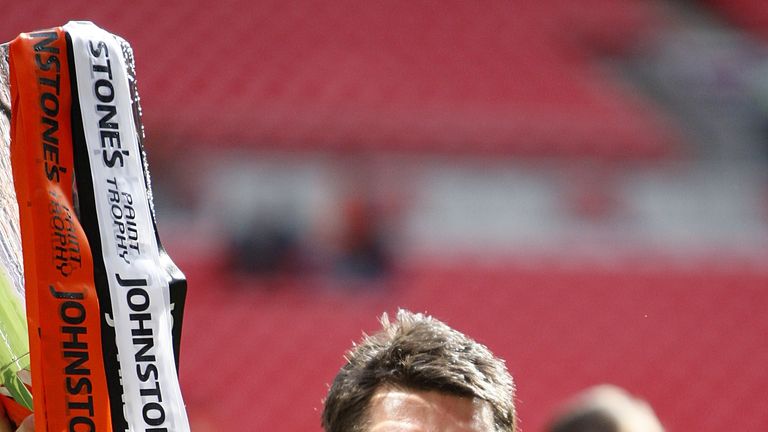 Harford was in charge when Luton began a doomed 2008/09 League Two season on -30 points after the FA and Football League handed down brutal penalties for financial and transfer irregularities. That season ended, unsurprisingly, in relegation to the Conference, an exile that lasted five years.
"I think everyone has respect for what happened with that points deduction," Harford told Sky Sports on the EFL Day of Action. "That was a disappointing year for everyone at the club. I was the manager and we got relegated so I was part of that relegation.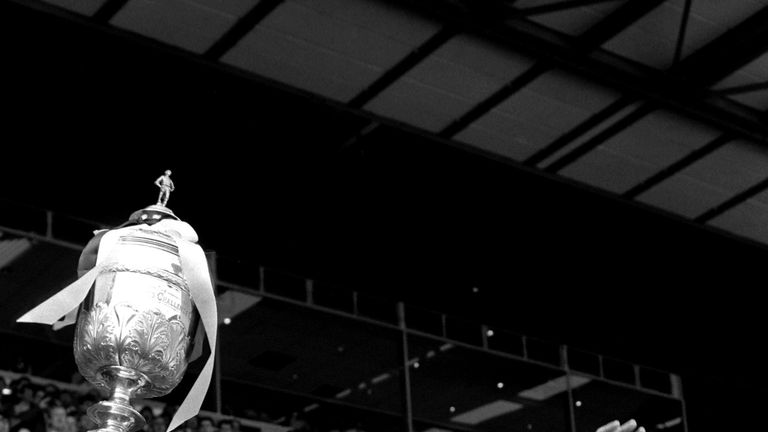 "I've got the utmost respect for the fans. The club has been on an upward spiral, but we all know the twists and turns that it's been on. The one constant has been the fans. They never stopped supporting this club."
Luton's previous owners were ousted and in 2008 replaced by 2020, a consortium of local businessmen who support the club. They oversaw the non-league years, several manager arrivals and exits and most recently the local council's approval of a new stadium and a development that will reinvigorate the town.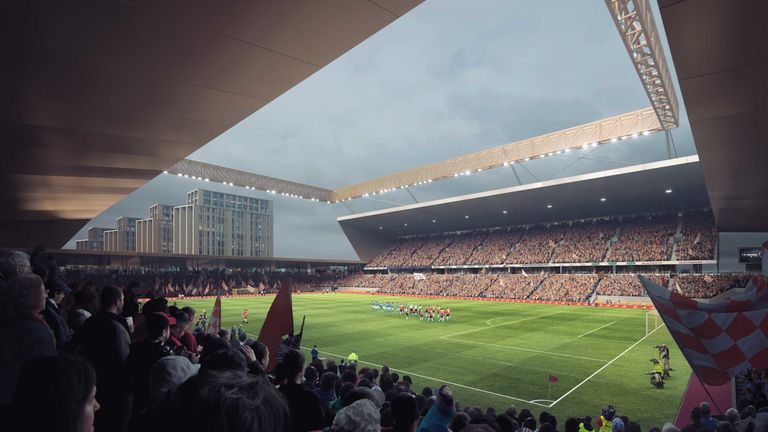 "Where we are as a club is with a new stadium on the way and looking forward," says Harford, who has seen the bad times so deserves to enjoy the good.
"You build from the top - good board, good directors. It takes time, things don't happen overnight. 2020 took over in a really tough time. They deserve what they get. They've changed the whole structure of the town.
"Every person on the board is a fan, an intelligent fan. They're switched on. It's a great time to be involved with the club. They're in my heart, always have been. It's a passion."
"When this role finishes, I will go back to scouting. There are only three or four of us dotted around the country. As a group, we do well. I enjoy being on the road, but the budget's not very big so I don't go far!"
Harford on his recruitment role
That passion helped Harford lift the League Cup with Luton as a player in 1988 and the Johnstone's Paint Trophy as a manager in the season they fell out of the EFL in 2009. But the following season, after a disappointing start to life in the Conference, the board reluctantly felt the need to let Harford go.
"Going down to the Conference actually wasn't bad for us," says Luton chairman and lifelong fan David Wilkinson. "It brought everyone's expectations down.
"But then having to fire Mick was one of the worst days of our lives."
Wilkinson admits non-league football took some getting used to. "The first few years were hell - we weren't supposed to lose to Hyde and Braintree."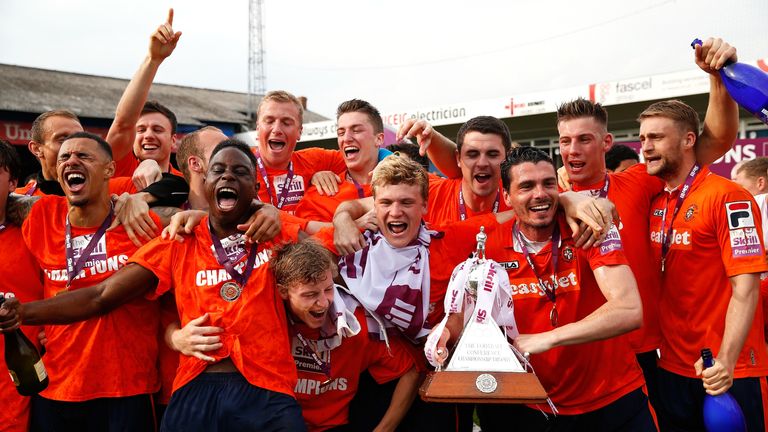 But the club finally returned to the EFL in 2014 under John Still. Fast-forward to last season and Nathan Jones took the Hatters into League One, only to leave three months ago with a second consecutive promotion on the cards. So Harford stepped in.
"The senior players have helped Mick get through Nathan leaving," Wilkinson says. "The squad is very special. We've come from a long way down."
As for Harford, he remains adamant he prefers his recruitment role and, although Luton appear on the cusp of an unexpected promotion, he is taking nothing for granted.
"We don't presume. We don't predict. We keep scrapping," he says.
When the scrapping is done, Harford may have led Luton back to the Championship after a 12-year absence.
Not bad for a caretaker.