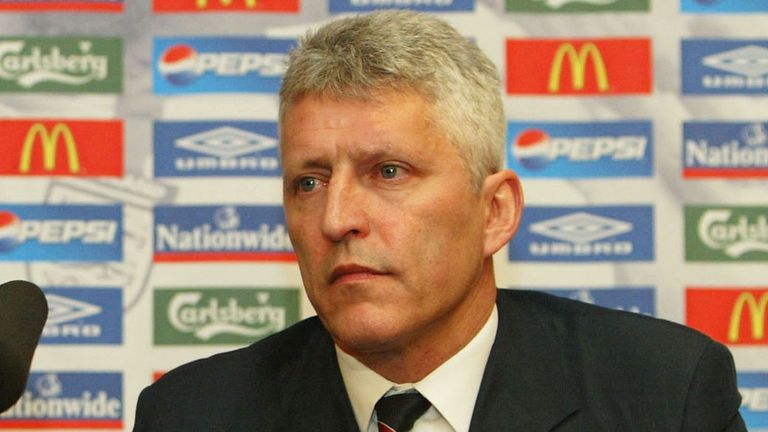 Former FA chief executive Mark Palios and his wife Nicola have been named as the new owners of Tranmere Rovers.
They have reached an agreement with current owner Peter Johnson to take a controlling interest in the 130-year-old League Two club.
Mark Palios, who made over 280 appearances for the club in two spells at Prenton Park, will become executive chairman of the club with Nicola as vice-chairman while Johnson will remain a shareholder, director and become the club's honorary president.
Peter Johnson said: "I have been looking for a safe pair of hands to ensure the club's future.
"In Mark and Nicola I have found that. As a local lad who played for the club, and a former chief executive of The FA with a successful commercial track record, Mark is uniquely placed to help lead Tranmere to a bright future. Nicola is an accomplished lawyer and businesswoman.
"Between them, they have the passion and the experience to take the club forward and I am looking forward to working on the board with them. Finding this mix of football and business skills is highly unusual."
Johnson took control of the club in 1987 after Tranmere Rovers had been placed into administration.
Mark Palios said: "We are both aware of what a privilege it is to have the opportunity to become involved with this club, but it is important that we pay tribute to the support that Peter Johnson has given over many years.
"All Tranmere fans are well aware of his massive contribution to the club, a support that is ongoing, and in order to mark his dedication and support we will be consulting with our fans on the best way to do that.
"When Tranmere went down last season I spoke to Peter on the basis that I had real concerns the club would drop straight through to the Conference.
"Peter said he was looking for a safe pair of hands to take over the club. We agreed a deal over the summer which allows us to get involved and Nicky and I will be working day-to-day trying to help turn things around and make the ship sail into calmer waters."
Nicola Palios said: "Peter Johnson has shown incredible generosity to Tranmere over many years, and particularly by writing off his past loans to give a solid financial base for the upcoming season. We aim to reward his loyalty by ensuring the club's legacy for the future."
Tranmere opened the new season with a 1-1 draw against York City on Saturday.