Championship: Doncaster name Paul Butler as new first-team coach
Paul Butler will link up again with Doncaster boss Paul Dickov after being named as Rovers' new first-team coach.
Last Updated: 28/06/13 8:08pm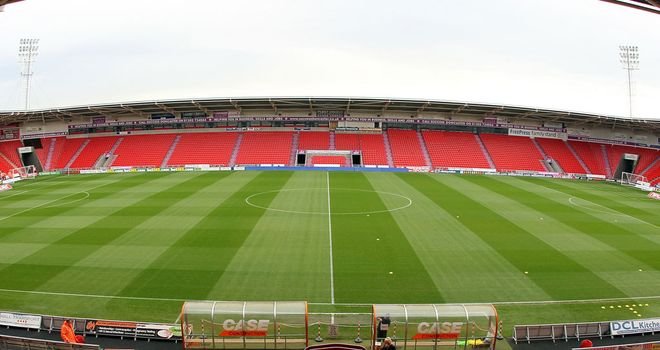 Butler, just 27, worked under Dickov at Oldham and has been reunited with him at the Keepmoat Stadium.
He was most recently working as coach with Paul Ince at Blackpool, but has not opted to work with Dickov again.
The pair will be joined by Brian Horton in the dugout after he was confirmed as assistant manager on Tuesday.
"The two years I spent with Paul (Dickov) at Oldham were invaluable for me as a young coach," Butler told Doncaster's official website.
"The remit of my job at Oldham was a really good learning experience for me. It was an internship, if you like, at senior level professional football. I had a lot of responsibilities and was exposed to a lot of different situations.
"It was a really good experience and I have built up a fantastic relationship with Paul (Dickov) and we work well together so when he called me about the opportunity here, it wasn't a difficult decision to make.
"I am young for a first-team coach, but I don't think age is an issue. I think if you're good enough, you're old enough, and Paul has given me this opportunity to prove that.
"We've got a great opportunity here, which is not necessarily the same as at other football clubs, I've got a manager who is prepared to expose me to what I need to be exposed to, to improve and develop as a young first-team coach.
"We have also got Brian Horton here, as assistant manager, who has managed over 1000 games so every experience that Paul and I will have here together, he will have experienced tens of times over. I think he will be invaluable to Paul and myself alike."