David Wagner says Huddersfield were too nervous in their defeat to West Ham
By Andrew Dickson
Last Updated: 11/09/17 11:25pm
David Wagner believes Huddersfield were too nervous and looked like a team which has just been promoted as they lost to West Ham.
Huddersfield became the last team to concede a goal in the Premier League this season then lost their unbeaten record as they were beaten 2-0 at the London Stadium.
While West Ham's goals came late through Pedro Obiang and Andre Ayew - the first via a big deflection off Zanka's back - there was little doubt Slaven Bilic's team were the better side.
Wagner, speaking on Monday Night Football, said: "We were not good enough. It was a deserved result, we were second best in more or less every area.
"Maybe the second half was slightly better but our biggest problem was with the ball. We worked, fought and tried to keep the ball out of the goal but we were not good enough in possession.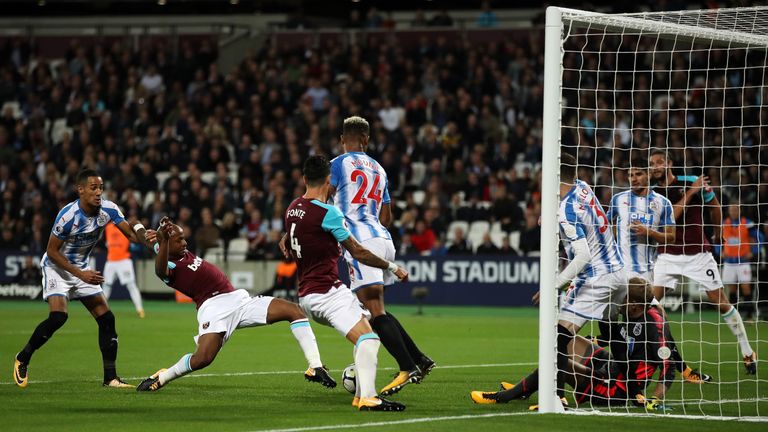 "We lost the ball too easily. We were never really able to keep it and we were only second best today.
"I am unsure if we were nervous. We looked like a promoted team with some nerves we have shown, especially with the ball.
"My players are able to play football but they haven't shown it and this is what we have to make better.
"We have to be more brave and more comfortable on the ball. We made so many unforced errors today."
Huddersfield's chances were rare and while they did hit the bar through Tom Ince late on, that came with the visitors already two goals down.
Wagner added: "Of course, you can always steal a lucky point in football but performance-wise we were not good enough.
"It was an unlucky first goal we conceded and the second one was from a set piece but we have to be honest. West Ham were stronger with more opportunities and we were not good enough.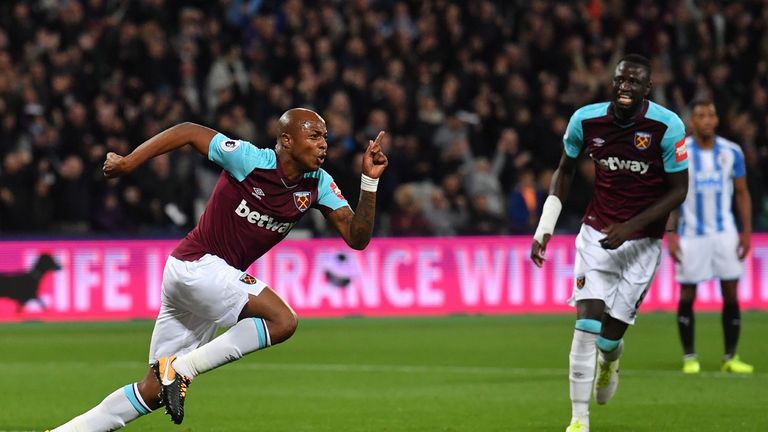 "We have to look at ourselves. This was not good enough and we have to accept this. We will learn from it and we will make it better next Saturday.
"It's always the key to show the right response after a defeat but at the end I think what we have to learn is it makes no sense to play football without being confident on the ball.
"Today we have seen what happens if we are not brave enough and this is what we have to do better."