Video Assistant Referee to be used for first time in Brighton's FA Cup clash with Crystal Palace
By Anton Toloui, Sky Sports News
Last Updated: 08/01/18 11:28pm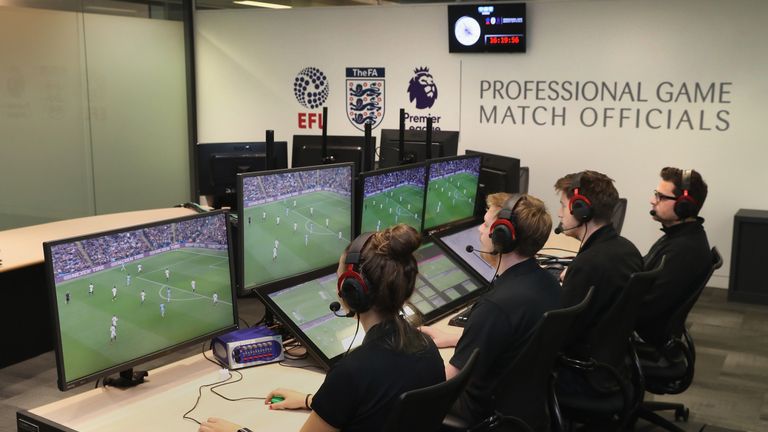 Monday's FA Cup third round match between Brighton and Crystal Palace will see the introduction of Video Assistant Referees (VAR) as part of a trial agreed between The FA, EFL and Premier League.
The Carabao Cup semi-final first leg between Chelsea and Arsenal, live on Sky Sports, will also take part in the scheme.
A team of two officials will sit in front of screens at the Premier League Match Centre in west London to monitor the action and a screen will be deployed at the side of the pitch for the on-field referee to review incidents.
Video evidence can only be used to decide whether a goal should stand, whether a player deserves a straight red card, whether a penalty should be awarded and in cases of mistaken identity.
There are two ways VAR can be used utilised. Firstly, a referee can ask for a second look after making an on-field decision. The more likely scenario will see the VAR advise an on-field referee to review an incident when the ball next goes dead.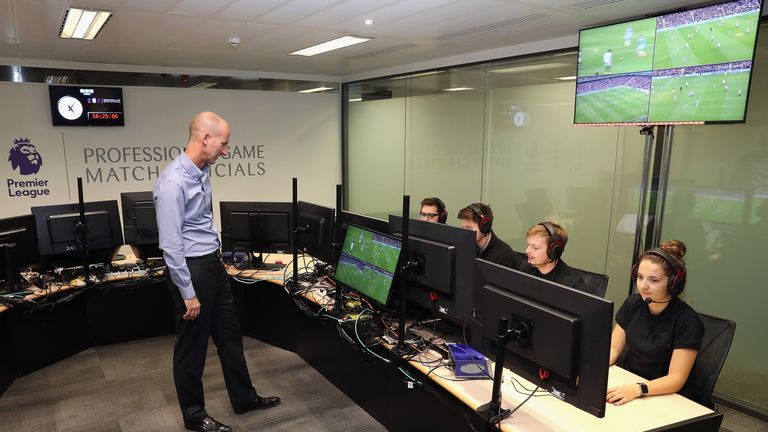 The on-field referee, who will be Neil Swarbrick for both of the VAR trial matches, will have the final say and can override a VAR's recommendation after reviewing footage himself.
When it comes to reviewing goals, VAR will be used to see if there's been an offside in the build-up, a foul by the attacking team or if the ball goes out of play.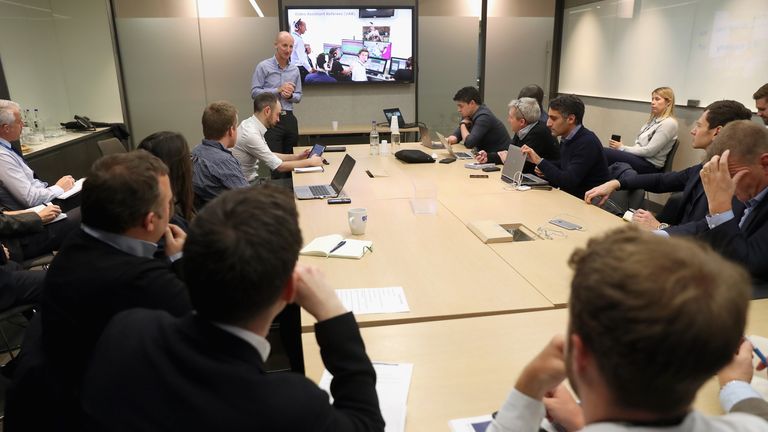 The contentious issue will be if VAR is used in the awarding of a penalty as a decision can only be looked at again if there is "clear evidence of an error".
For example, if a referee decides to award a penalty for an infringement in the penalty area it would take a huge mistake from the official for the video team to get involved.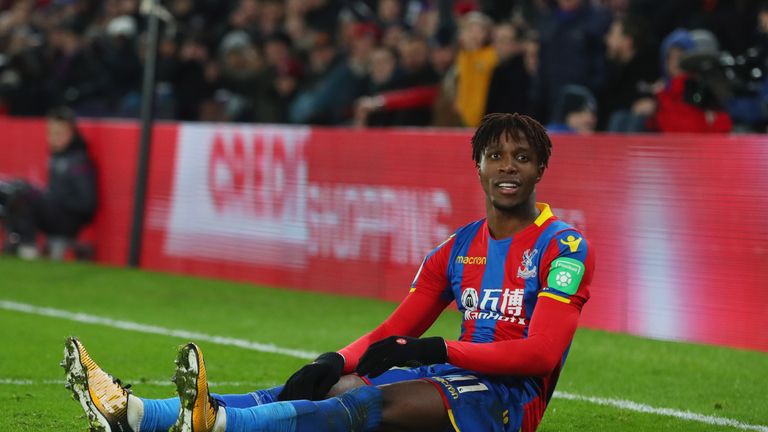 At a recent meeting held by the PGMOL, who are in charge of officials in England, head of referees Mike Riley admitted the incident that saw Crystal Palace's Wilfried Zaha earn a penalty against Manchester City despite claims of simulation would probably stand as there wasn't clear evidence the official made a mistake.
Introduction of VAR, however, would likely have recommended the official change his decision after Stoke's Ryan Shawcross brought down Glenn Murray during the Premier League match on November 20.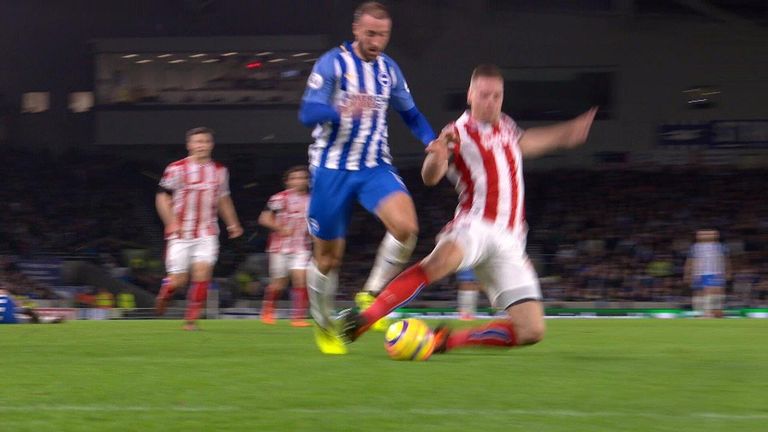 The vision of referee Lee Mason was obstructed at the time. VAR would have recommended he reviewed the footage and he would have likely awarded a penalty.
"The message to players and supporters is clear: Minumum interference, maximum benefit," Riley told reporters.
"Our research has indicated four per cent of on-field decisions are incorrect, we hope VAR can get that down to 2%.
"But it's worth remembering this is a trial, it's not perfect and everyone is learning here. The referees are new to this."
English football follows the similar trials in MLS, Bundesliga, Serie A and FIFA youth tournaments.
The game's lawmakers will be watching keenly to see how the adoption of technology fares on such a large stage this week ahead of a meeting in Zurich in March.
Sky Sports News will be live from inside the Premier League Match Centre to see first hand how the technology will work. Join us from 1130.