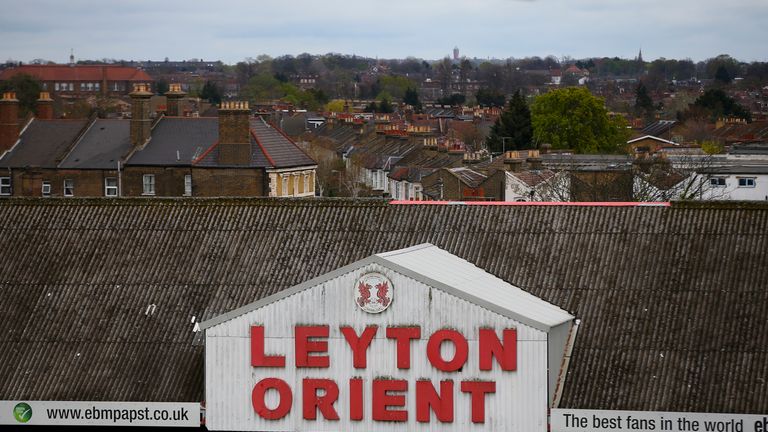 Leyton Orient's former stewarding company have formally applied for a winding up order over an outstanding debt of £18,600.
Centre Circle Event Management Ltd are one of four creditors who appeared at a High Court hearing on March 20 when Leyton Orient owner Francesco Becchetti promised to put £1m into the club to settle all outstanding debts.
Orient, who suffered relegation from Sky Bet League Two this season, were under threat of being placed in administration and then going into liquidation when HM Revenue & Customs applied for a winding-up order because of an unpaid tax bill.
But Becchetti settled the bill, believed to be £250,000, securing the club's future in the short term.
Orient chief executive Alessandro Angelieri informed the court Bechetti would put £1m into the club within eight to 10 weeks to clear all remaining debts.
Orient were given until June 12 to clear all money owed but Centre Circle Event Management, who stopped providing stewarding for Orient in March, have confirmed to Sky Sports News HQ they have had no contact with the club since.
Monday's move is official confirmation that Centre Circle Event Management are Orient's new main creditor and they will have their case heard by the High Court on June 12.
Any additional creditors wishing to attend the hearing must notify Centre Circle Event Management or their solicitors by June 9.
Becchetti, who bought Orient from Barry Hearn for £4m in July 2014, is in talks to sell the club and bring an end to his tumultuous reign as owner.
Under Becchetti's ownership, Orient have had 11 managers in three seasons, been relegated twice and have dropped out of the Football League for the first time in 112 years.