Callum Wilson's inspiring story with Bournemouth is not over yet
Last Updated: 29/11/17 9:16am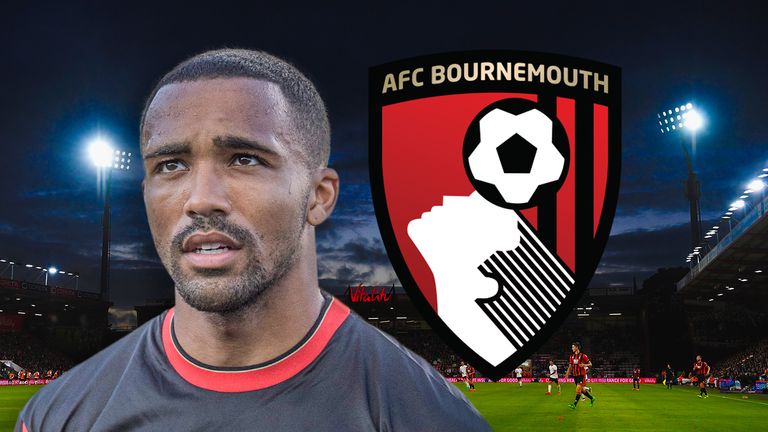 Callum Wilson returned from his latest long-term injury to become the first Englishman to score a Premier League hat-trick this season. Adam Bate spoke to those who have played with and managed Wilson and discovered that adversity is nothing new to the striker…
Callum Wilson's hat-trick against Huddersfield Town is one of the feel-good stories of the season so far. It was his first Premier League start in front of the Bournemouth fans in 10 months after suffering anterior cruciate ligament damage to his left knee early in the year. He had also missed most of the 2015/16 season due to a similar injury in his right knee.
It has been a challenge mentally and physically, but Wilson is used to them. This is a man who once broke his foot three times in a single year and in those days he did not have the security of a Premier League contract. It is those experiences while at a Coventry City in chaos, and during loan spells in English football's sixth tier, that have helped prepare him.
Marcus Law was the manager who took Wilson to both Kettering in 2011 and Tamworth in 2012. He has fond memories of the lad in the Fiat Punto who threw himself into non-league life with a smile on his face. Playing alongside a 42-year-old Paul Furlong, Wilson scored only once for Kettering in 17 appearances on the right-wing but still left a lasting impression.
"What Callum has shown from a young age is a resilience to come through injuries," Law tells Sky Sports. "Mentally you have to be a strong, determined and positive person to come through that and he has done so time and again. He is a fantastic role model for youngsters and an example of how you can come back from injuries to reach peak performance."
Law was delighted to convince then Sky Blues boss Aidy Boothroyd to allow the teenage Wilson to leave on loan. Not least because Kettering paid none of his wages - they could not afford it. As a Coventry man himself, Law had received a tip off and knew all about Wilson's potential. What he could not be sure of was how he would cope in adversity.
"I have found that some young players turn their nose up at it because they feel they are better than that," adds Law. "They are knocking around with top players in training so they look down on non-league. But the reality is that there are a lot of academy players at clubs right now who could not cope physically or mentally in the National League.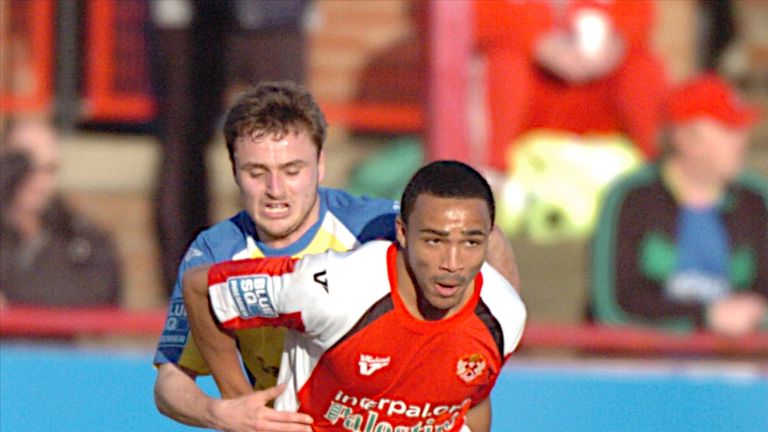 "They have the technical ability but can they do it under pressure at the right moment to get a result? That is totally different and you soon find out. The crowd and your team-mates are different too. You cannot replicate going away to Grimsby in front of a decent crowd on a Tuesday night within the academy structure. That's why it is such a good test for them.
"Playing to win and playing the right way are two very different things on a Saturday at our level. If you have a centre-half with a decent win bonus that he is going to need to help pay his mortgage, you don't want some whippersnapper on loan who is trying to be clever by feeding the centre-midfielder in tight areas just because it looks good.
"Probably the right thing to do at that level is get the ball in behind and squeeze up. In the last minute, keep the ball away from your own area. That psychology is a great education and Callum got it. He quickly learnt to be physical and not just rely on his pace. He embraced it, fitted in well, worked hard and did very well for us. The fans enjoyed him."
Unfortunately, in what has become something of an unhappy trend for Wilson in his career so far, a broken foot against Barrow curtailed his time at Tamworth and brought his time in the non-league game to an abrupt end. "He just had rotten luck," says Law. But Coventry's demise brought an opportunity and, when back to full fitness, Wilson seized it.
"To get that injury at a club that was nigh on going under was tough, but he is a bubbly lad and he kept the faith and stayed strong," adds Law. "There was a lot of upheaval at Coventry at the time and the finances were difficult with them dropping down to League One. Ironically, that was probably the opening of the door for him."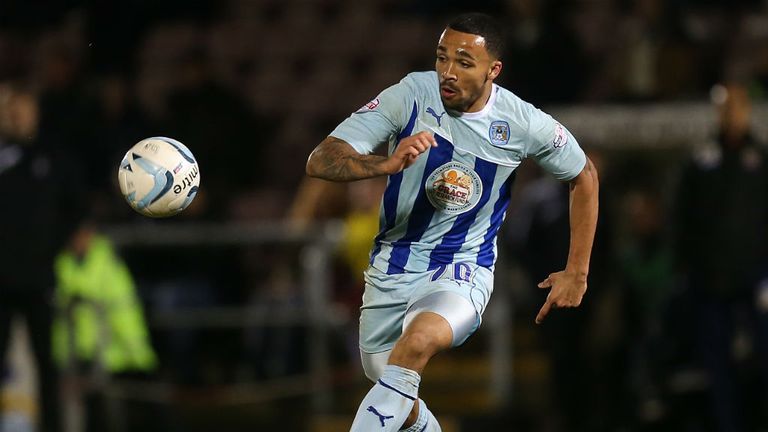 Wilson scored 22 goals for Coventry in the 2013/14 season, the last of them coming in a 2-1 win at Crewe that was also the first match of David Prutton's brief loan spell with the Midlands club. Prutton, who now presents Sky Sports' Football League coverage, recalls a talented young forward with the right attitude to reach the top of his profession.
"Having worked with a broad spectrum of players, he is one who I would put right towards the end of the 'lovely person' spectrum," Prutton tells Sky Sports. "He is a really, really nice kid who worked hard and cared a lot about what he did and the team that he played for. He is very positive and upbeat. He always came in with a big smile on his face.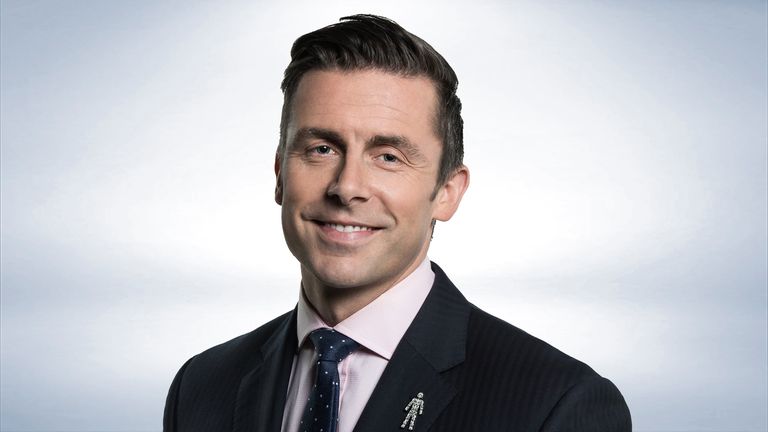 He is very positive and upbeat. He always came in with a big smile on his face.
David Prutton on Callum Wilson
"Because of his athleticism and his instinctive finishing, it did not surprise me that he got to the Premier League. He was extremely quick and just a superb finisher. He was a natural who rarely missed even in training. He was by far and away the best striker that Coventry had at the club and he fully deserved his move to Bournemouth."
What Wilson has not deserved are the setbacks. But the hope now is that they are finally behind him and, at 25, the possibility remains that the best years of his career are ahead of him. As the only Englishman to score a hat-trick in the Premier League this season, a successful campaign could yet bring an extraordinary conclusion in World Cup year.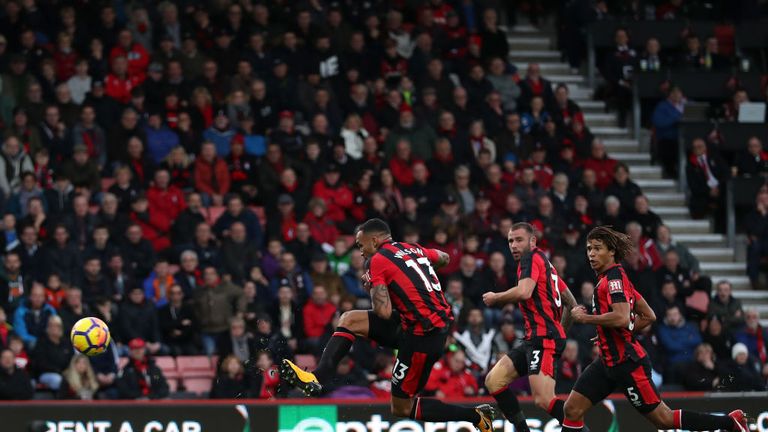 Asked about those England prospects, Prutton says: "It isn't beyond the realms of possibility if you are scoring goals in the Premier League. He still has a lot of time left to make up for the time that he has lost. Is he viewed differently because he is playing for Bournemouth? You would hope not but if he scores bags of goals and they stay up then why not?"
Law has considered the possibility too, especially given that he once recommended Wilson to then Fleetwood Town boss Micky Mellon because he felt that the striker could form a deadly partnership with the club's young forward Jamie Vardy. Does a reunion beckon? One suspects that Wilson himself would settle for an injury-free campaign. He has earned it.