Celtic manager Brendan Rodgers says the club want to sign striker Odsonne Edouard on a permanent deal from Paris Saint-Germain.
Edouard has scored 11 times in 28 appearances since his summer loan move to the Hoops and netted twice in the 5-0 win against Rangers last weekend.
The victory saw Celtic claim a seventh SPL title and Rodgers now wants to keep the 20-year-old at the SPL side, where he hopes a deal can be thrashed out to for him to remain at Parkhead.
"It's up to the clubs. The club will meet with PSG and say where we can take it," said Rodgers.
Edouard has quickly become a fans' favourite and Rodgers insisted he is at the right place to continue his footballing education.
Rodgers said: "Odsonne is a top talent. If you look at him, we brought him in for a reason. He has developed and grown over the season. This is a wonderful place to continue with that education.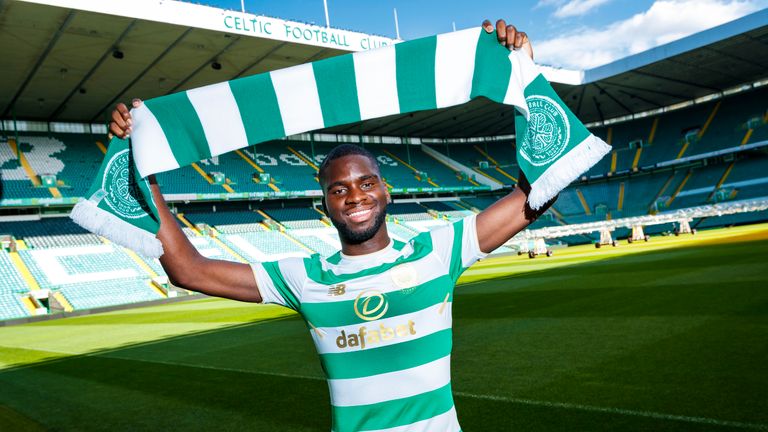 "He probably announced himself to the supporters in the previous league game against Rangers when he got the winner. He showed it in other games, but he won't get carried away. You have to keep players hungry and humble and keep them wanting to develop.
"I have said all along, and I know there were question marks about him, that Odsonne has everything. He needs an education and has a way to go, but he's a top talent."
As Celtic home in on another treble, Rodgers may have to reluctantly prepare for the departure of striker Moussa Dembele.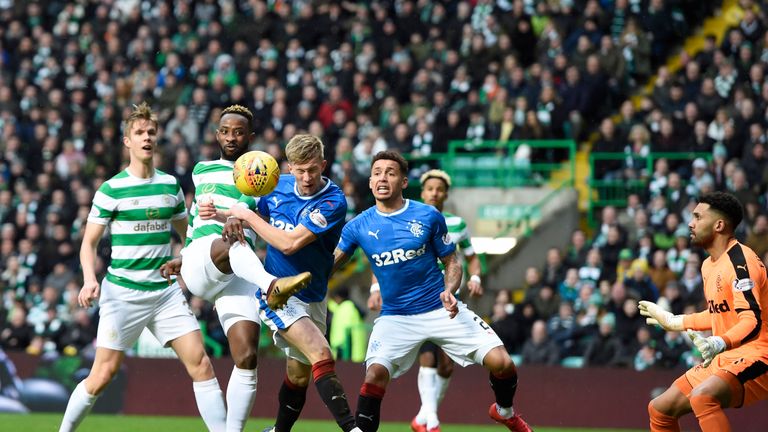 "Moussa is a fantastic player and the reasons why he has come here have borne fruit," he said. "We wouldn't want to lose him, but you have to think he's a big talent and something may happen in the summer. We try and have the next one lined up."
Rodgers revealed that a fit Leigh Griffiths would be very capable to step into the void.
He said: "We have Leigh Griffiths as well. He has suffered a bit with injuries this season, but he's a top talent. We can use the best of the strikers in the games in order to win."