Brendan Rodgers has set his sights on helping Celtic achieve a new record after their 3-0 win at Aberdeen.
The Scottish Premiership champions moved three points clear at the top after stretching their run to 61 matches without defeat in domestic competition.
The Hoops moved to within 90 minutes of matching their own British unbeaten record of 62 games from Willie Maley's side of 100 years ago, which can be achieved against Kilmarnock at home on Saturday.
Celtic boss Rodgers said: "I wasn't aware of that. We've always focused. The only time this was mentioned was when the record was 26 and there was a bit at 23, 24 and could we beat it?
"Once we got over the line we focused on the next game. To have no complacency and to win.
"That's what they've done. It's an incredible credit to the players and staff for the mentality to work like that.
"We come back in the early hours from games and they want to work the next day.
"I give them a free day but they come in. It tells you about the winning mentality and how hard they're working."
Celtic were far too strong for second-placed Aberdeen as two goals from Moussa Dembele and an effort by Kieran Tierney clinched the points.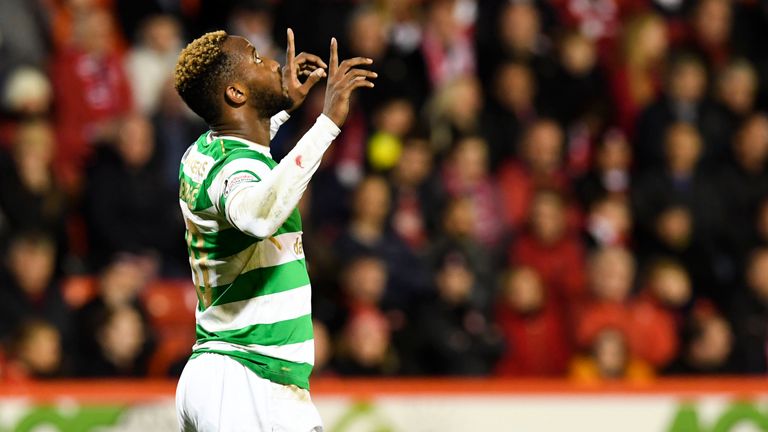 Rodgers said: "We played well in lots of games but of course there was a big focus on this game.
"The level of football, the football ideas, the composure to play in a top of the table clash against a very good team that Derek McInnes has put together, to play to that level and to see Scottish players playing with that quality and understanding was pleasing.
"At 3-0 we should have scored more but how we defended and how we pressed, it was a wonderful demonstration of football. I have been pleased with the mentality in the big games.
"Every game is a big game for Celtic but when you come away to a place like this, you have to show you are a big team and you have to play like a big team and I thought we did that."