Neil Lennon has confirmed another Celtic player has tested positive for Covid-19 as he angrily hit back at criticism of the club's controversial trip to Dubai.
The Celtic boss missed the 1-1 draw against Hibernian and the goalless draw with Livingston at Parkhead as he was self-isolating following the mid-season training camp.
Lennon, assistant John Kennedy and 13 players had to isolate after Christopher Jullien tested positive for coronavirus and chief executive Peter Lawwell admitted the trip was "a mistake" and apologised to Hoops fans.
Celtic are now 21 points behind leaders Rangers, but they do have three games in hand, with 14 of the self-isolating 15 set to return for Wednesday's trip to Livingston, live on Sky Sports.


"Another player has been deemed positive, it is someone who is self-isolating," Lennon said. "Everyone is negative bar two players [the injured Christopher Jullien and the new unnamed case].
"I think that's remarkable. It totally blows out the water the way the trip has been portrayed in certain quarters of the media, by certain pundits and by certain government officials as well.
"We didn't abuse any 'privilege', we did the right things, we were totally professional.
"We had a little drink in the afternoon on the day off, completely allowed, no law-breaking.
"But we come back to this barrage of absolute hypocrisy."
'It was not a stag do' - Lennon hits out at Government and media
Lennon revealed it was his decision to travel to Dubai and defended the purpose of the training camp, saying: "It was not a stag do, it wasn't an '18-30' even though it has been portrayed like that.
"The lads had one day off, they got into Dubai at seven in the morning and they are entitled to a bit of down time.
"It's not as if they were doing a conga in the dressing room, dancing to Baccara or travelling up and down by train London to Glasgow with Covid. So I think we've been harshly treated."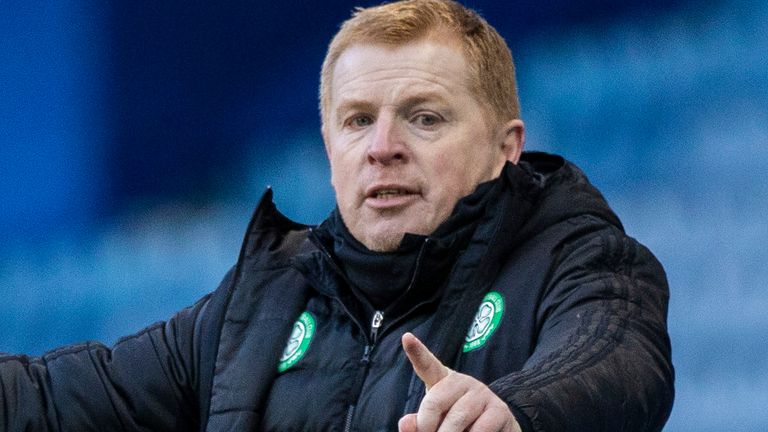 I want to apologise to our supporters for the fallout. It shouldn't have been Peter that had to do it, it should have been me. It was my decision.
But he said Lawwell's public apology should have come from him instead.
"I want to apologise to our supporters for the fallout," he said. "It shouldn't have been Peter that had to do it, it should have been me.
"It was my decision along with the backroom team, the medical staff, sport scientists to go with the best intentions for the benefit of the team going forward in the second half of the season.
"I'm apologising because unfortunately we had one player pick it up. Again we'll have to look at that and see what happened. My apologies to the fans because 13 players and three staff had to isolate for 10 days, which was ludicrous.
"I'm not apologising for anything else. I'm not apologising for going out there training for a week.
"We flew out there on the Saturday, the country went into full lockdown on the Monday. You can't tell me the government didn't know we were going to go into full lockdown before we flew out on the Saturday."