Mike Ashley ordered to pay SFA's legal bills in Rangers battle
By James Mulholland, United News Service Ltd
Last Updated: 23/06/16 2:31pm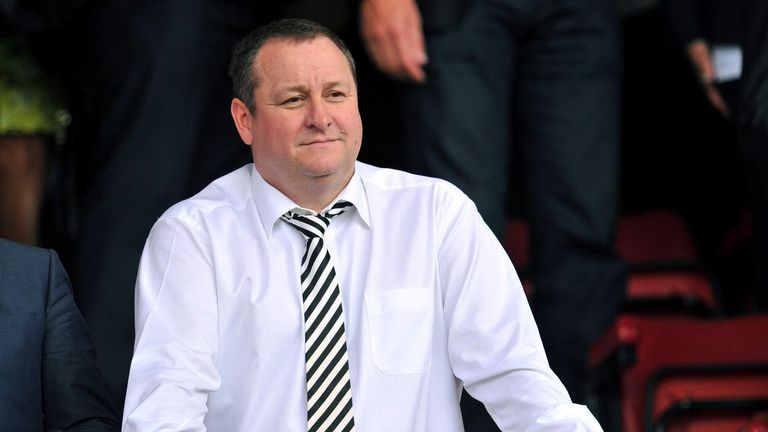 Mike Ashley has suffered another setback in his battle with Rangers after a civil judge ruled the Newcastle United owner has to pay the Scottish Football Association's legal bills.
Lawyers for the Sports Direct boss have been told their client will also have to cover Rangers' chairman Dave King's costs after abandoning a judicial review at Edinburgh's Court of Session.
Ashley had wanted Judge Lord Bannatyne to overturn the SFA's decision to class King as a "fit and proper person" to be involved in football.
However, Ashley had dropped the action in April 2016 shortly after receiving information about King's finances.
The info had been used by the SFA in its May 2015 deliberations and Ashley's decision to stop the action came on the first day of proceedings.
Ashley's legal team argued that he should not have need to pay the football watchdog's costs. The usual legal convention is that the side who loses a civil case are the people who foot the bill.
His advocate Craig Sandison QC argued that an exception to the convention should be made in this case.
He told the hearing that if Ashley had been given the information at an earlier stage, he would not have gone to the Court of Session. However, Lord Bannatyne disagreed with the argument.
In a written judgement issued on Thursday, he wrote: "On the primary issue argued before me regarding the awarding of expenses, I am clearly of the view that the petitioners' argument should be rejected.
"I am persuaded that there is no proper basis for not following the normal rule that expenses should follow success.
"Where a party seeks on the morning of a first hearing to have the action dismissed then that party in my opinion must be held to have been unsuccessful.
"It cannot be said that in these circumstances the respondent and interested party have been other than successful in their defence of the petition.
"The argument put forward by Mr Sandison that the circumstances herein justified an exception to the normal rule was in my opinion misconceived."