Aberdeen target 'bigger performance' in Scottish League Cup final, says Derek McInnes
No unnecessary risks to be taken over fitness of defender Michael Devlin for final against Celtic, adds McInnes
Last Updated: 26/11/18 9:33pm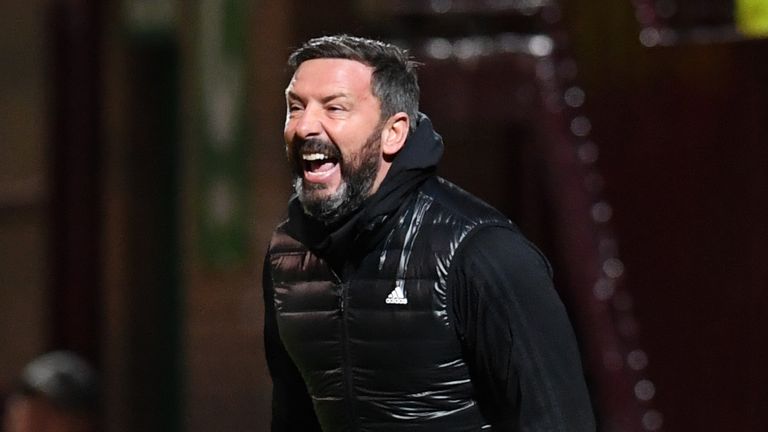 Derek McInnes believes Aberdeen are capable of a "bigger performance" when they face holders Celtic in the Scottish League Cup final on Sunday.
Aberdeen will target their second triumph in the competition under McInnes - after winning in 2014 - when they lock horns with Celtic at Hampden Park for the third time in three years in a cup final.
McInnes says his side take great confidence from their progress through to the final which has seen them defeat three Premiership sides and avoid conceding a goal.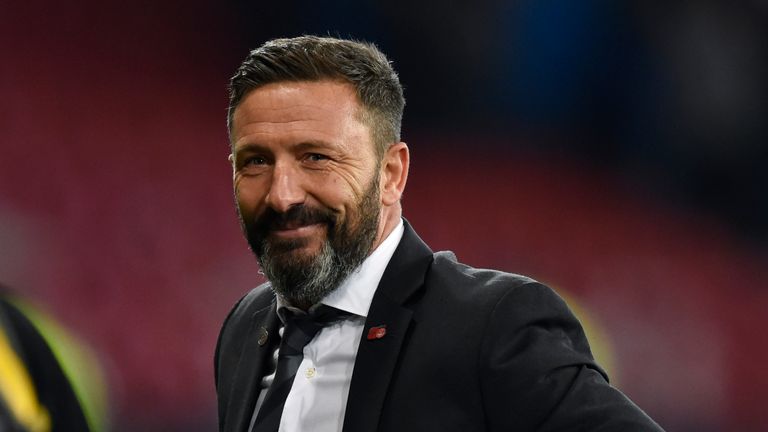 "We feel we have got the big performance in us to win the game," said McInnes, who will lead Aberdeen out for the fourth time in a cup final.
"Celtic are the bigger club. They have got the bigger, better squad. But we are capable of a bigger performance on the day and that is what we will be looking for."
Despite losing in both their previous showpiece matches against Celtic, McInnes has taken confidence from the clubs' last two meetings, including a 1-0 away victory when the sides met in the final game of last season.
"In the last few months we have had two very tight games against them," McInnes added. "The game we won there was nothing really in the game. We have come up with a big moment to get the three points and an important result.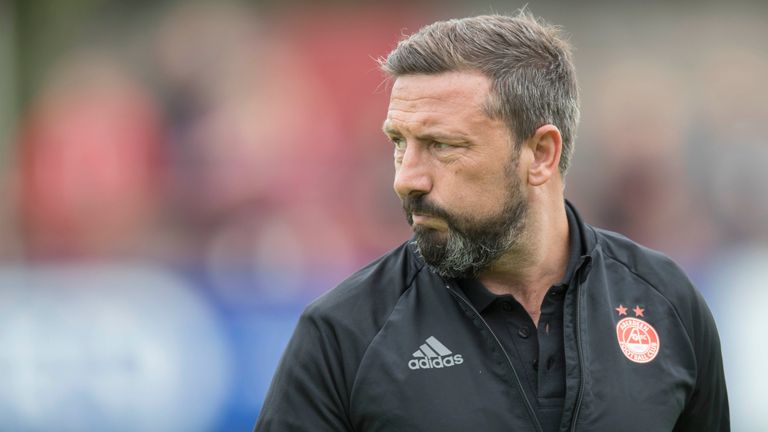 You have to try and recognise and nullify their key players from having an enjoyable day.
Derek McInnes on Celtic
"The last two performances have been encouraging for us. Celtic are a good side - we all recognise that especially with where they are at the minute.
"You have to get the balance right between attacking and defending. You have to try and recognise and nullify their key players from having an enjoyable day.
"If they start enjoying the game it can be very difficult. We were far better in the second final against them and gave ourselves a chance to win."
McInnes says he will not take any unnecessary risks to have influential defender Michael Devlin back from a foot tendon injury for the final.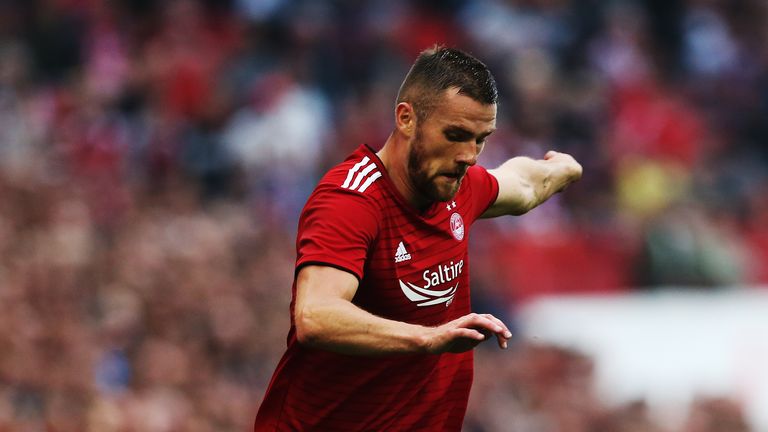 "Cup finals don't come around all the time. Michael has had a lot of disappointments; missing out on Scotland, he has had a couple of really sore injuries," said McInnes.
"It's been a test of his character and professionalism to come through. He has overcome a lot of disappointments. Of course he would want to be there but he has got to be right. We would never put a boy at risk if there was a risk putting him out for much longer.
"We will wait up towards the end of the week and if he is fit then great, if he is not fit then we will adjust accordingly."
Aberdeen come into the final against a Celtic side going for a seventh successive domestic trophy on the back of a 3-0 defeat against Motherwell.
"We had one change on Saturday from the team that was so good against Hibs and that was Michael, but it was a poor team performance," McInnes said.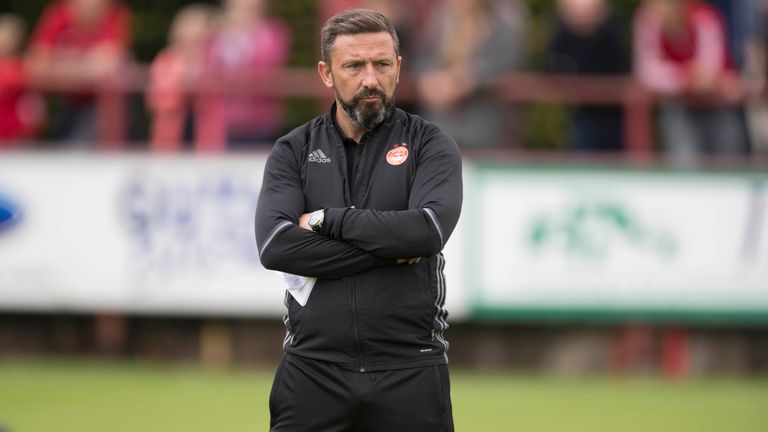 "You don't win a game with one player, you don't lose a game because of one player. It's a team performance.
"I have got a responsibility for my whole club and my whole squad to be ready for Sunday and it can't be dependent on one player and we are not. [But] ideally we would like him to be fit."