Ligue 1: Sebastian Corchia says Sochaux deserve to avoid relegation
Sochaux defender Sebastian Corchia believes the ever-present Ligue 1 club deserve to survive and fight another day.
Last Updated: 05/05/14 1:41pm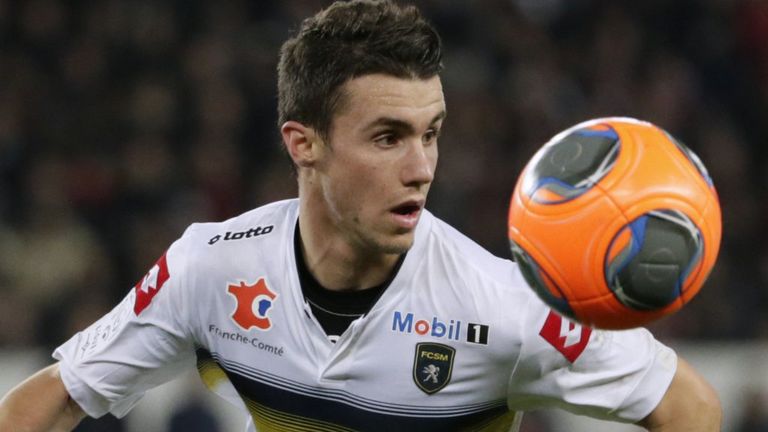 Coach Herve Renard has guided Les Lionceaux from a desperately dangerous position to within one point of safety since arriving at Sochaux in October and, with two games remaining, back-to-back wins against Rennes and 17th-placed Evian would confirm their great escape from the drop zone.
Sochaux have competed in Ligue 1 since its inaugural 1932-33 season and, after several seasons of struggling to stay up, they recently looked set to slip into the second division and the unknown.
But after helping his team-mates secure a 2-0 victory over Nice on Sunday, full-back Corchia is optimistic that plucky Sochaux can stick around a little longer.
He told L'Equipe: "We know that if we win our last two games, we will stay up.
"We are confident of doing so and have demonstrated that over the last few games. We deserve it.
"We have to guard against getting carried away, because then things could get out of control in one way or another."
Former Zambia coach Renard, whose side are now unbeaten in six games, added: "We believe in ourselves.
"A smile began to return to certain faces a few weeks ago and now the players are confident in their own ability, which is very important.
"But we are still in the relegation zone. If we want to stay in Ligue 1, we will have to be faultless."