Neymar could be forced to leave Barcelona due to his ongoing tax issues in Spain, according to his father.
The Brazil striker, who attracted interest from Manchester United in the summer, is in negotiations over extending his contract, which runs out in 2018.
Barca are keen to renew the 23-year-old's deal and increase his £140m release clause but ahead of Saturday's Clasico clash with Real Madrid - live on Sky Sports 2HD from 5pm - his father and manager, Neymar Santos Sr, has raised doubts about his son's future with the club.
"We've begun contract renewal talks, but there are outstanding issues that concern us, and which need to be resolved," Neymar Sr told Spanish radio station Cadena Ser.
"Since we arrived to Spain we have been under attack and it has extended to Brazil. For the last two-and-a-half years, we have had to defend ourselves from accusations.
"We will respect Neymar's contract with Barca but regarding the contract extension, we need a deal that gives us peace of mind for Neymar, my companies and my family.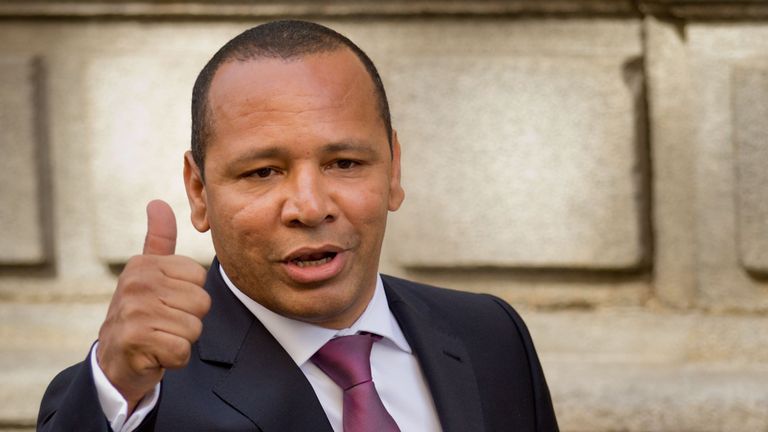 If the working environment here is not good, we won't be able to remain in Spain and will have to leave the country.
"We are not thinking of leaving Spain but we have a problem. We've never experienced such major tax issues.
"I don't want to use the word persecution, but if the working environment here is not good, we won't be able to remain in Spain and will have to leave the country."
Neymar had plenty of suitors, including top Premier League clubs, but chose to join Barca in the summer of 2013 from Brazilian side Santos.
His move to the Catalan giants has been the subject of controversy.
A Spanish court has investigated his transfer to Barca amid allegations that Barca made a declaration that they spent 57.1m euros for the player but in reality paid "at least" 83.371m euros.
A lower fee meant less tax for Barcelona to pay.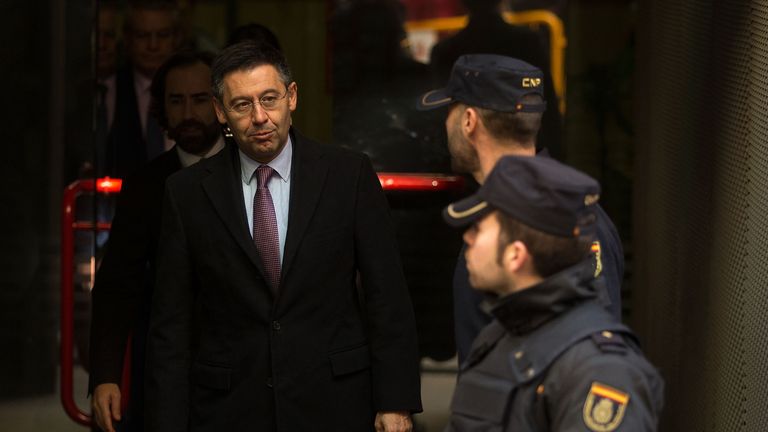 Barcelona, its club president Josep Maria Bartomeu and his predecessor Sandro Rosell, are to stand trial for alleged tax evasion.
In September, a court in Brazil froze assets worth a reported £31.3m belonging to Neymar due to tax evasion allegations between 2011 until 2013.
"We shouldn't be having to put up with this uncertainty regarding our taxes and whether we are going about things in the right way," Neymar Sr said.


"It's not easy for us because we're getting it from all sides, from both the Brazilian and the Spanish tax systems.
"We're speaking with all of these parties to try to work out how we should deal with this issue, because what we don't want is to still be in Spain two, three, four, five or 10 years down the line and to then receive a nasty surprise which would be unjust.
"We own the Neymar brand, which has been running as a business since 2006 from Brazil, and we need the peace of mind that comes from knowing that everything is in order.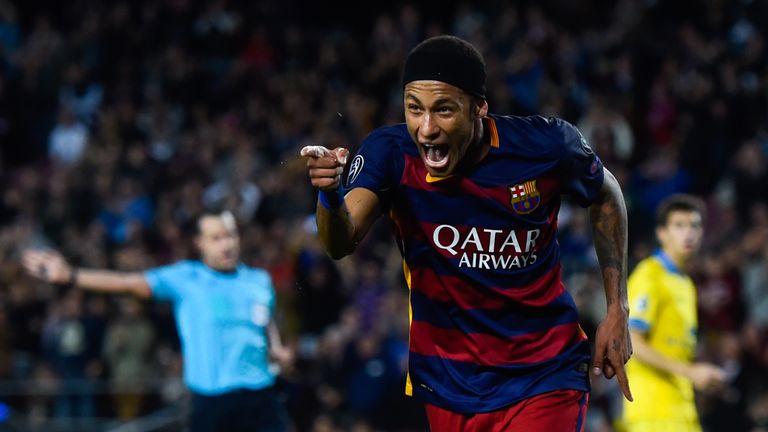 "We need to do things properly, and ascertain whether in Spain we'll be allowed to carry out our work."
Neymar scored 43 goals in all competitions to help Barca win a La Liga, Copa del Rey and Champions League treble last season.
The 23-year-old forward leads La Liga's scoring charts with 11 goals this season.