Following their unexpected Champions League exit at the hands of Atletico Madrid, we examine Barcelona's slump. Is an over-reliance on that famous forward line to blame? Adam Bate reports from the Vicente Calderon...
Sergio Busquets lingered to clap the away fans in the top tier. Andres Iniesta and Jordi Alba joined him. But most of their team-mates shuffled down the tunnel. Barcelona, the defending European champions, had been vanquished by Atletico Madrid.
It will have been a huge blow. For while Barcelona remain favourites to complete a domestic double, such are the expectations placed on this group of players that the season is likely to be laced with disappointment whatever happens now.
That's the nature of it when Lionel Messi is in your side. When you have Neymar, a man who'd joined him on the Ballon d'Or shortlist in January. Luis Suarez didn't receive that honour but he's more than made up for it with his scoring feats this season.
And yet, for all the brilliance of that formidable forward line, it's Luis Enrique's reliance on it that's played a part in his side's downfall. Maybe that was in the Barca coach's mind when he insisted on taking 100 per cent of the responsibility for the defeat afterwards.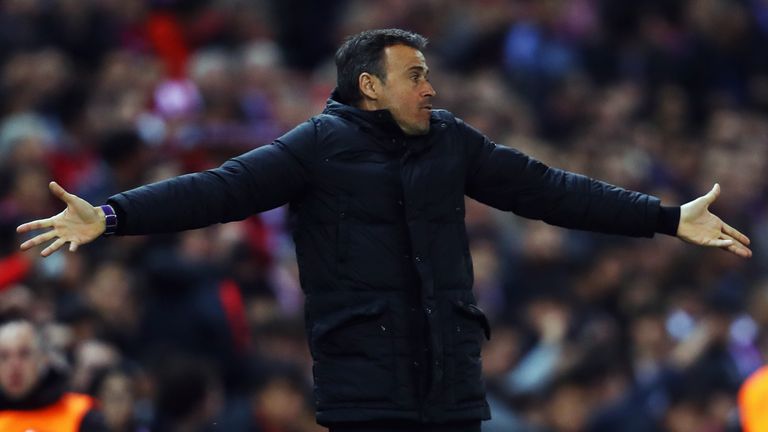 It's funny how defeat can shift the tone. While once the goalscoring heroics of that celebrated front three were a source of wonder, the statistics now feel like a note of caution. A warning that was left unheeded.
Messi, Suarez and Neymar have scored 44 of Barcelona's 53 Champions League goals since the start of last season. That's 83 per cent. Individually spectacular but when the dip came it came collectively and Barca have suffered as a result.


After a 20-game sequence in which they won 19 - the other was the drawn second leg of a Copa del Rey tie in which they were already 7-0 up - they've now won only once in their last five. Even that was against a 10-man Atletico, a game they were losing prior to the red card.
Neymar looks like a man who has played too much football - no wonder he is set to skip the Copa America - and Messi's goal drought has now passed the seven-hour mark. The Argentine is coming deeper and deeper in search of the ball and it has left Suarez isolated.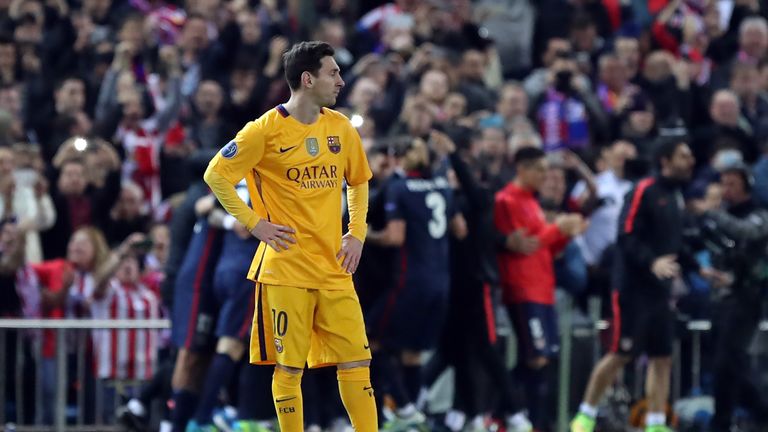 It's now tempting to conclude that overplaying them all was folly. Barca have endured 27 games in 106 days. That's a match every fourth day since a winter break that was barely worthy of the name given the club's trip to Japan to contest the Club World Cup.
Luis Enrique was unwilling to use that as an excuse but he'll have noted too the recent international break that took all three of his forwards to South America to play a further five matches of football between them. The team hasn't looked the same since their return.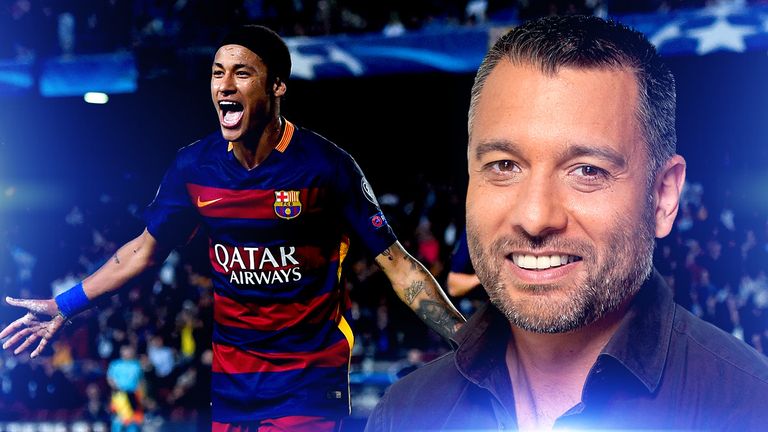 Barcelona have played 12 more games than any other La Liga rival, with a front three that have not rotated, and all of a sudden they have hit a bit of a wall.
"Barcelona have played 12 more games than any other La Liga rival, with a front three that have not rotated, and all of a sudden they have hit a bit of a wall," said Sky Sports Spanish correspondent Guillem Balague ahead of the game.
"The front three find themselves now having played far too many minutes when that extra gear is needed. Neymar, you can see it in his face, is struggling to find the extra gear. Lionel Messi has found in the past few weeks that physically, perhaps, he is not at his sharpest."
That certainly appeared to be the case on Wednesday night as Messi was content to probe and pass away without ever looking likely to provide the moment of incision himself.
He has been averaging more than six dribbles per game in the Champions League over the past two seasons, but managed only three against Atletico and none of them in positions where he could hurt his opponent.
Maybe Messi was hoping to ride this spring-time lull without too much damage being done. But when the going got tough, and that's precisely what it is against Atletico, the solutions could not be found. More worryingly, Barca didn't even come up with too many ideas.
"It's a natural step in the life of a team when you have a front three that wins every game for you," added Balague. "You stop working on things that made you so good when that front three was not performing, or when you needed to find collective answers to problems.


"Of course, when it gets to this stage of a season, teams hardly train. It's all about recuperation and there is less and less work on organised attack. What that means is that the team depends more and more on the front three as the season progresses."
What they have discovered is that even the best individuals can be stopped. It will have come as shock. This is only the second time in nine years that Barcelona find themselves dumped out of the Champions League at this stage.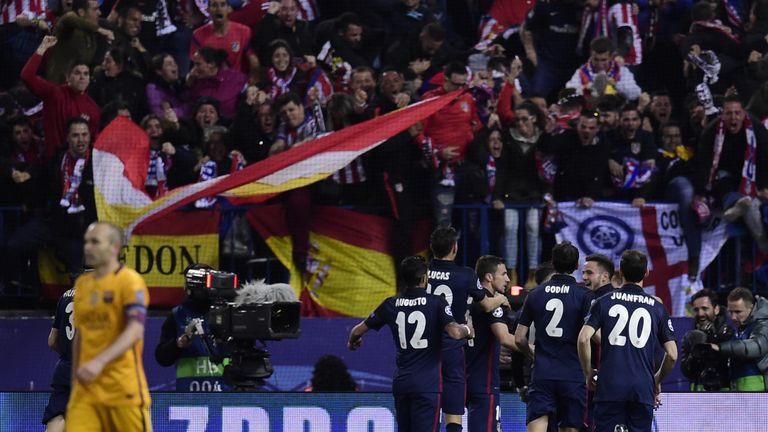 Even on the night, a claustrophobic affair in a boisterous Calderon, the elimination might still have felt abrupt. After all, Atletico had taken the lead in all three of their previous encounters this season and each time Barca had turned it around for 2-1 victories.
But the omen was merely ominous. The identity of the scorers of those six goals? Three by Suarez, two by Messi and the other by Neymar. The lesson? Barca may still have the better players but somewhere along the way they forgot about the need to be the better team too.