Why Juan Carlos Unzue could be Luis Enrique's successor at Barcelona
By Guillem Balague, Peter Smith and Adam Smith
Last Updated: 20/03/17 4:52pm
Guillem Balague explains why Luis Enrique's assistant Juan Carlos Unzue could be the perfect man to replace the Barcelona boss...
Jorge Sampaoli and Ernesto Valverde were the early contenders to succeed Barcelona boss Luis Enrique this summer. But there's a third person in with a real chance of being handed the big job. In fact, he's now the favourite.
It's Juan Carlos Unzue, who is currently working as Luis Enrique's assistant manager.
Unzue may not be a big name but he's certainly familiar to everyone at Barcelona, having played there during the Johan Cruyff era before two coaching spells at the club.
He has a lot going for him, especially as he fits so much of the profile searched for by the club.
Unzue was Luis Enrique's assistant at Celta Vigo and moved with him to Barcelona in 2014. Since then, the pair have enjoyed enormous success. They won the treble in their first season and have the chance to repeat that feat this season as they're still in contention for the Champions League, the Copa del Rey and La Liga.
Given that success, it is easy to see why a straightforward transition of power from Luis Enrique to his assistant Unzue this summer would appeal to the Barcelona board.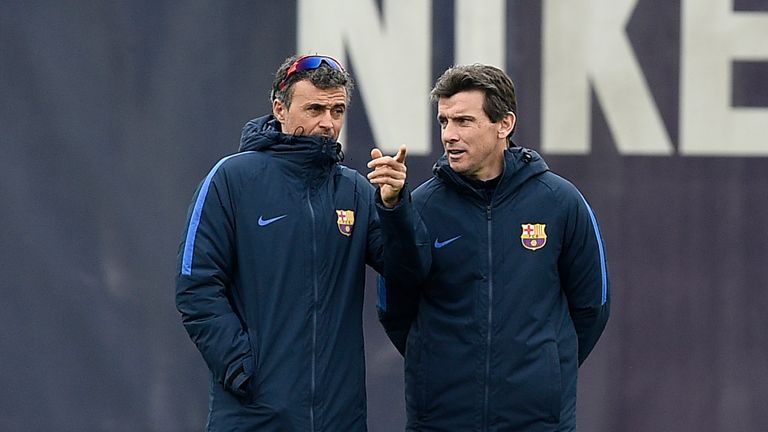 Unzue has certainly become a more prominent figure at Barcelona this season. He's always been in charge of set pieces, both defending and attacking, and this season he's had more of a say in the coaching staff's tactical discussions, he's been more visible in meetings with the B team and he's been given extra responsibility by Luis Enrique.
It's been a steady progression for Unzue. As a player, Unzue - who was a goalkeeper - served as understudy to the legendary Andoni Zubizarreta, as Cruyff built his legendary Barcelona side, before going on to play over 200 league games for Sevilla.
At the end of his playing career, Unzue became a goalkeeper coach under Barcelona boss Frank Rijkaard and then Pep Guardiola before trying his hand at management at Second Division Numancia and then Racing Santander.
While those spells as a manager were not hugely successful, Unzue has since become a respected coach for Luis Enrique, first at Celta Vigo and now at Barcelona.
He's certainly appreciated by the players. Andres Iniesta said last week "Unzue knows everything really well." And when he was asked whether the assistant would be ready to step up and be Barcelona manager, Iniesta said "He is prepared, motivated and capable". So what would an Unzue Barcelona team look like?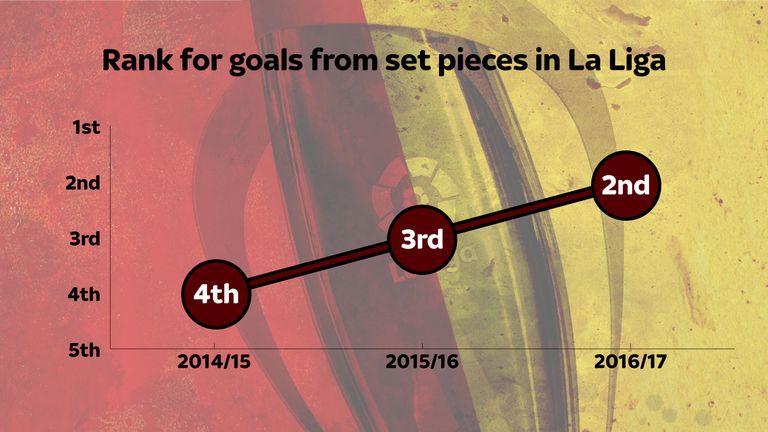 Regarding his work with set pieces, he has turned Barcelona into one of La Liga's most dangerous sides from dead-ball situations over the past three years, as you can see from this chart. Only Real Madrid have scored more goals from them this season.
But, much like when Tito Vilanova moved up from assistant manager to take over from Pep Guardiola, we would expect to see a smooth transition and an evolution of style rather than any drastic changes. Tito won the league in his first season in charge and there is a feeling at Barcelona they can sustain their high levels by promoting Unzue.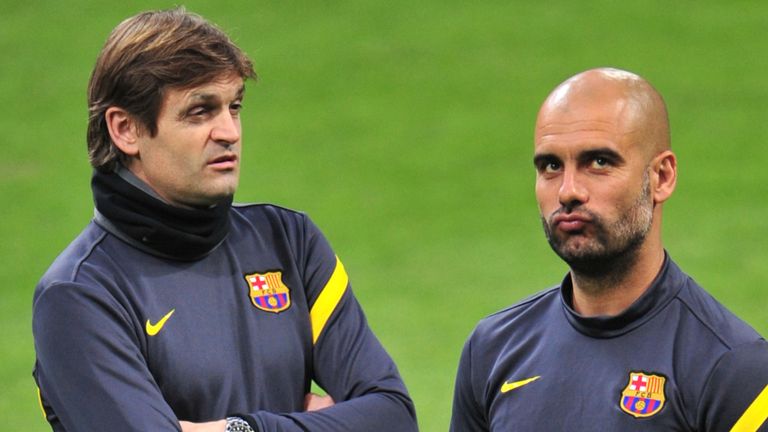 Ideally Barcelona would like to create a system where they promote their own coaches into higher positions, rather than spend big money to bring in star names to manage the team from outside the club. They want a manager who understands the club. Understands the style which is demanded. The problem is, they don't have many options in their current coaching pool. But Unzue - it's said "he is Barcelona". He fits the profile.
So what about, Sampaoli and Valverde? Well they're certainly still in contention and - as we've discussed previously - they have the potential to do the job. But there have been recent developments which have put their chances of taking over from Luis Enrique in doubt.
Sampaoli, importantly, doesn't have that previous connection with Barcelona the board crave and Sevilla's defeat to Leicester in the Champions League has also reflected badly on him, despite the fact that hitting the post three times and missing two penalties should not count against a coach.
Two draws in La Liga and defeat to Atletico Madrid have also damaged Sevilla's title chances, just when Sampaoli would have hoped to prove he could compete with the very best.
As for Valverde, he feels his cycle with Athletic Bilbao is finished and is ready to move on. But he's actually contemplating resting from coaching if a big club does not come for him. He needs to be convinced Barcelona have got the right leadership at the top and if he asks his very good friends Guardiola and Zubizarreta, he might well be put off by a club that is as busy on the pitch as it is on the judicial courts.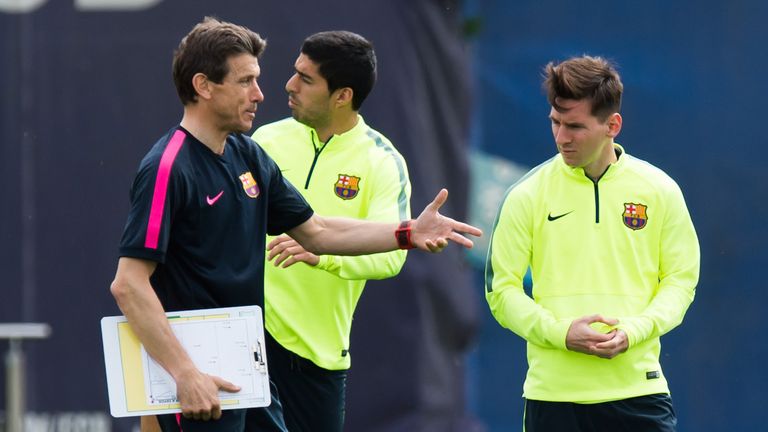 So continuity might be the name of the game for Barcelona. The squad has to be renewed as some key footballers are passing the 30-year-old mark and Unzue knows perfectly what the players can give him, while Valverde might have to get to know them first.
Unzue knows everything about the style and how things work inside. So, he might not be glamorous but he certainly is a contender.