Barcelona president Josep Maria Bartomeu has called a meeting with Eric Abidal to discuss the sporting director's future at the club following a public disagreement with Lionel Messi.
On Tuesday, Messi asked Abidal to "give names" after the latter criticised the club's players over their work ethic.
Abidal - a former team-mate of Messi at Barcelona - suggested players in the current team were unhappy and had not been working hard enough under former coach Ernesto Valverde.
Valverde was dismissed in January and subsequently replaced by Quique Setien.
"A lot of players were not happy and did not work much and there was also a problem with internal communication," Abidal told Spanish newspaper Sport.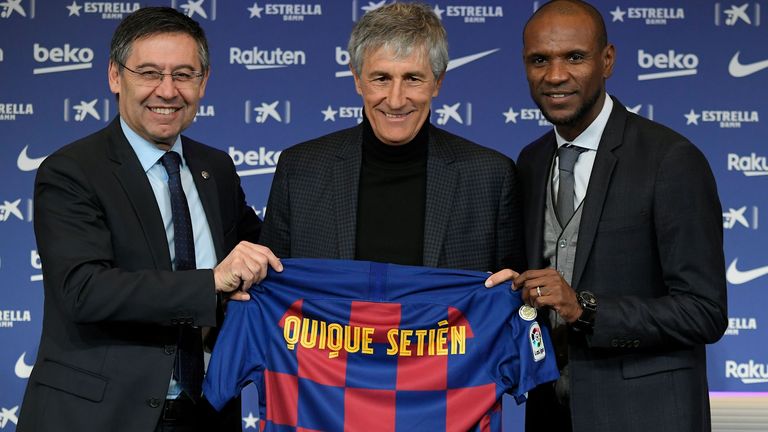 "The relationship between the coach and dressing room was always good, but there are things that as an ex-player I can sense. I told the club what I thought and we had to make a decision."
Messi responded to the comments on social media telling the club's senior officials to take responsibility for their own actions and warned them against tainting the entire squad with criticism which may be directed at certain individuals.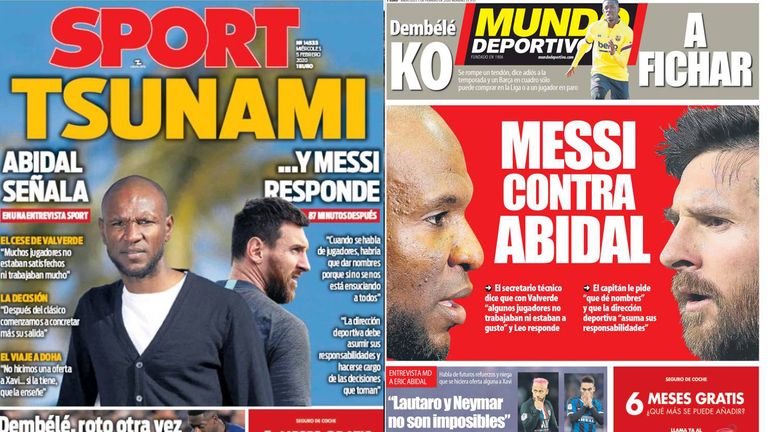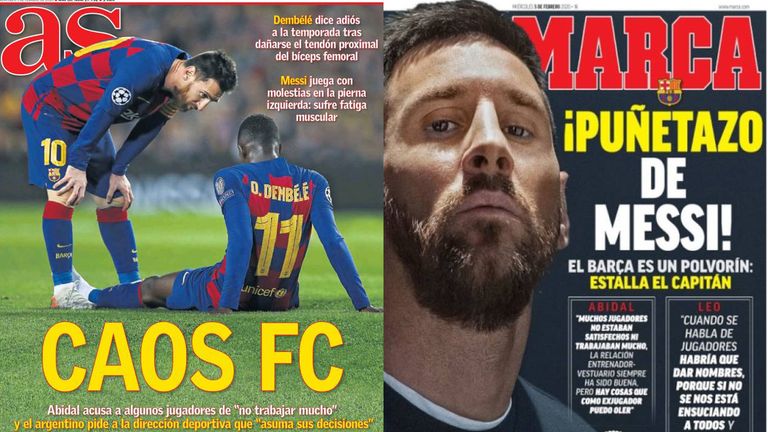 "I honestly do not like to do this kind of thing but I think that everyone has to be responsible for their job and take responsibility for their decisions," Messi said on Instagram.
"Players for what happens on the field, we are also the first to acknowledge when we don't play well.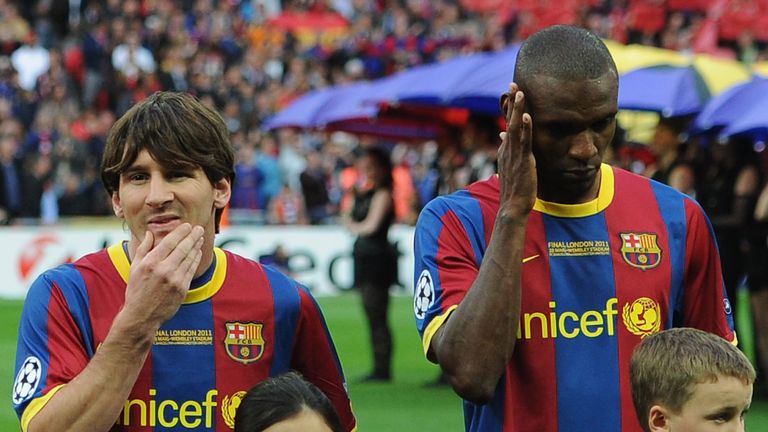 "Those in charge of sporting direction should also face up to their responsibilities and above all take charge of their own decisions.
"Lastly, I think that when you talk about players, you should give names because otherwise you are tainting everyone's name and feeding rumours that spread and are not true."
Barcelona head coach Setien said he spoke to the team to ensure their focus remains on their upcoming matches, beginning with Thursday's Copa del Rey quarter-final tie at Athletic Bilbao.
"I will do everything to ensure this does not affect the team, all I'm interested in is tomorrow's game and the obligation to get through to the next round. I can't control anything else and won't waste my energy," he told reporters.
"This situation doesn't affect me, all I can do is give the players the tools they need to make the most of their talent. Every single club has its problems but there are things I can't control, so please, only talk to me about football."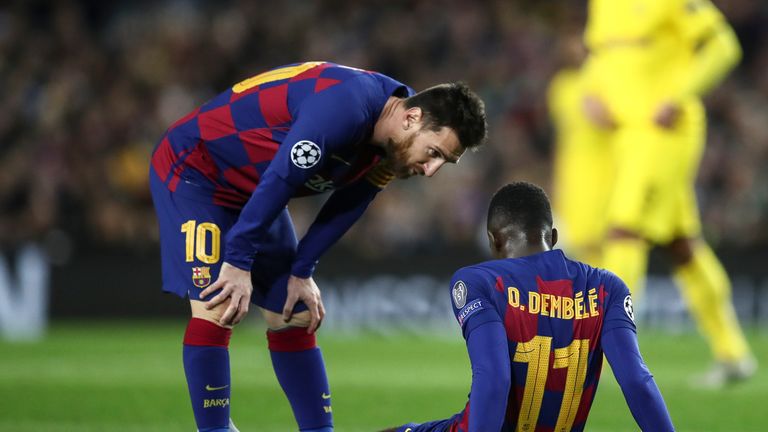 Messi's criticism of Abidal came on the same day Barcelona learned that winger Ousmane Dembele had ruptured his hamstring and would miss the rest of the season, adding to their shortages in attack while Luis Suarez recovers from knee surgery.
Setien said that he was more concerned about Dembele's injury than Messi's musings on social media, adding that the club's all-time goalscorer was in good spirits and did not need to be reminded about his responsibilities.
"Of course I believe he is as motivated as ever, he's smiling, he looks well and he loves coming here to train. He's the same as yesterday or the day before," Setien added.
"Messi has enough experience and ability to know what he needs to do, I'm not going to get involved in his life or anyone else's. I'm not the father of any of these players, all I have to do is get them to train. The rest isn't part of my job."
'Abidal could be fired over Messi row'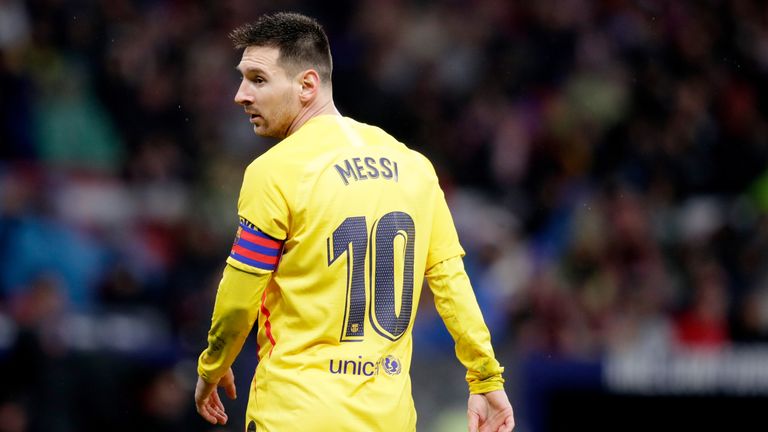 Analysis from Spanish football expert Alvaro Montero…
"In the last five, six years people from Barcelona - the press, the fans - they realise that Lionel Messi is not only the best player in the world but also the director, the manager and the coach of FC Barcelona.
"Yesterday, when Eric Abidal spoke to the press, and he said what the Barcelona dressing room thought of Ernesto Valverde, Messi said 'OK, if you've got the guts, say which players said that' - it's a way of saying 'It's not my fault, it's not my problem and I didn't want Valverde to leave'.
"Abidal is set for a meeting and if he is fired, maybe everyone is going to think Messi has done it again. If not, we must remember the situation for the next year and a half, until the summer of 2021, is going to be extremely hard. If I had to bet I would say he will continue, but he might step away and leave FC Barcelona.
"After 2017, when Messi signed a new contract, both parties - the club and Messi - decided that after he turned 32-years-old, Messi could decide at the end of each season if he wanted to continue or not. So he could leave too if he decides that.
"Next year in the summer 2021, there are going to be (FC Barcelona) elections. The question is, will the relationship between Messi and the club be strong enough to continue until next summer? After this crisis, this year, this season…"